If you want to become a talented builder with significant constructions, look to Block Craft 3D. This is a beautiful game with buildings in the city that you need to build. Players will have the opportunity to fully immerse themselves in their passions and display the talents they have freely. Let's design and build for your city the most majestic and stylish works!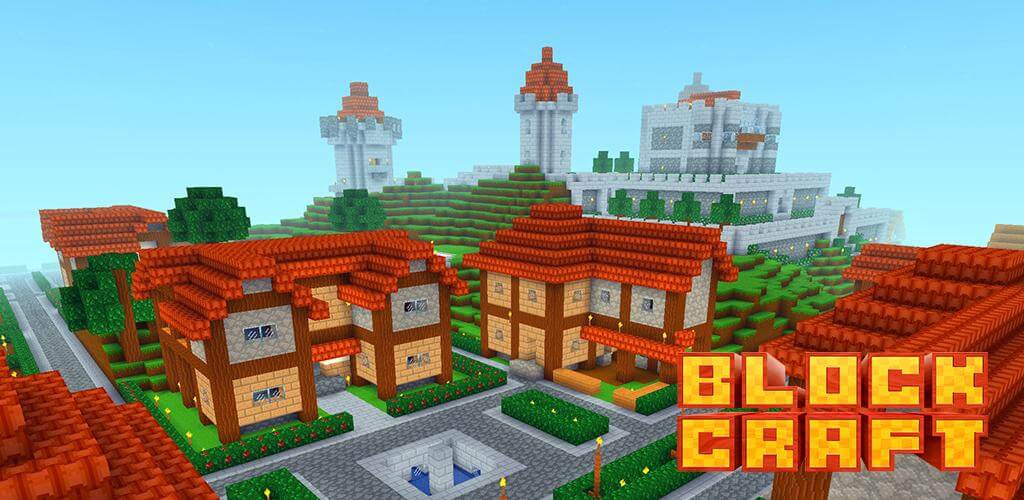 PLAYERS HAVE THE RIGHT TO BUILD CONSTRUCTIONS I LIKE
Coming to Block Craft 3D, players will have the opportunity to build buildings according to their liking. You can choose a house to create for yourself or build magnificent and large castles, giving the city a unique and new architectural beauty. In addition, if given the opportunity, you can also design and build a mine. Doing this job is complicated, and it takes backbreaking work and passion for completing it. You can even create an Eiffel Tower. In general, as long as you have the effort and determination, you can build anything.
DECORATE AND BUY MORE FURNITURE TO MAKE THE BUILD MORE BEAUTIFUL
In Block Craft 3D, you can find ways to decorate more pictures and paintings in your house in your way to make the home more vivid and perfect. Not only that, but you also buy some more furniture to make the house fully equipped and bring convenience to the owner of that house. In addition, you will admire the vivid and attractive 3D space in these buildings.
CAN ACCEPT SOME DIFFERENT PETS
Do you love animals? If yes, then adopt an animal in this game. Players have the right to take care of and adopt a lovely pet, be it a dog or a cat, even an elephant. Generally, depending on each person's preferences, you will have different choices. Unlike any other game, in Block Craft 3D, you need to complete the best construction tasks and not fight monsters and other enemies. Focus your whole mind on the construction and design the buildings carefully and meticulously.
JOIN THE PLAY WITH MULTIPLE PLAYERS
In this game, you will have the opportunity to play with many players against each other. During the game, you will visit the beautiful city they built themselves. Besides, you can work with them to complete the project and help them achieve the construction. After the multiplayer screen like this, you will learn, socialize, and open more relationships with new friends. Learn smart plays and the right strategies.
YOU CAN CREATE YOUR DESIGNS AND SELL THEM FOR MONEY
Everything like creating custom blocks, crafting with the initiative of unique furniture. In this game, you will not need a map; without a guide, you will have the opportunity to visit and visit the lovely small village of your friends. Thanks to that, you will form some new ideas for your creativity.
CHARACTER IMAGES AND INTERFACE ARE PROFESSED PROFESSIONAL
All the characters appearing in this game are built and designed uniquely and cutely. Each character will have a different shape and color for players to distinguish easily. At the same time, the interface of this beautiful city has been sketched and presented in an easy-to-see and vivid way, making players excited and impressing many people. Not only that, but the background music is also very light and lively to help players concentrate more during the construction process.
GAMES FOR ALL AGES
This is a game that applies to all audiences, especially men. They always want to express themselves through these unique and popular construction stages. You can be a student or a student, office worker, or even a retired older adult. This application will bring a lot of fun and be full of laughter to players. More than that, you can play it for entertainment and relaxation, dispel the sadness and all the pressure and fatigue in life. In addition, you will gain some experience in construction work.
RECOMMEND FRIENDS AND FRIENDS TO JOIN
If your relatives or friends are one of those who are also passionate about design and construction work, then immediately introduce this game to them. This is a free game, so that you can download it on your phone. Many exciting and new things are waiting for you to discover!