Chicken Gun will change your mind about shooting games that are always thrilling and dramatic to every second. Unlike other games that always have a robust style and high action factor, this game is mainly entertaining. You will not think why a shooting game can make everyone laugh instead of concentrating every time you enter a match.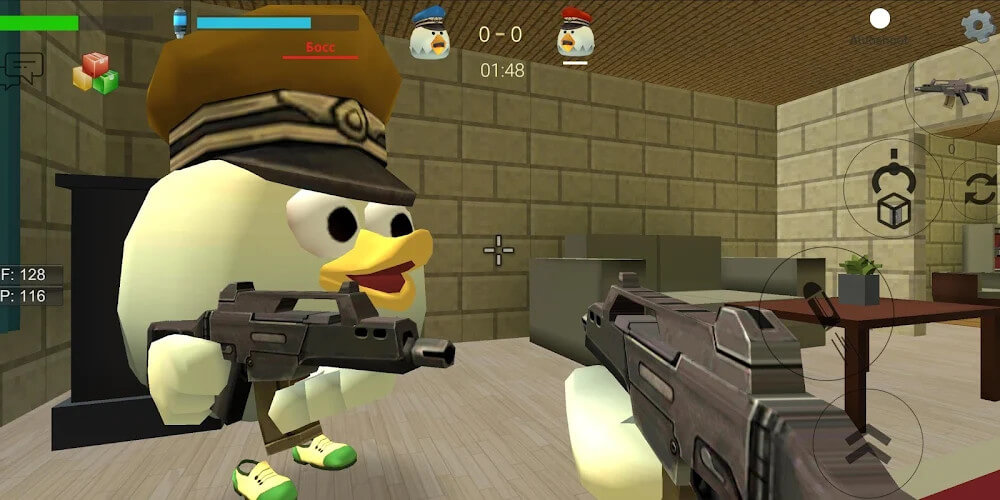 FIRE GUN IN A NEW TYPE
Chicken Gun simulates the familiar cockfighting game and is considered a traditional specialty of many countries around the world today. But instead of fighting cocks in the usual way, you will play as a chicken and hold a gun to destroy other ferocious roosters who want to invade your territory. That's right, and you didn't mishear somewhere that it was a fight between chickens, not a human image as usual.
You will be free to design your chicken character to stand out among many different chickens, such as choosing the color of the feathers to the majestic crest or even its facial expressions. Once you have the desired look, you can name your chicken and start participating in the match to prove who is the strongest.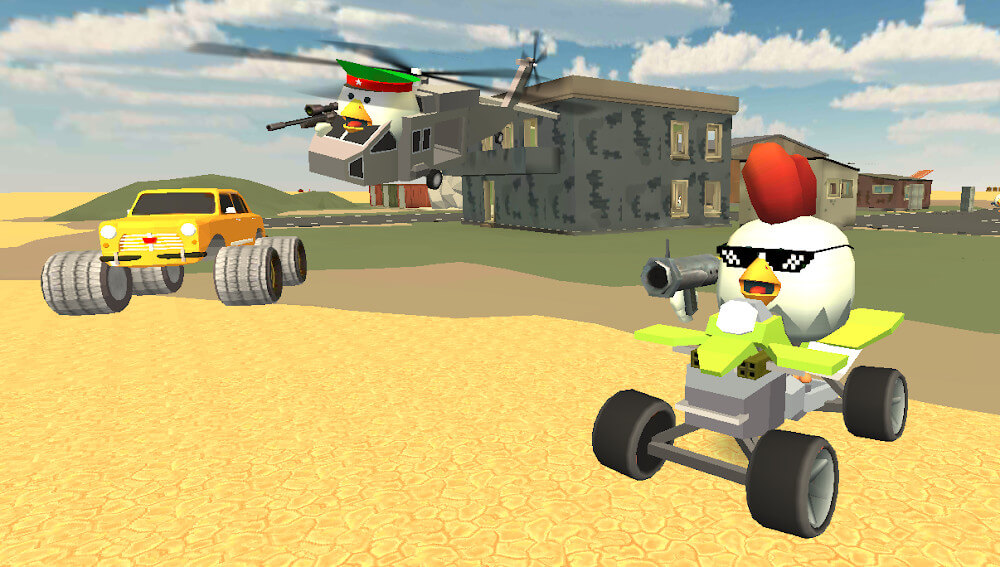 VERY EASY TO GET INTO THE GAMEPLAY
It is no different from other games in that you will use mainly two basic control buttons, such as the button for your chicken to move and the button to shoot at the targets. In addition, you can also see some other items on the screen such as smoke bombs, grenades that are essential for you to defeat your opponent as quickly as possible. Every time you kill an enemy, you will get some points. When you have accumulated enough points, you will be able to use them to exchange for items to level up your chicken to become more vital than ever.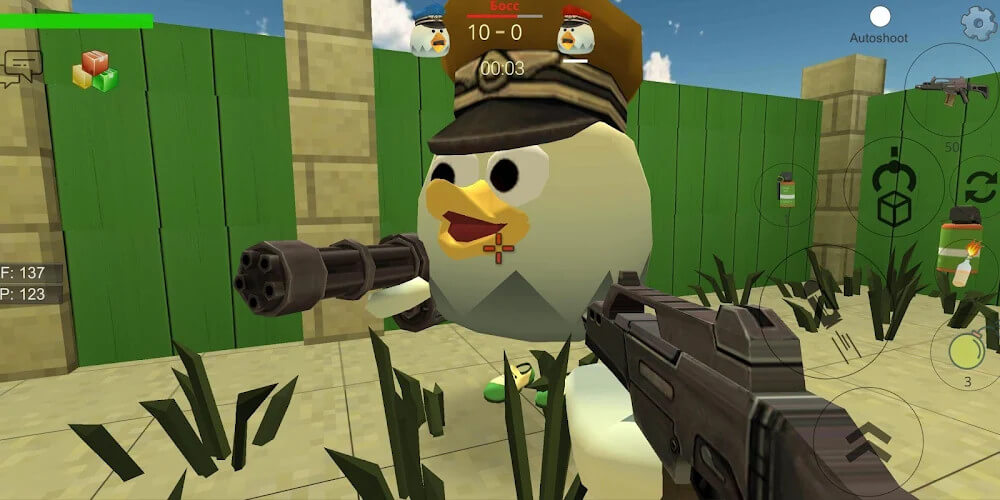 And when you have more points, you will have the opportunity to choose a new weapon, more advanced and have more significant damage than the weapon you are using now. Weapons are essential because they are the only thing that makes it easier for you to kill your opponents, and with a few special weapons, you can defeat a bunch of aggressive chickens. However, they will become stronger and more numerous later on than before, so you must always be alert in any situation.
FUNNY THINGS YOU CAN FIND ONLY IN THIS GAME
Although fighting with guns, the movement speed of the chickens cannot be faster, but they can only go very slowly because of their big fat belly. It's quite heavy for travel, but sometimes you can find that the slowness makes them look very cute and funny. Not only that, but they also perform a lot of other funny actions such as dancing or making funny calls.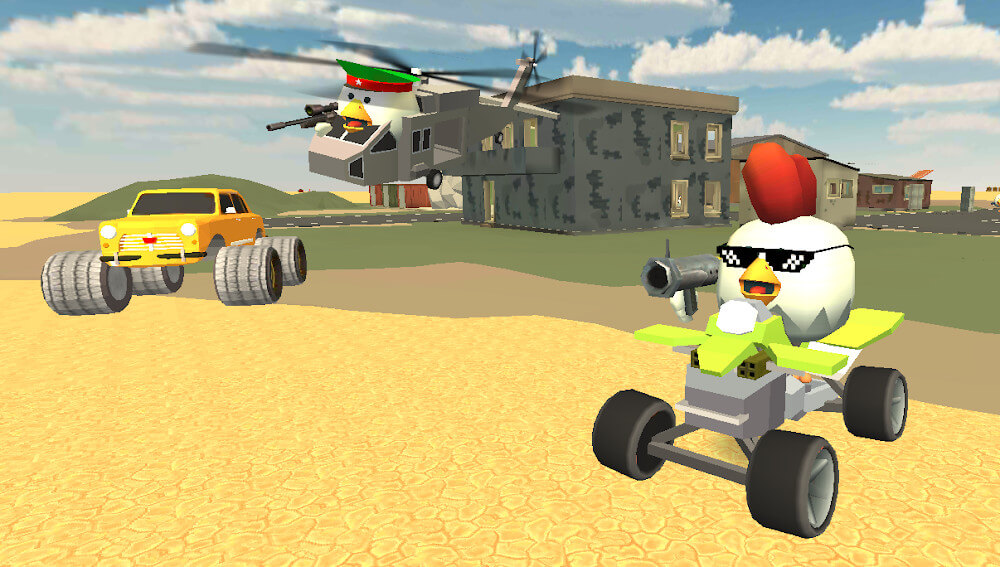 Not only about the gait but also about the facial expressions of the chickens because they are constantly changing and will make you laugh. When holding a gun in his hand, he looks solid and majestic with a grave expression that looks very scary. But when they were just hit, they showed a stunned, surprised face in a very carefree and lovely way.
If you want to try to experience a shooting game in a unique and new style but still equally funny, you can come to Chicken Gun. Surely after just a few minutes of playing, you will not be able to take your eyes off the screen because it will bring you laughter after a tiring working day.