Devil Eater introduces everyone to action-packed gameplay with a unique and exhilarating style that emphasizes reflexes and timing over everything. It also makes the most of the elements of continuous combat, and the player must always try to defend against the most fierce attacks of monsters in an endless war. They also have to search for clues and memory fragments about the missing wife, which motivates them to progress further over time through the most intense moments.
AN INTRIGUING GAMEPLAY WITH HIGH DENSITY IN REFLEXES
The gameplay of Devil Eater is a perfect blend of simplicity and complexity, and it is stationary gameplay where the player must attack or counter all monsters. Because of that, the game altogether emphasizes the reflex element where countering or blocking everything will make everything perfect over time. However, players need to have a variety of effective tactics for each specific enemy, then link everything perfectly to overcome all challenges ahead slowly.
COUNTER-ATTACK EFFECTIVELY TO SURVIVE THE HORDE
Besides constantly attacking monsters in high tempo, players must counter-attack all monsters to maximize damage or defend themselves through battles. That requires them to block during the most critical moments to trigger the effect, and the counter-attack will help them recover a portion of their souls from prolonging the fight. The game has designed every attack to be blockable, meaning that they can counter anything from any enemy and get the best performance possible while traversing countless infernos.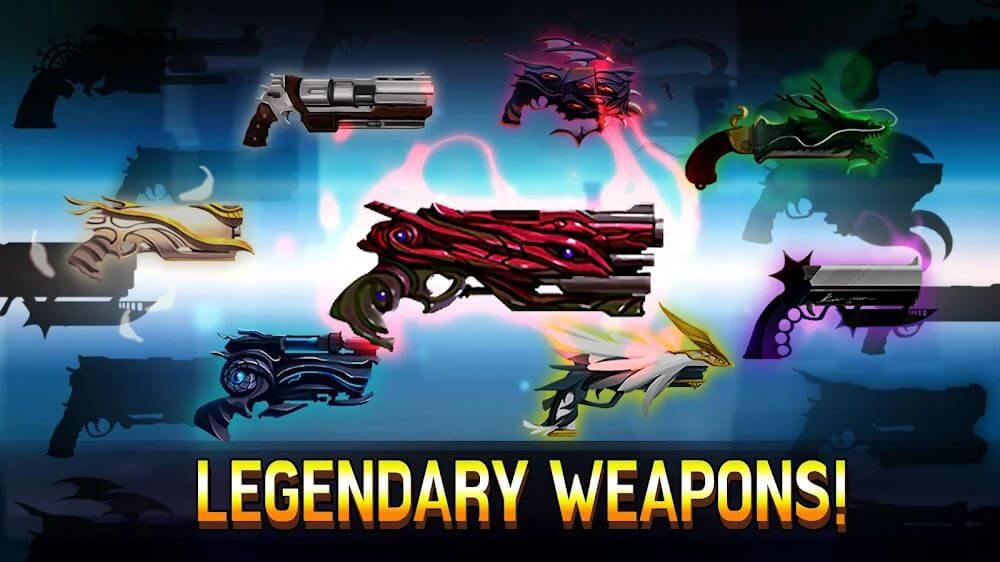 STACK UP THE SHOTS FOR A POWERFUL BLOW
Countering all attacks is the highlight of Devil Eater, but players need to know how to use power shots effectively to destroy many monsters. What's convenient is that the player can stack up the necessary points for a Power Shot if they successfully land hits on every monster in front of them. They can also stack those shots to stunning monsters, deal massive damage, and even stun everything in quick succession for space.
UPGRADE THE CHARACTER SLOWLY FOR NEW POWERS
The character upgrade system is the most crucial thing if players want to progress further in the new biomes with the special appearance of fierce monsters. Although the system will progress slowly, it will gradually unlock new upgrade nodes to diversify everyone's combat performance over time. The many upgraded functions will also make a big difference and promise the most desirable results for everyone to have the best moments in their careers.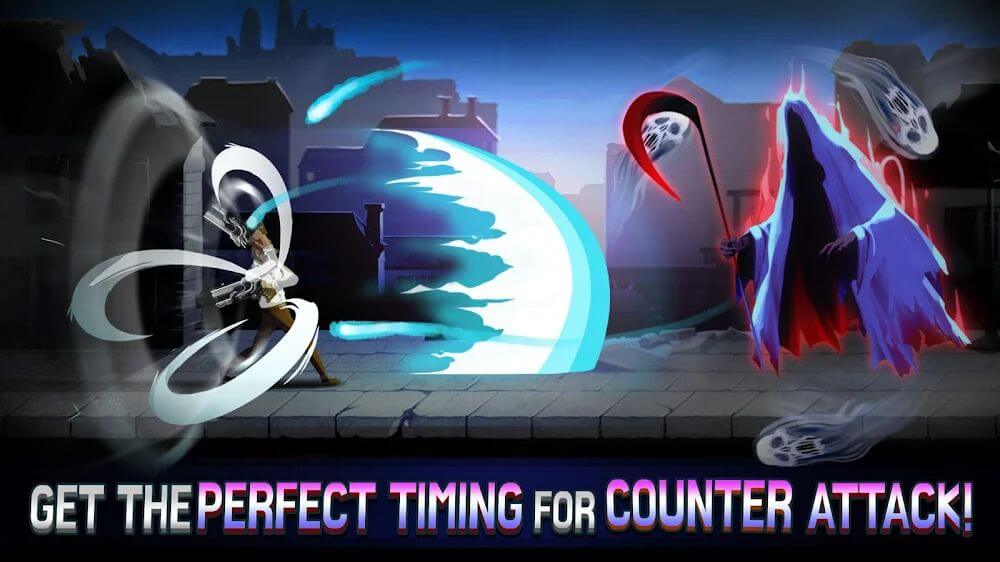 GET NEW WEAPONS WITH EXCELLENT EFFECTS
The weapons in Devil Eater are all based on magnum pistols, and they all have multiple special effects on monsters on each shot to kill things faster. They also help the hunter gain more power quicker and reduce the number of shots needed to consecutively build up a Power Shot. Many new weapons will unlock based on everyone's progress, and the abilities they bring are refreshing so everyone can go further in each run attempt.
THE MOST EPIC BOSS FIGHTS WITH FASCINATING DEVELOPMENT
Boss fights are the pinnacle of entertainment as each of them possesses many exciting features to diversify everyone's experience. They also bring the most complex challenges and even always create a lot of discomfort for players in essential moments or create many harmful effects. Bosses will also interact with the player through special methods and always make things worse as the player gets closer to the journey's end.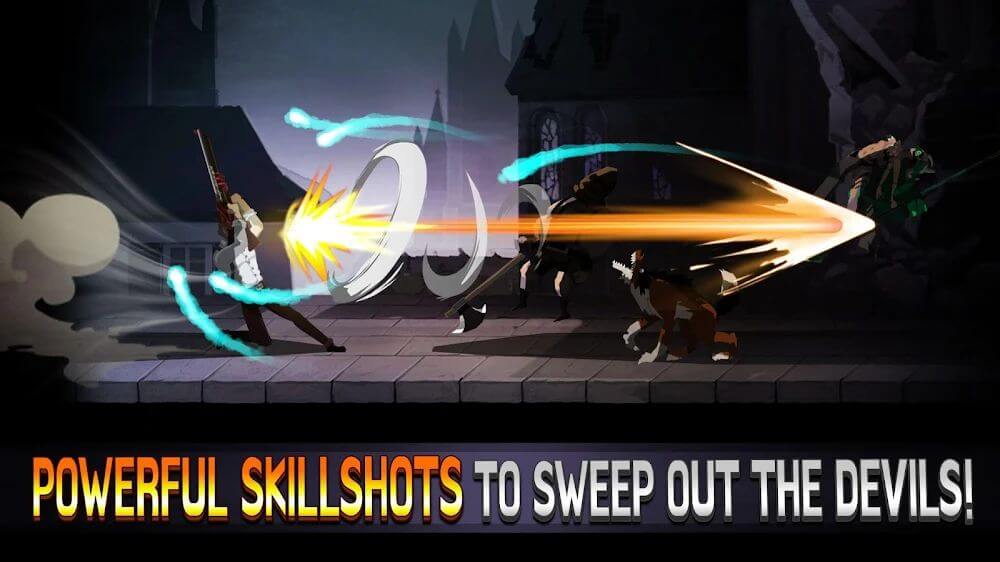 Devil Eater is a game full of entertainment and creativity through high-paced gameplay, and difficulty increases over time, and everything emphasizes the reflex factor. Players can also make a lot of difference in gameplay through upgrade systems, characters, and more to gain new powers. On top of that, the plot is full of fascination in finding family again and hunting all demons no matter what biome or place they come from.
KEY FEATURES
High-paced gameplay with intriguing development to immerse players in exciting battles with horrifying demons with diverse variants.
Smooth control with quick reflexes to enhance players' defensive while paying back powerful counter-attacks to gain more souls.
Powerful upgrade nodes to expand everyone's abilities while shortening the required skills to perform excellent battle progressions.
Unlock new pistols with extraordinary effects to enhance players' prowess while progressing further in every attempt to pulverize demons.
The most epic boss fights are filled with tremendous expectations to immerse players in fascinating moments and intense combat experiences.