Hide Online is an exceptional hide and seek game for those who love the excitement, suspense, and terror that comes from creative and fun factors. In this game, players will have to become Hunter or Props with the specified role to kill or survive to receive many rewards. The funny thing is its hide-and-seek mechanism, and it is also suitable for a group of friends to entertain each other through each course full of confusion and laughter.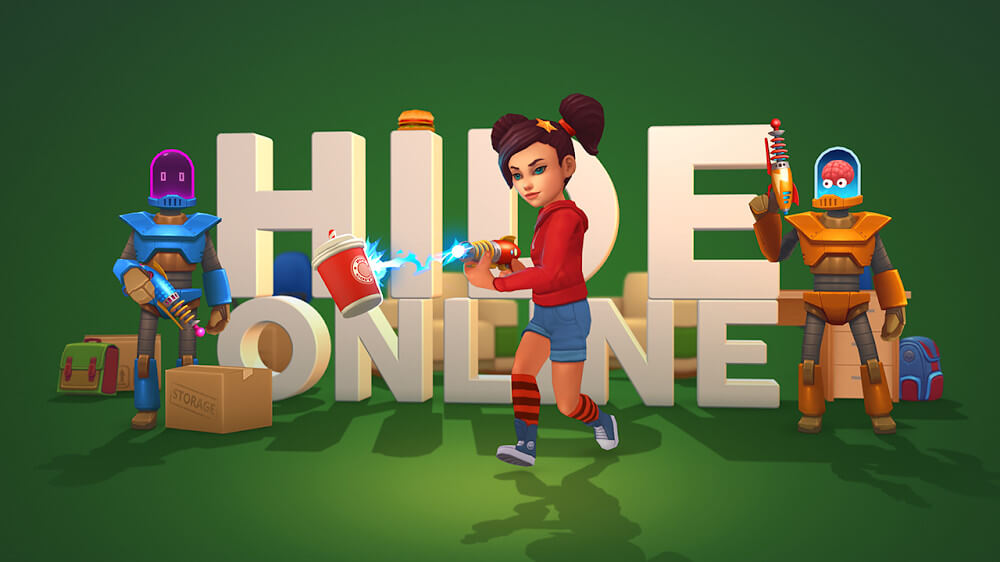 VARIOUS GAME MODES FOR ENTERTAINMENT
The variety of game modes is the first feature that Hide Online wants everyone to enjoy when joining any team in the gameplay. Their rules are different and varied but contribute to creating a friendly and entertaining atmosphere for everyone through simple concepts. For a week, the game will introduce a new game mode for a limited time and come with exclusive rewards for people to respond to the extra modes actively.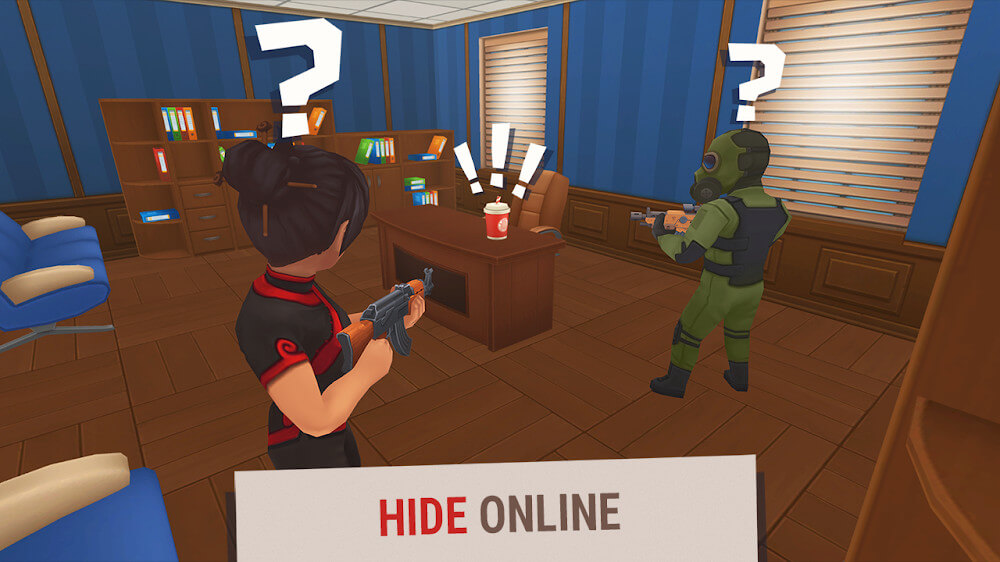 BECOME THE BEST HUNTERS
In all game modes, the game will have two separate teams, and the first is Hunter, whose task is to find all Props disguised and hidden in the environment. They are equipped with automatic guns and grenades for easy tracking or destruction no matter what shape or position Props is in. However, the Hunters will have their blood deducted until they die if they check the wrong object; even when they run out of ammo, they have to watch Props tease them.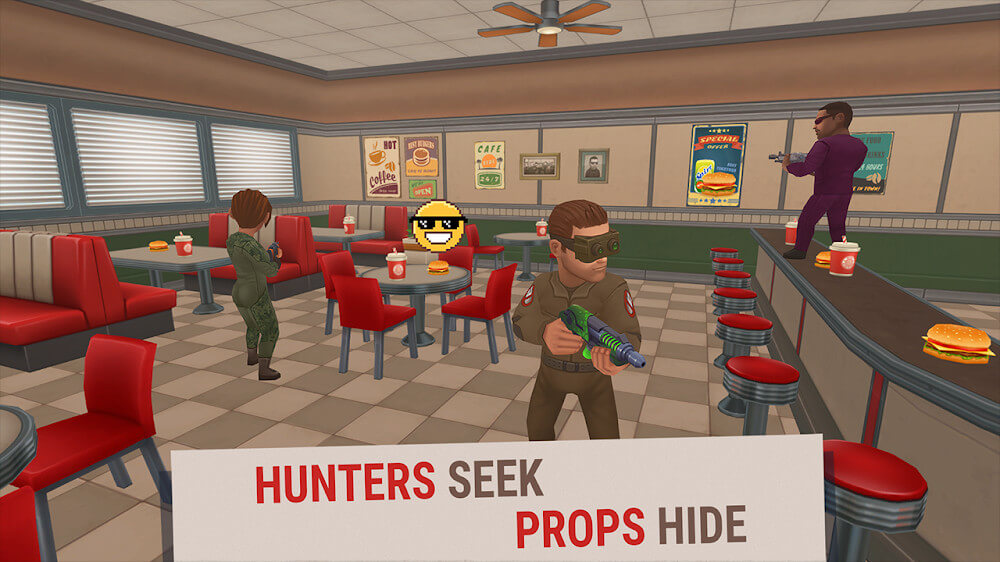 BECOME THE HIDDEN PROFESSIONAL
In contrast to Hunter, Props can randomly become an object and use disguise to hide from Hunters. Hide Online will make the Props automatically emit a whistle or short music every 15 seconds to aid Hunters in the search and make the gameplay more balanced. Because of that, players in the form of Props must constantly run away, hide, and use a few skills to increase survival percentage in each match.
VARIOUS EXTERNAL FACTORS FOR FUN
Besides the complexities of each team's rules or goals, players also have to take advantage of the environment to hide. Depending on the game mode, environmental factors will play a significant role for players to have different results in gameplay. Those factors are completely random and always give players many different results to score points, whether in Hunters or Props, even avoiding health loss or being detected with perfect evasion.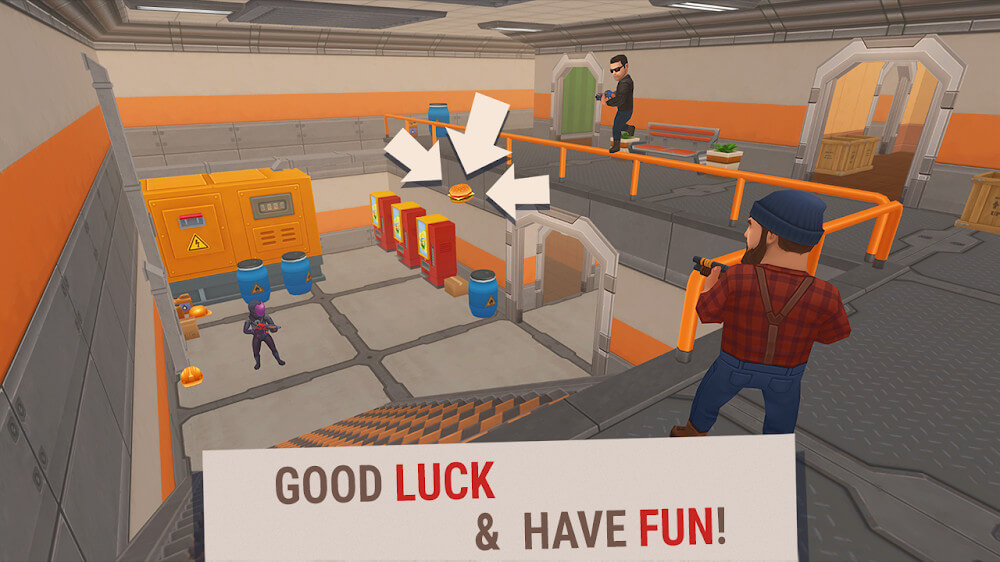 MARVELOUS COSTUMES AND WEAPONS
Hunters will have more benefits in terms of skins or weapons to make Props in close range pressure or envy. Hide Online will introduce an extensive skin system with many exciting themes and a wide selection of firearms for better results when searching for Props in many environments. Furthermore, some content also has a highlight effect for players to stand out while being teased by Props.
PLAY WITH FRIENDS IN CUSTOM GAMES
Players can invite friends into custom game modes to create a fun and accessible playground for everyone. Thanks to the system of rules, basic factors such as the sound Props emits or environmental factors can change significantly. However, all the options make the two teams more balanced while focusing mainly on each team's fun and atmosphere.
Hide Online is the ideal playground for those passionate about the hide-and-seek genre or who want to find the most thrill and fear when being discovered by Hunter. Best of all, it is constantly updating with new content to diversify gameplay and give players potential rewards based on their achievements through various events or humorous game modes.