Hotel Blast is a match game where the players take over a hotel of the same name and begin their renovation. You will see a mess in this hotel, which will prompt you to clean up and buy new things. At the same time, each new item has a specific price that you must provide the required amount of resources. These resources will be delivered to you in a variety of ways.

GO TO MIAMI TO INHERIT A HOTEL
The story begins when the player finds information about an abandoned hotel because the owner disappeared in Hotel Blast. It is also surprising that the hotel with the same name as the game is the inheritance of the main character from his grandfather. At the same time, he also received a postcard and was an invitation from someone named Oliver, a hotel housekeeper. Oliver invites you to Miami, where the hotel you will have to take over is located.
As you arrive at the hotel, Oliver also appears to greet you and escort you inside the hotel. All business has stopped, and only the old hotel furniture remains. From there, you will have an exciting task: finding new objects to replace the old ones completely. If you want to do this, you'll need some gold coins and golden keys to unlock and buy new things.

TAKE PART IN IMPRESSIVE PUZZLE LEVELS
If you are looking for the resources needed to perform in-game improvement, then you should get into match-two games, a variation of your favorite match-three game in Hotel Blast. In most cases, you won't have to move an element to form a match of three identical elements. You will need to tap on bricks close to each other and have the same appearance. From there, you will try to complete the requirements of the game screen.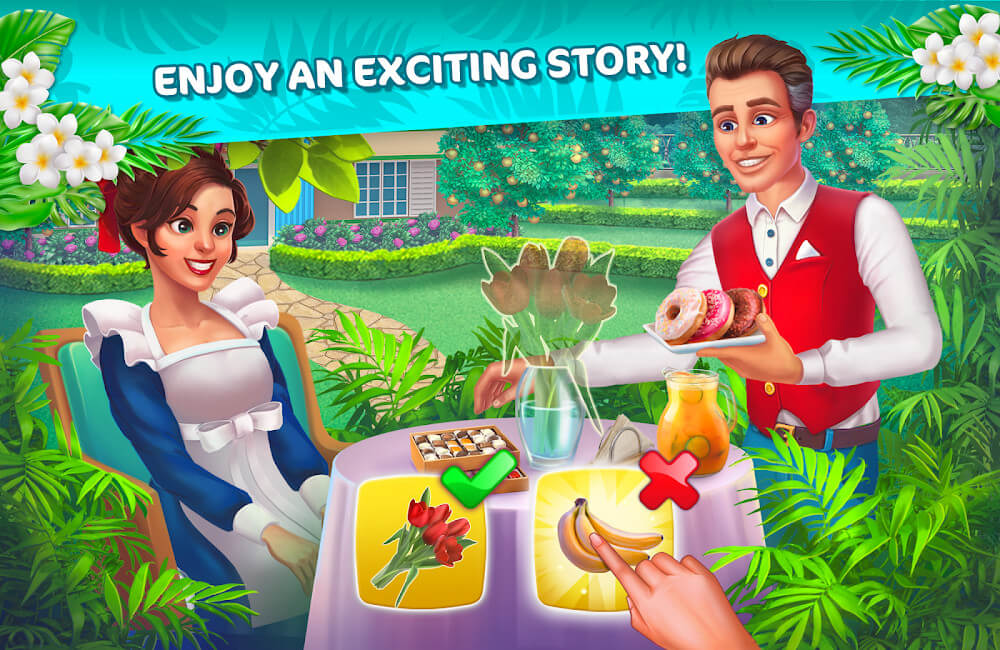 Similar to match-three games, you will find yourself many moves and elements to collect through matching. Of course, you will need to satisfy the requirement within a certain number of turns. Over time, the level of challenge will increase, and you will be careful in making your moves. It can be said that this is the factor that makes many players love this game genre because it effectively kills time, and they will try to overcome the challenges ahead.
When it comes to matching games, surely we will not be able to ignore boosters made up of matches with many different cubes. Depending on how many you match, other boosters will be spawned like a rocket that helps you destroy a row or a propeller that enables you to eliminate elements of the same type. It brings in the fun factor of seeing these boosters' usage effects and saves you many turns as many of the features disappear.

UNLOCK VARIOUS ITEMS IN THE GAME
You'll follow Oliver through different areas of Hotel Blast where you can replace new things, and you'll soon see the work you need to do. If you don't have enough keys, you will be directed to match levels, and if you have enough, you will see the preparatory action taken. At the same time, an exciting point that players will find is that you are the one who will decide what new elements to place in an area because you will be the owner of it.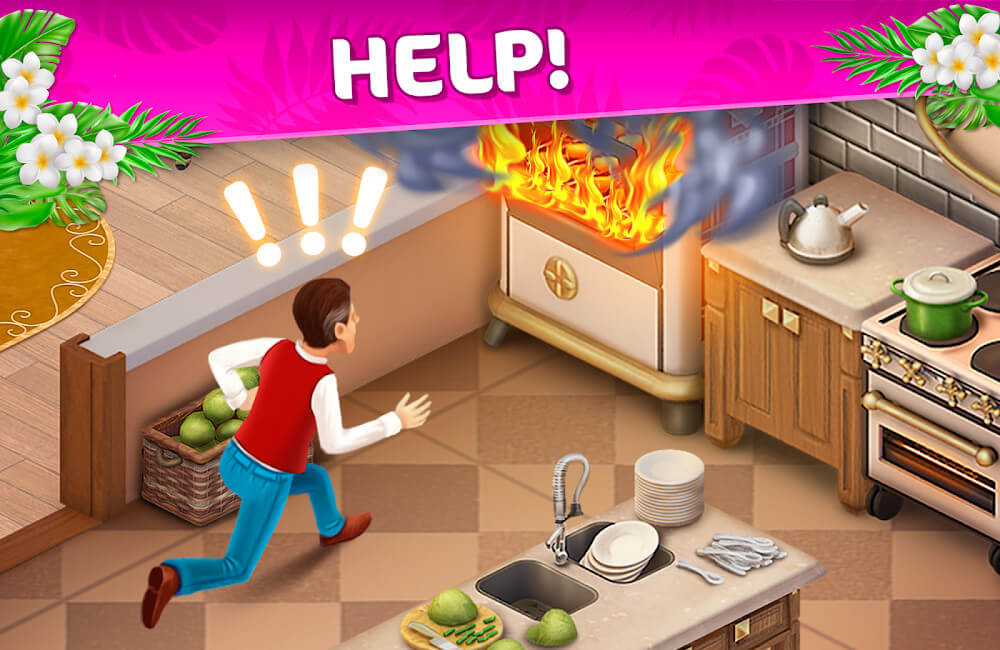 Before your eyes, there will be many options for the same object but with entirely different designs. It will have basic options and more advanced options. For the primary selection, you won't need to lose gold to buy that item. But for the more advanced options, it will cost you a little more gold for things with more impressive styling. You will find a way to both earn keys and gold coins through levels and rewards.