Merge Tale: Matching Toy Games is a fun puzzle game with lots of cute creatures and build your colorful garden. Collect magic eggs and hatch them to create new pets. This is a game with uncomplicated gameplay but will help you discover many wonderful and fun things in it. Download the game to your phone now for a chance to raise your favorite pet and own a dream-like wonderland.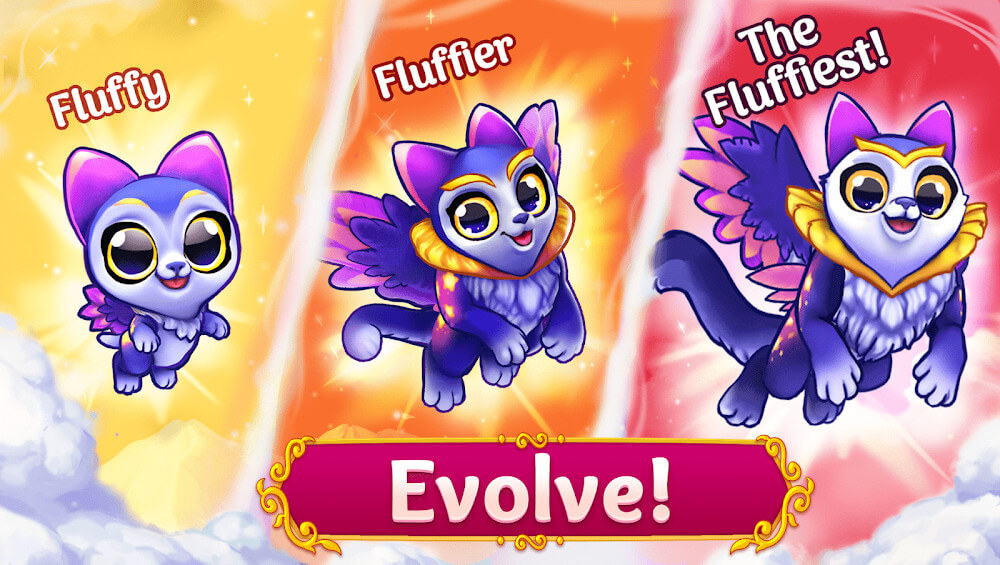 DEVELOP YOUR MYSTERIOUS CREATURES
Just like other puzzle games that arrange the jewels lying on each other and in a straight line, in this game, players will arrange the same fruits in a horizontal or vertical row and must have three or more fruits to create new varieties of plants. You need to collect the required number of fruits to complete the game's mission, and the fruits in the game are an essential resource to help you build your garden. After completing the assignment, you will receive an egg to hatch and create more new creatures.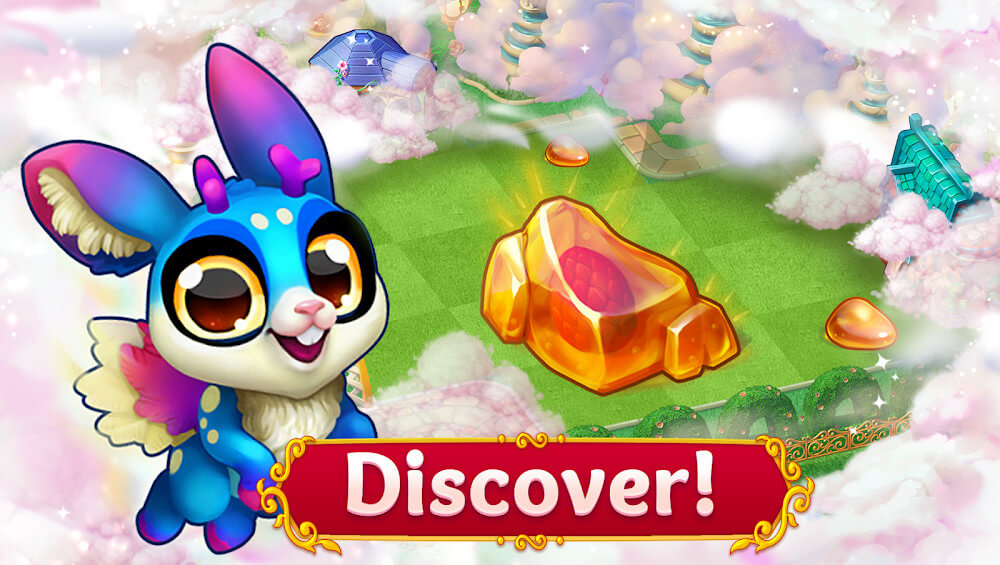 COVER YOUR CREAMS AFTER HAVING
The eggs in Merge Tale take some time to hatch, and you will receive a surprise gift after completing the incubation process. The eggs will spawn cute and funny creatures, and each creature will have its own color. You must take good care of your creatures, and at the same time, work hard to build your vast garden. After the number of species increases, you need to expand the area of ​​your garden to have enough space. From there, you will be able to build a magical garden with many cute creatures.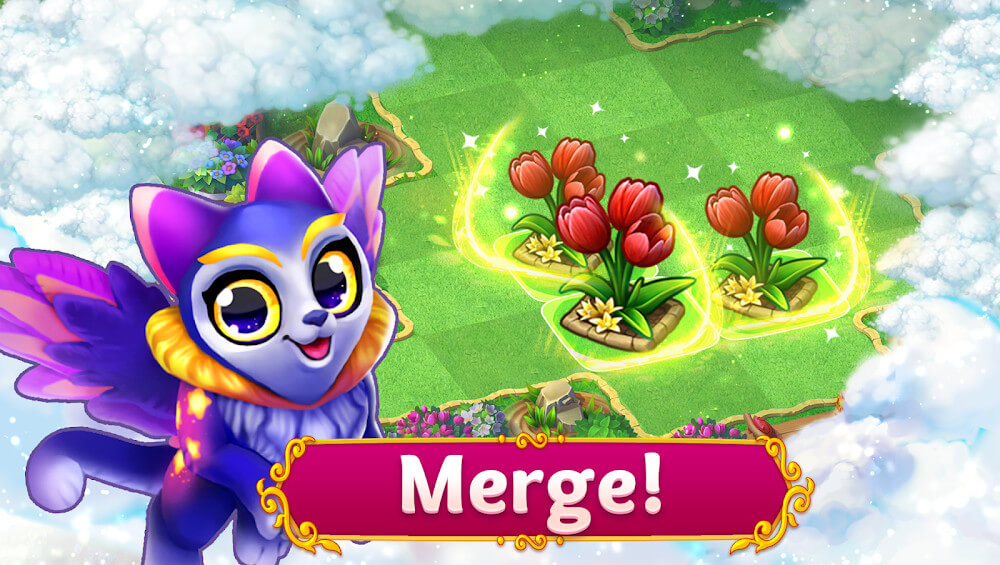 SMALL CREAM
The game attracts a lot of players with its simple but enjoyable gameplay. Besides, the game provides you with a diverse pet system with many different species, colors, and sizes. The pets designed by the manufacturer are adorable and similar to animals in real life.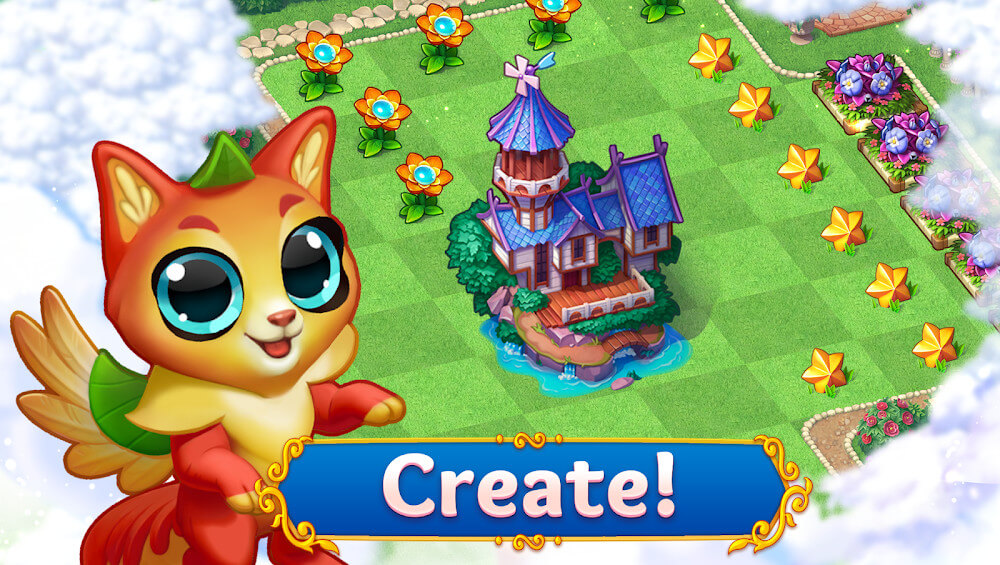 DEVELOP YOUR DREAM GARDEN
At the beginning of the game, your garden is still wild and very empty because there is no human care. So it is your responsibility to develop it and make it more beautiful and colorful. You have to look for magical and functional plants that are unique to your garden. When you plant those plants, your garden will increase your stats and create many other magical plants.