Merge Witches owns a city in the sky, which is where cute witches live. They hid in the clouds and went on a quest to cultivate happiness and research magic. But everything has been turned upside down, and the world is no longer as peaceful as before because of the invasion of monsters. Since then, the task of changing the game is what you need to do now. New features were added promptly, along with the opening of more levels.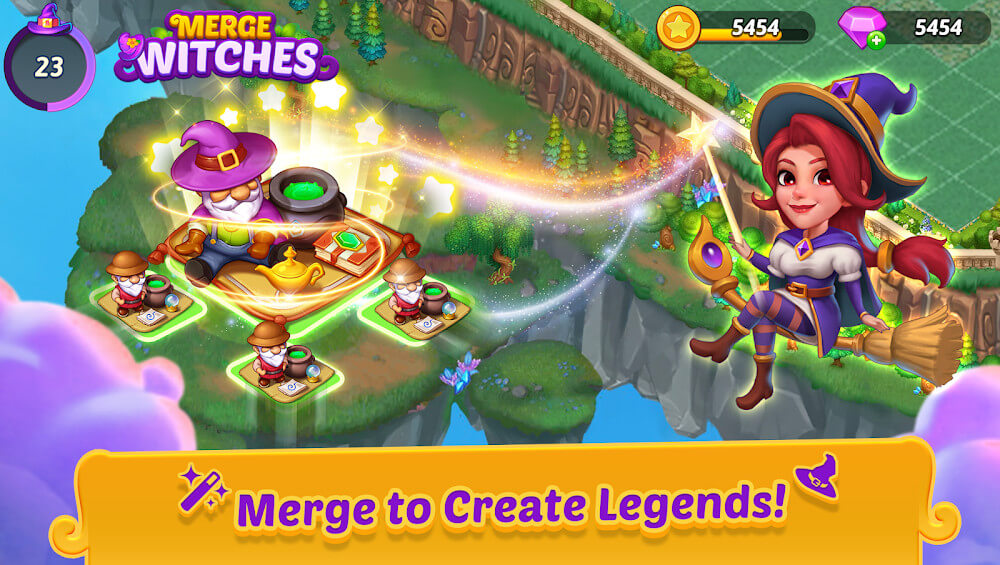 USE MAGIC EVERY DAY
The journey to find peace is not simple; challenges will be set in each round, there are many challenging puzzles. Merge Witches creates jobs for each witch, each with different tasks. A beautiful witch will govern the nursery and use magic to make the plants bloom. In the research room, other witches will proceed to create apprentice witches to increase the number of inhabitants of the city.
For puzzles, look for similar objects and merge them in pairs of 2 or 3. Another upgraded variant of the item will appear. That magic can be applied to more than 200 different species of creatures, making them more perfect. Even the remaining debris, more than 400 types of items of the city, will have the ability to regenerate in a different form.
ACCESS TO LEVELS SYSTEM
Develop your ability to battle monsters and perform merges in Merge Witches' preset levels. With more than 300 different levels, starting from easy to difficult, players will have to use their ability to identify and combine similar objects to turn them into weapons to fight with monsters. Levels 321 to 330 have been released, and you've got more quests in your inbox. Arranged like a game of chess, let's make the right move for this campaign.
Addictive as you go on a journey of discovery and collection to fill your magic collection. Each level will have new tasks; the requested content will have corresponding rewards. Consistent with the level you're in, we record metrics on a star scale. By accumulating scores, put your name on the leaderboard familiar to all players.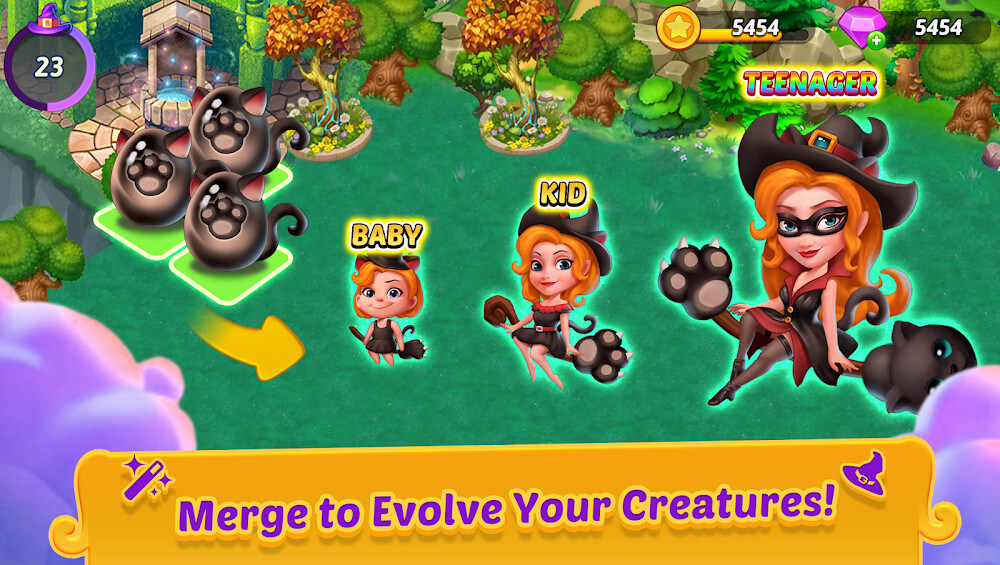 JOIN THE FUN OF EVENTS
In parallel with leveling up, sign up for more weekly events or on special occasions of Merge Witches to receive accompanying rewards. The challenges that are set make the operation against monsters smoother. We also provide a link to quickly connect your account with Facebook to send invitations and experience the game with friends. Become a sorcerer master at creating a new variant against the invasion of alien monsters.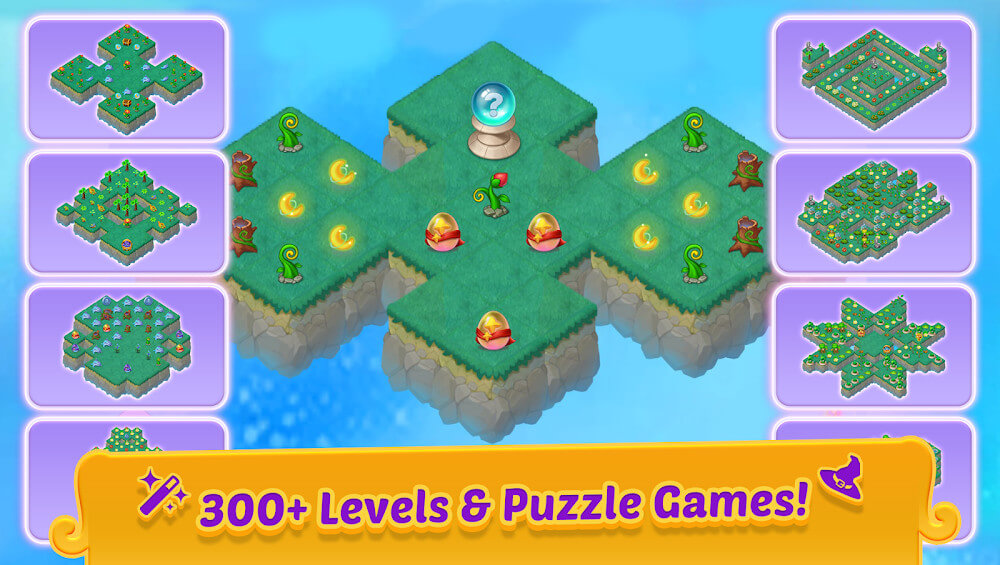 BECOME A POWERFUL WITCH
Merge Witches is suitable for any age group, and there's always fun for you to join. Life after being turned upside down by monsters for witches is not easy; transform into one of them and change the situation with specific activities. Create new items, hatch eggs and launch cute little warriors. The support from beautiful 3D graphics technology will somewhat describe this particular space. Experience the work of witches chasing monsters in skirmishes, but don't forget to leave a review on how satisfied you are!