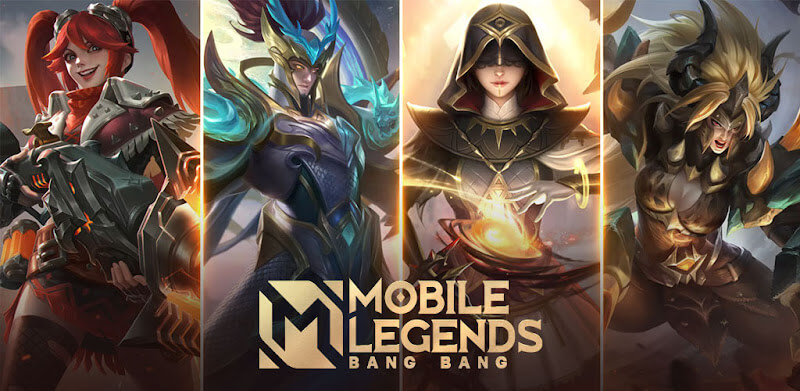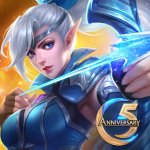 Mobile Legends v1.8.20.8941 MOD APK (Mega Menu, ESP, Skins)
Join your friends in Mobile Legends Mod APK, a fresh new 5v5 MOBA battle, and take on real gamers.
| | |
| --- | --- |
| App Name | Mobile Legends: Bang Bang |
| Publisher | Moonton |
| Genre | Action |
| Size | 272M |
| Latest Version | 1.8.20.8941 |
| MOD Info | Mega Menu, ESP, Skins |
| Get it On | |
MOD Info?
MOD MENU
1. DRONE VIEW
2. UNLOCK SKIN
3. SHOW HEALTH
4. MAPHACK
5. MOD MENU
---
External Mod Menu File: You can watch the Video Tutorial on How to inject the file in game .
Video External Mod Menu Tutorial
Note: USE SMURF ACCOUNT OR DUMMY ACCOUNT TO TEST THE MOD BEFORE USING YOUR OWN ORIGINAL ACCOUNTS. HIGH RISK OF BANNED SINCE ITS MODDED APK.
Highly Recommended to Do: You need to use the given apk from my link and dont use other apk of ML . First we need to download the application from google play store and this is the app name. xplore file manager , you should install it and we will need it later . Be sure to use and install this app on your device. it must be compatible to all phone version of android. and then after you did install the app, save it to your downloads folder or your choose folder. Unzip the Downloaded File in your desire location. Then navigate to xplore file manager. open this application then go to android / data / com.mobile.legends ,. go to this folder address: android / data/com.mobile.legends /dragon2017/assets/ comlibs / armv7a folder. then rename this file libAKsoundEngine.bytes to ( libAkSoundEngine+.bytes ). You should only put + sign besides letter e then click save. then go to your previous downloaded file that you save from downloads folder and paste it same location from the file renamed. then open the game and it should works now. This is tested already for android 13 and it works and all android versions. If menu not show , you should only reopen the game to show the menu in screen. This is for armv7a and you should use the apk i provided. uninstall preivous installed game in your phone and install this new apk . You should first rename the original file libAKsoundEngine.bytes before pasting the modded file in folder.
Modded by JokerArt
Download (272M)
Mobile Legends: Bang Bang is an emerging game in recent times and also occupies a large position in the hearts of many players. Perhaps you already know Arena of Valor; this will be a pretty similar version to it but with a much more exciting style of play. As for those who are new to the MOBA 5v5 genre for the first time and do not have a bit of experience, don't worry because the game is easy to get used to after only a few times of understanding.

WIN WITH YOUR SKILL
This training session is intended as a tutorial for those who are new to the game and have not yet mastered the controls in the game. When you first enter the game, you will be taken to a virtual space to be guided from the essential things to the complex. You will learn how to move your character left, right, or run and even how to defeat opponents. It will only take a few minutes for you to memorize the above operations and then return to the main game lobby to be able to start the matches. This is the time for you to show off all the skills you have to take advantage of the game.

When you first enter Mobile Legends, you will be provided with a few specific and most basic generals so that you can play in positions such as gunner, parry, or assistant. In each match, you will be paired. Pair up with other players to form a team of 5 and battle your opponents. You will be taken to a large space where you will have to overcome many challenges to reach the opponent's main house and attack the tower to win. Most importantly, the game requires you to be agile and observe well with top-notch skills to defeat formidable opponents.
TYPES OF INVITATIONS AND COSTUMES
It must be said that MOBA games always own a collection of many terrible and wonderful generals. When entering the store, you will feel overwhelmed because each champion will not be the same but extremely diverse from body shape to hairstyle and even skin. Surely you will just want to own all of them because it is impossible to resist that attraction.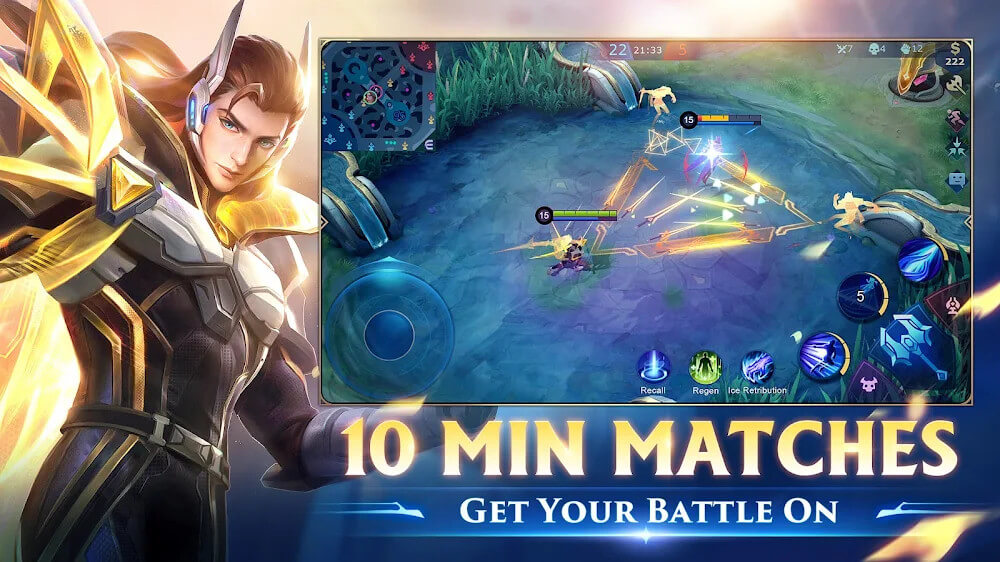 After each season, the game will upgrade a few old champions and add a lot of new ones for you to experience freely. Not only that but also their interface because each champion will have a lot of different unique costumes and skins. Costumes are rich, but the number is also very many and can be said to be more than 200 sets. It is worth mentioning that the manufacturer has designed so many beautiful skins that many players have to spend money to be able to own them.

GRAPHICS IS THE KEY POINT THAT ATTRACTS PLAYERS
With games like this, graphics are always a top criterion to evaluate because if the image quality is excellent, players will feel more excited when playing. And of course, this game is built in 3D style with extraordinarily realistic and clear designed images that can attract so many gamers. Not to mention the excellent visual effects because you will be caught up in the general's launch moves.
Another interesting thing that no other game has is changing the map interface before you start the game. It will be like when you choose a skin to display for your champion, so with the map, you will be able to choose a different skin for it that you like. In addition, effects of fog, light, or tree shadow are added to create realism for the game.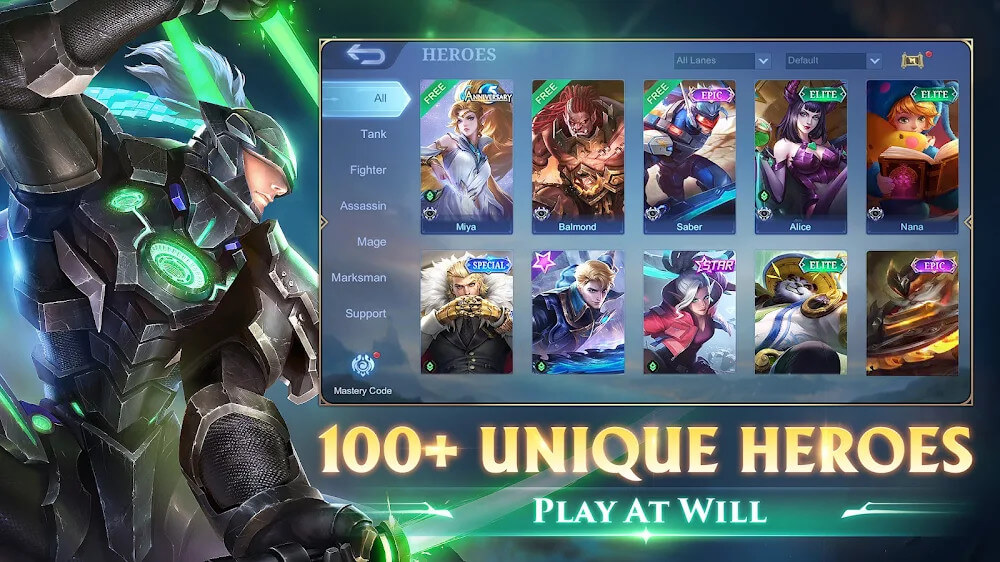 Look no further when in front of you is a very excellent and worthwhile 5v5 MOBA game like Mobile Legends. Participate in highly thrilling and harsh matches to join your team to become the best with superior skills that no one can beat. Not only that, the game will give you a lot of fun as well as entertainment to relax your mind.
KEY FEATURES
With Mobile Legends: Bang Bang's strong reconnection technology, you may rejoin the action in seconds if you drop. Game AI will temporarily handle your character while you're offline to avoid a 4-on-5 scenario.
Dating takes 10 seconds. A match is 10 minutes long. Ignore the peaceful early-game levels and get into the furious combat.
More action and fist-pumping successes, less waiting and farming. Anywhere, anytime, pick up your phone, launch the game, and immerse yourself in MOBA competition.
With a virtual joystick on the left and skill buttons on the right, 2 fingers are plenty. With autolock and target switching, you can last hit to your heart's delight.
Not ever! A tap-to-equip system lets you buy equipment anywhere on the map so you can focus on the action.
Like conventional MOBAs, there's no hero training or stat-buying. Skill and planning are needed to win this fair and balanced match. Do not pay to win.
Protect allies, control the enemy, and heal. Tanks, Mages, Marksmen, Assassins, Supports, etc. might be match MVP. New heroes keep appearing.
Actual-time 5v5 with real players. 3 lanes, 4 jungle sections, 2 bosses, 18 defense towers, and countless battles are here.
Mobile Legends v1.8.20.8941 MOD APK (Mega Menu, ESP, Skins) Download
Download (272M)
You are now ready to download Mobile Legends: Bang Bang for free. Here are some notes:
Please read our MOD Info and installation instructions carefully for the game & app to work properly
Downloading via 3rd party software like IDM, ADM (Direct link) is currently blocked for abuse reasons.