Photomath is one of the best salvation and solution for those who have problems with Math or want to complete assignments flexibly. Math and IT experts have been involved in programming it, providing every level of knowledge in each level of Mathematics and ready to help users stay agile. On top of that, it also integrates many other great features to make users more interested in math or any other problems related to calculation or equations.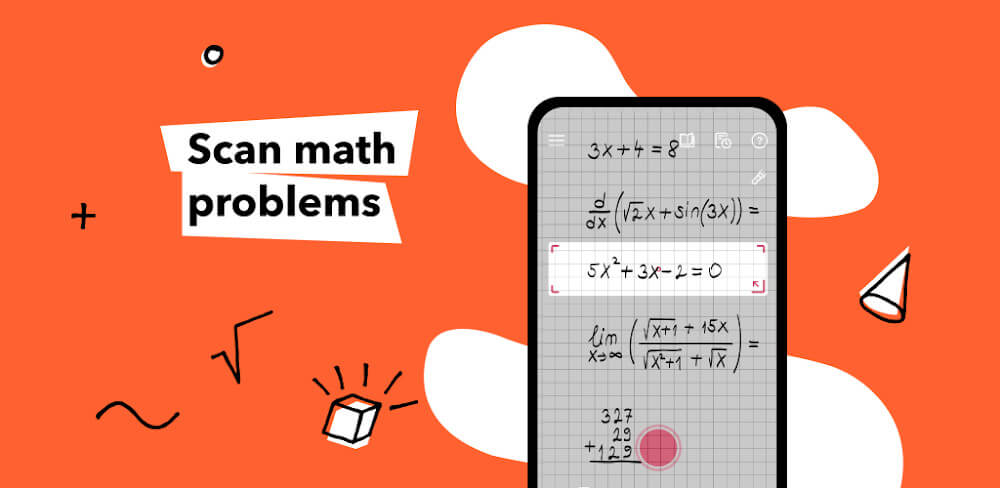 IMMENSE MATHS FORMULA AND KNOWLEDGE
When users first come to Photomath, it greets everyone warmly with a diverse library of useful knowledge and exercises. Everything is neatly organized, and they always come with detailed and valuable solutions, allowing users to apply widely and improve math performance. On the contrary, they can find more tips about utilizing the smart calculator or shortening the usual equation for unique solving methods.
SOLVE ANY MATHS PROBLEM WITH EASE
The main function of Photomath is to help users solve all math problems, whether in any field or subject. Users need to write down the exercise and then use the camera to scan. The application will automatically solve and give the answers in the next time intervals, including detailed or step-by-step solutions. Of course, the user's handwriting recognition is superior, and they can scan anything as long as it's Maths.
ADVANCED MATHS LEARNING
Photomath's math-solving capabilities can span multiple levels, coupled with drawings, graphs, and others, promising users accurate results. Also, it will cover all the knowledge used in each exercise, and users can limit its resolution level to understand better how to make use of the formulas. Of course, users can save all answers as images to share widely with friends.
DETAILED SOLUTIONS THROUGH STEPS
If the user wants to understand how to use the formula, the solutions will come with detailed information and are shown through different steps. A friendly and easy-to-understand display will accompany each step; even users can tap on any number or symbol to understand its appearance. The ability to analyze the answer step by step can significantly improve the user's performance for each type of mathematical formula.
VISUALIZE STEPS THROUGH CUSTOM EQUATION
Photomath will introduce more surprises for users to have fun with math, including vivid visual effects with a big impact on learning performance. The visual qualities will make every equation come to life, making each step of the solution more flexible and easy to understand. Of course, the user can freely enter the necessary inputs, including special symbols commonly used in mathematics.
MULTI-FUNCTIONAL BUILT-IN CALCULATOR
Besides providing the most accurate answer and solving methods, the app will feature a powerful and multi-functional calculator for various levels of math problems. That will greatly help users better understand or practice with any field they are following, whether complex or simple math equations. Fortunately, it has a unique keyboard, allows users to input any math exercise for quick and detailed results.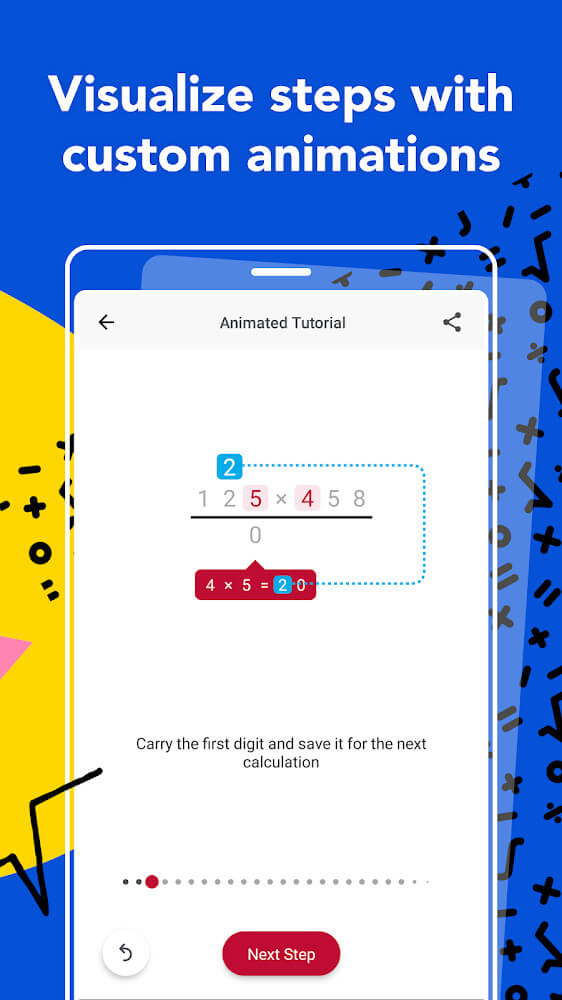 Photomath is one of the best friends anyone can find for math problems. Above all, it can be applied to matrix problems and other types of complex equality constants to improve user learning performance through detailed solutions.