RULES OF SURVIVAL is a battle royale game where players will be able to enter a massive world with lots of equipment and vehicles that you can take advantage of. All help you survive in a dangerous world, so you will always be careful with what's around you. At the same time, each player will choose to play alone or with friends to change the experience. A match of more than 100 people is waiting for you to join.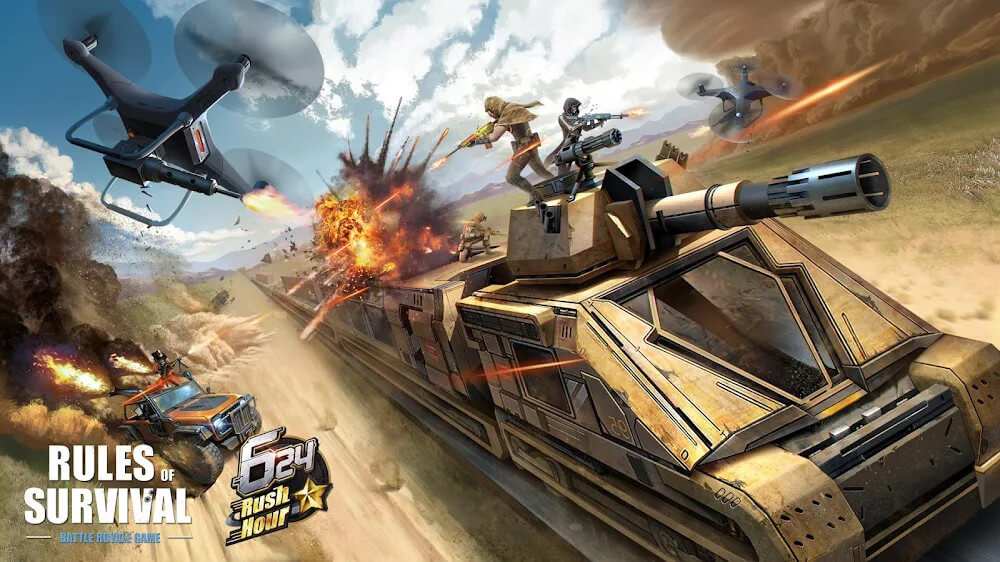 ENTER A HUGE SURVIVAL WORLD
In RULES OF SURVIVAL, players will participate in a survival match with more than 120 other players in an extensive environment. You will be able to move freely inside it to collect the things you need to increase your chances of survival against other opponents. At the same time, the environmental elements in the game are entirely designed in detail so that players can take advantage and hide if enemies suddenly attack them.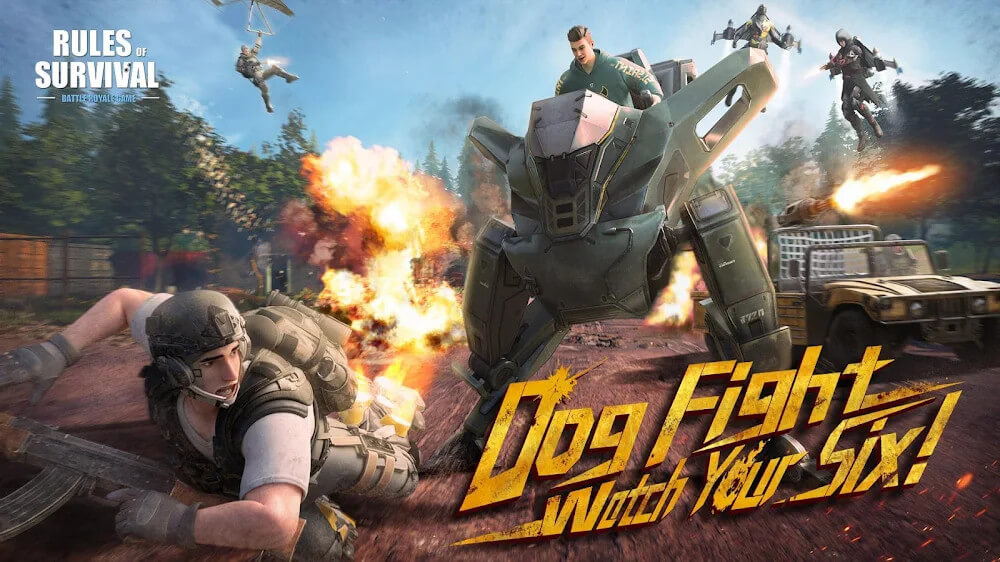 You will control the character with two hands with specific buttons on the screen, and this is also an element that players will take time to approach because of their variety. At the same time, you will be able to manually adjust these buttons to facilitate control because this game requires a specific reflex when seeing an enemy. From there, when you feel comfortable in control, you will be able to start participating in the first survival battles.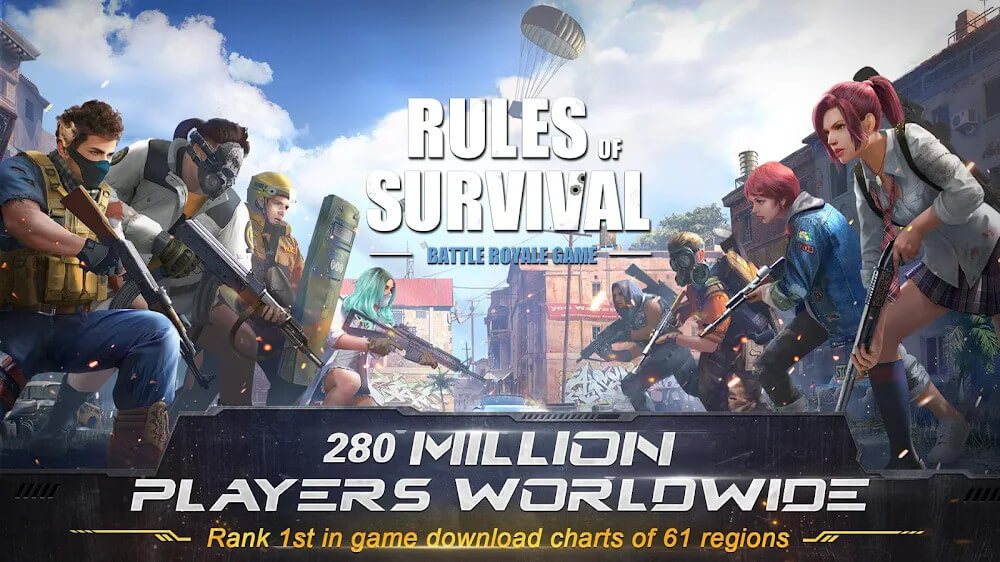 CONSTANTLY MOVING AND FACING THE ENEMY
Players will constantly move inside the environment of RULES OF SURVIVAL for various reasons. The first reason will often be finding equipment and items to increase the character's defense, attack, and healing before other players. At the same time, you will know a specific change in favor of the character when picking up higher-level items like backpacks. Another element that players will need to move is approaching the safe zone.
The safe zone is no longer a strange factor, especially for those who love the battle royale game genre. This zone has a feature that will always be narrowed after a countdown period that players will easily recognize. From there, you'll time it so you can explore the environment, go through a match with several players, and continue moving to the designated area. The number of players will constantly change, and the safe zone's size will shrink.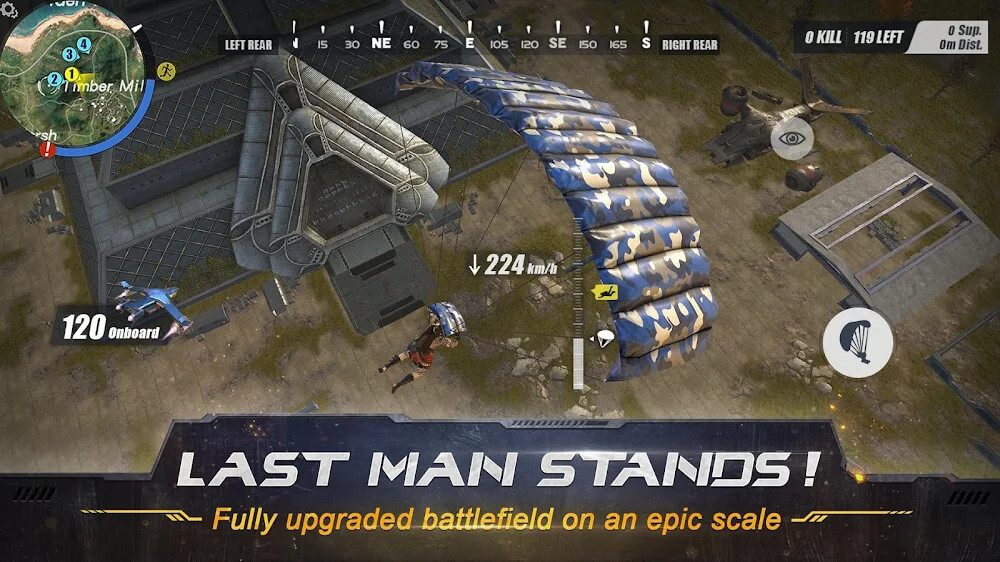 One of the points that players will notice when entering the safe zone is that the attack rate will increase. Specifically, many players will constantly move to this area, and the odds of you meeting them will be higher, and shooting battles will break out. In addition, you also need to be careful when running in some open areas without any cover because some players are ambushing in a location that you cannot see. You will need to be careful with your surroundings.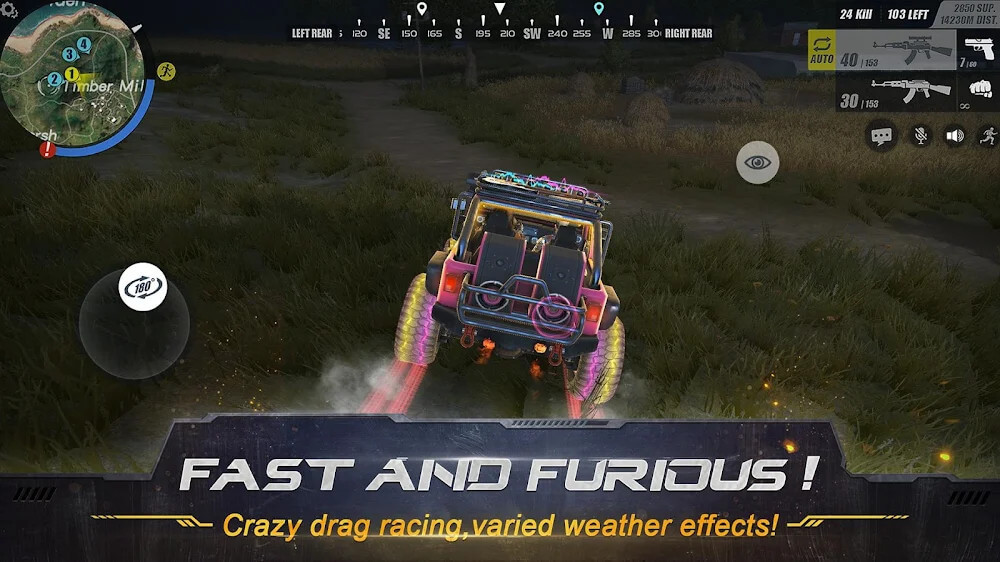 EXPERIENCE THE FUN WITH FRIENDS
If you feel that playing solo in RULES OF SURVIVAL is boring, you cannot ignore the duo and team options. The duo will allow you to form teams of 2, and Teams will be of 4. They will bring exciting times with friends and exchange of essentials. At the same time, the level of challenge will also increase because your opponents also go entirely together. So each mode brings excitement to the players.