An extremely fiery action war is taking place in Shadow Fight 2, waiting for you to visit and explore. This place is full of bosses to occupy your territory, taking your life. Faced with the danger of life and threat to honor, you are forced to mobilize forces as well as sharpen the most advanced weapon system. They are the right hand for you to win this one-on-one battle.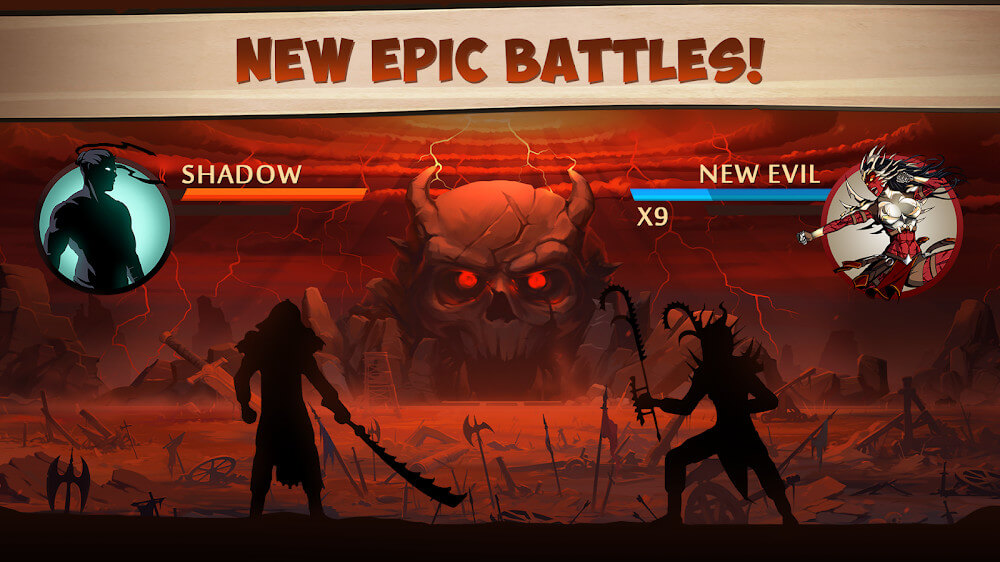 FEATURES WITH NEW IMAGE SYSTEM
Shadow Fight 2 attracts players because of its content, attractive and meaningful plot, and thanks to the animated image system. Thanks to the application of completely new animation technology, the game recreate the most realistic atmosphere on the battlefield. You feel like you are diving into the best scenes of a famous action movie. It is this that holds the player's feet to the end.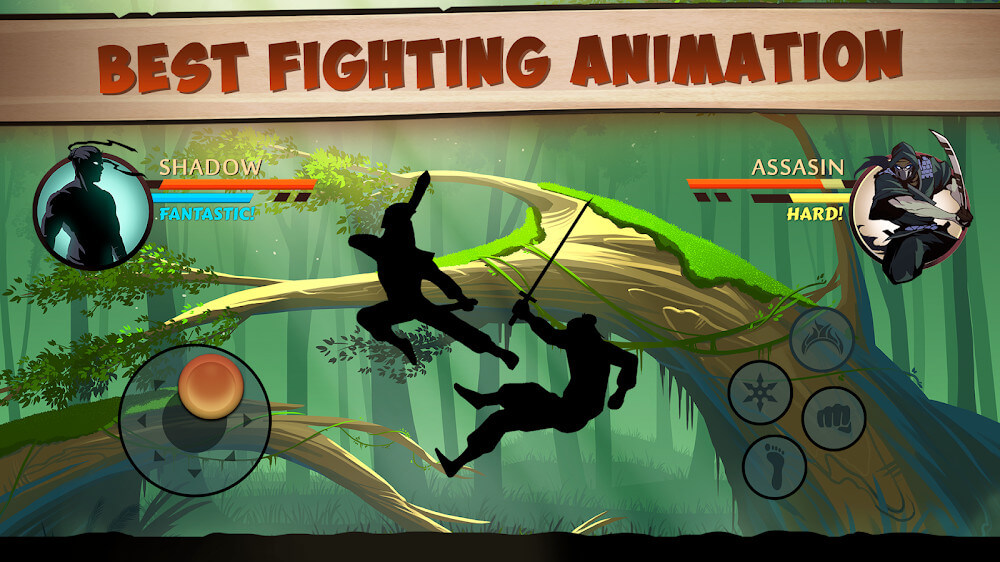 WAIT FOR SUMMER EVENTS
With the latest update, Shadow Fight 2 brings players a new event called summer. They hope the war will begin between you and someone who wants to destroy the world with the sun. That person is planning and aspiring to turn this place into a fiery desert. When summer ends, prepare to welcome cool autumn, but the sun does not want to go away, and the world leaves that fiery embrace. Can you defeat them and save the world?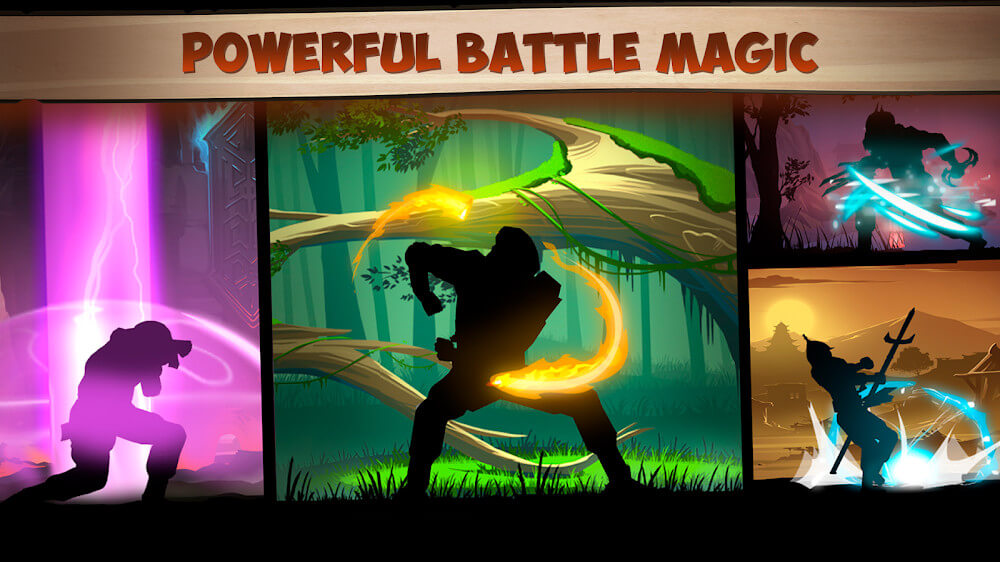 EVENT RAISING TO ADD TO UNIQUE COLLECTION
Not only that, but you also have the opportunity to own unique coins. They are special because you will have to perform missions as well as win important event raids. The bigger the events, the more money you will receive, but the danger is also closer. Therefore, be careful and choose events that are suitable for the number of weapons you own! You will use that coin to buy valuable items, adding to your unique collection.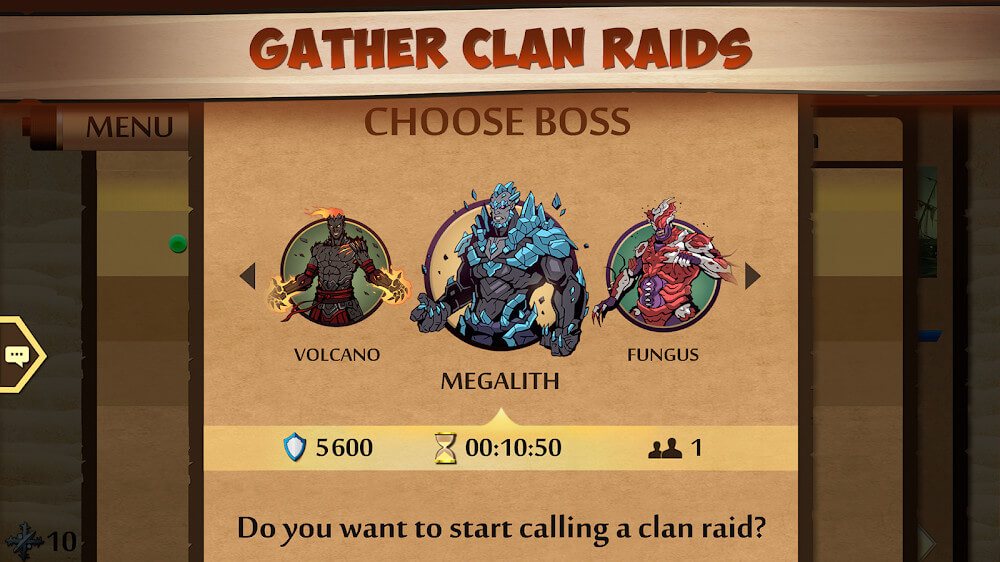 FULL EQUIPMENT BEFORE ENTERING THE BATTLE
Effectively supporting you in intense battles, it is impossible not to mention the equipment that Shadow Fight 2 has provided you. First of all, there are countless high-damage weapons such as epic swords, nunchaku, … Not stopping there because besides attacking enemies, protecting yourself against their attacks plays a role. Therefore, rare armor sets were born and put on heroes on the battlefields.
POWER OF MAGIC
Your trump card is at the end with a series of magical martial arts appearances. With extraordinary magical power, thousands of monsters and ghosts had to fall, the body disappeared, not even a trace on the earth. These scenes are like recreating a sci-fi movie in parallel with the swordplay scenes to create unforgettable experiences.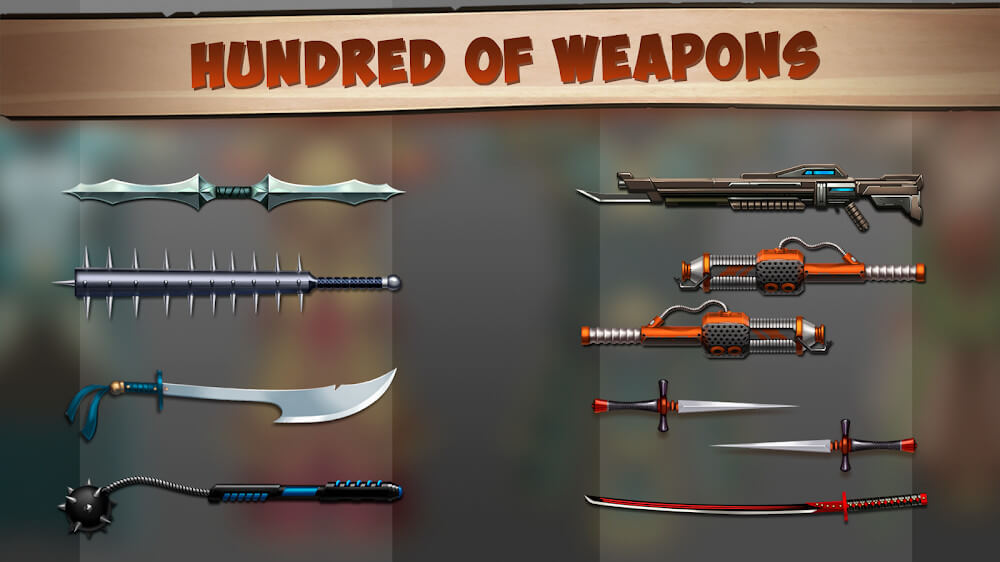 PLUNGE INTO THE DEVIL'S UNDERWORLD
Shadow Fight 2 is known as an underworld with a consecutive journey through many worlds. Specifically, you are now immersed in 6 worlds full of demons in this action war. All will be discovered and solved by you to compete with your friends in the extremely dark, scary boss war. Over the course of the journey, you will have more new weapons, new friends, and the amount of blood received increases. Specifically, it's a packed, adrenaline-fueled combat RPG with an immersive, engaging storyline.