Space Marshals 3 is the third game in the popular Space Marshals series with action-packed stealth gameplay and exciting story and control mechanics developments. In this entry, players will witness impressive improvements in graphics, gameplay, features, and more for an immersive experience. Not only that, it will feature a new storyline for every one to revive the excitement of becoming a one and only space marshal.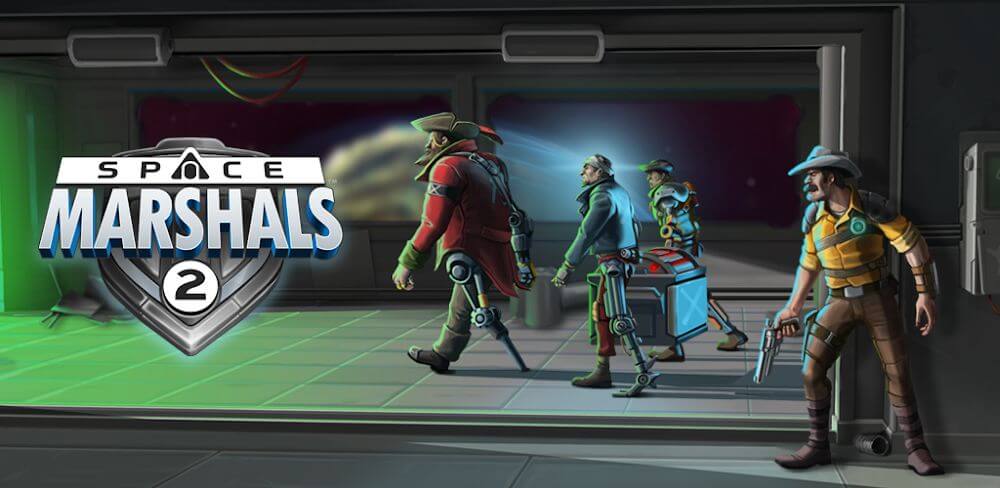 INTOXICATING GAMEPLAY WITH IMMERSIVE FEATURES
The most exciting part of the entire series, including Space Marshals 3, is its immersive top-down control system in every detail. That allows players to smoothly execute missions in various methods or styles, whether direct contact or stealthy. Each player's pick contains a lot of potentials for everyone to have the best time in a multitude of challenges or unexpected developments.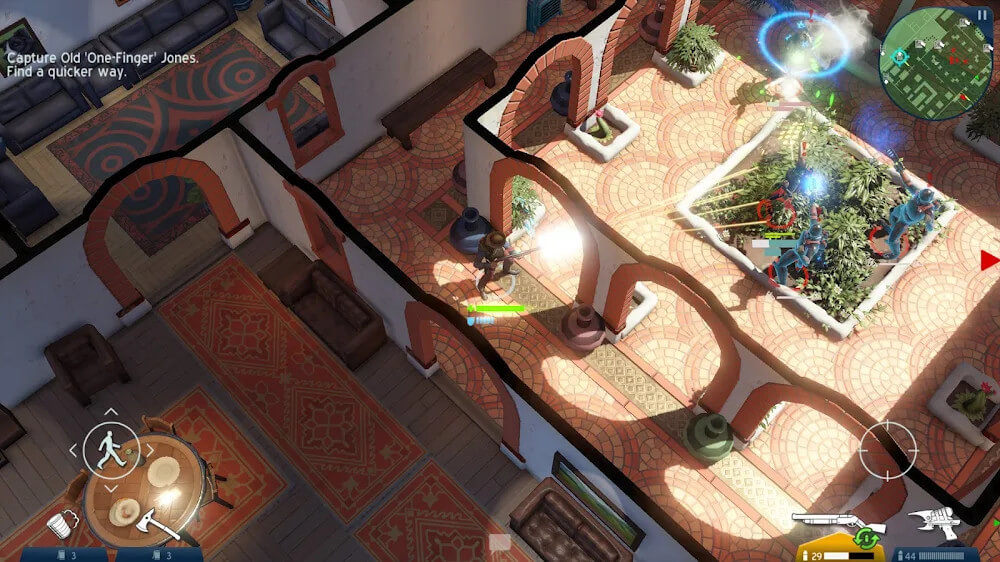 AN INTERACTIVE ENVIRONMENT FOR STRATEGICALLY APPLICATIONS
The game also features an interactive environment that gives players more flexibility when building appropriate strategies or methods. Thanks to the flexible reflexes of enemies in many situations, players can make the most of them move through areas or cut them down quickly. Environmental factors also greatly influence the combat process, when everything is chaotic but attractive and full of role-playing.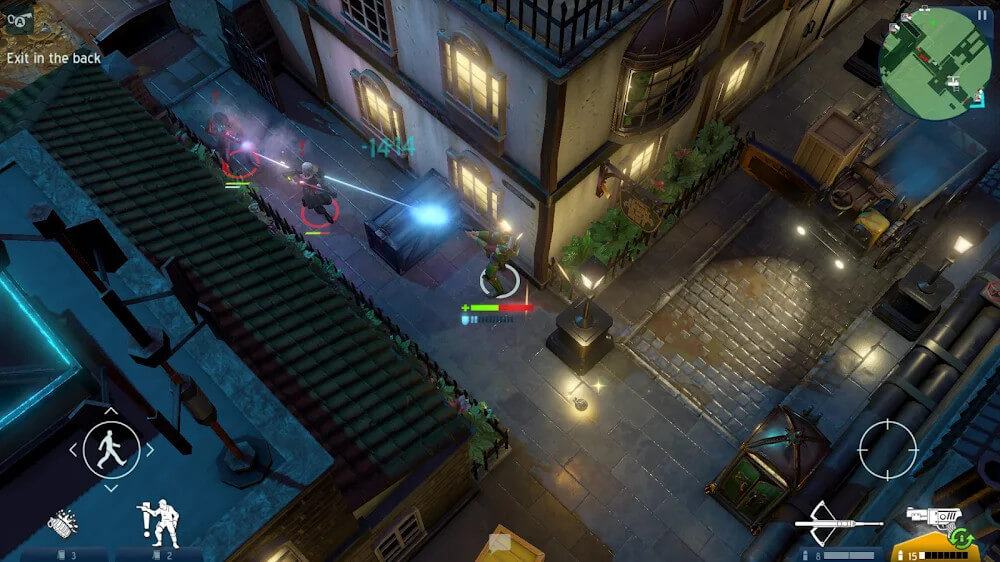 SMOOTH AND AGILE CONTROL MECHANISM
Space Marshals 3 still mimics its predecessors in the control system, a dual-joystick with lots of interesting mechanics for everyone's best performance. Meanwhile, players can sneak or use many items to deceive opponents and use flexible weapons with many limitations. Players sometimes have to use items effectively to overcome challenges constantly, emphasizing the greatness of the default control system.
NEW JOURNEY AND JOBS FOR THE MARSHAL
The return of the Marshal now heralds major events involving the destruction of a galaxy. Therefore, the game's plot is now played out on an open-world map and allows players to freely move around or land in many places on planets to do work. The intriguing thing is still boss fights or exceptional levels with complex structures for everyone to fulfill a marshal's noble duties.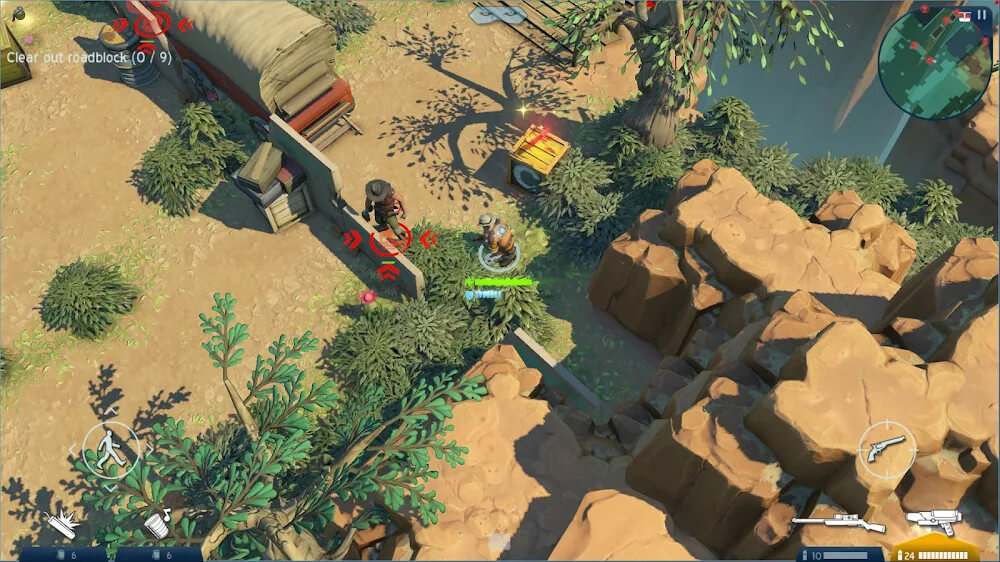 VARIABLE WEAPON AND EQUIPMENT TO COLLECT
The equipment system in Space Marshals 3 is complex but has depth, allowing players to build a more distinctive and dynamic fighting style. All equipment exhibits distinct playstyles, like stealth or direct combat, and players can use various gear skills for the job. Although it has a lively system, the player must complete every level with the best score to unlock the corresponding weapons.
ENHANCE GRAPHICS FOR A WHOLE NEW EXPERIENCE
The game's return also comes with an upgrade and improved graphics quality to give everyone a new experience for the entry. Moreover, the lighting effects or environmental elements are also more realistic and subtle, making the player's strategy building more effective than usual. Of course, the visual effects are also eye-catching to take any fight or skirmish to the next level.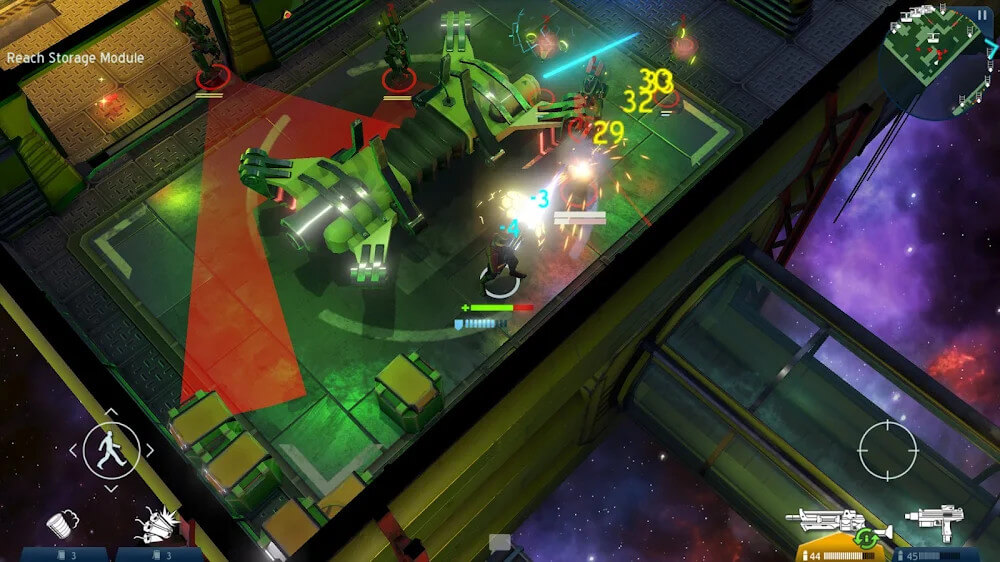 Space Marshals 3 promises to bring everyone the surprises and impressive potential of the new generation top-down shooter genre. That includes improved systems, controls, and an all-new story for players to ride along with the old and trusty Space Marshal.
Comprehensive combat mechanisms and in-depth gameplay for players immerse in a dangerous yet entertaining professional.
Authentic graphics with improved effects for a more realistic and destructible environment upon contact with endless enemy waves.
A whole new creative combat mechanism for players to improvise or develop a strategical playstyle while exploring the levels or storyline.
New weapon and equipment with innovative features for players utilize perfectly in assassinating or frontal combat with targets.
Hilarious character interaction and story development for engaging cutscenes and scenarios on occasions.