The Witcher: Monster Slayer is a game where players will confront monsters of terrifying shape and strength. They will have different powers that you will need to observe and defend correctly. At the same time, you have many powerful attacks to counter them, and it all depends on your skills. In addition, there will always be challenges that you can complete and impressive rewards behind that.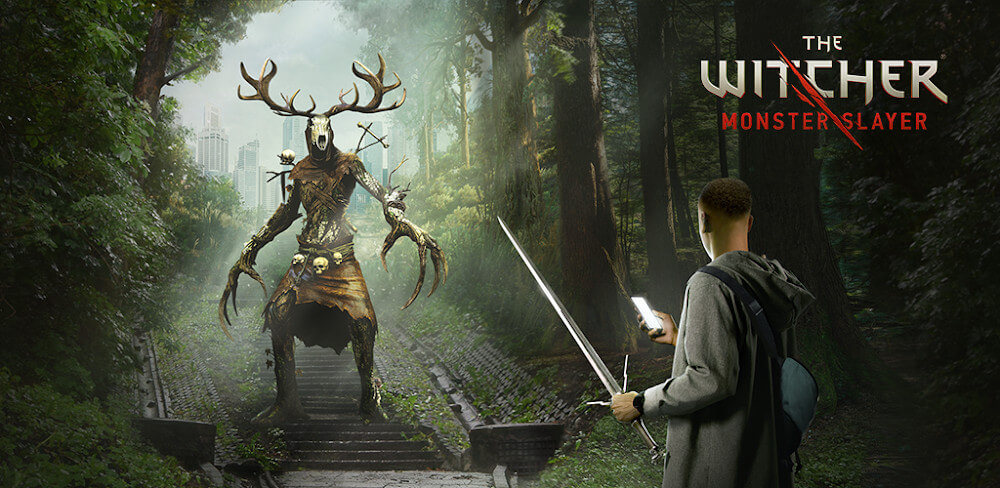 TRANSFORM INTO A MONSTER HUNTER
When you experience The Witcher: Monster Slayer, you will be taken on an exciting but equally dangerous role of a monster hunter. You will find monsters with different designs and confront them with what you have. From there, you will not be able to take your eyes off the ongoing battles and the monster that is appearing before your eyes. At the same time, you will be entirely impressed by the realistic and beautiful graphics that the game brings.
You will watch everything from a first-person perspective and control a sword to fend off enemies. This sword is completely moved by the character's swipe, and you will decide your attack against the enemy. At the same time, the first-person perspective also brings certain scary elements when players will have the feeling that they are transforming into the character and are facing these monsters. So there will be many pleasant surprises waiting for you.
DEFEAT ENEMIES WITH DIFFERENT ITEMS
The base weapon that players find in The Witcher: Monster Slayer is a sword, and there are many things that you can do with this sword. Specifically, you will swipe the screen so that the sword can move and slash the swords towards the enemy. At the same time, you can also defend if you hold down the screen to avoid attacks from the enemy and continue to counter them. In addition, there will be elements that help you deal damage to enemies.
When you damage an enemy, you will see a yellow bar above the health bar. It is an energy bar that allows you to perform a powerful attack. Specifically, you will continuously attack to help this yellow bar fill and appear a circle. At the same time, a ring will gradually move closer to the previous one, and you need to slash at them when they align. Powerful attacks will be performed if you do what is asked precisely.
Besides the above attack, you can also use the sign attack corresponding to the button on the right side of the screen. The signal to launch this attack is an icon that appears on the screen along with a space. This space is where you can redraw the icon that appears to be able to perform the attack. In addition, you can also throw some elements like bombs to damage enemies, and they all have a specific use limit in each match.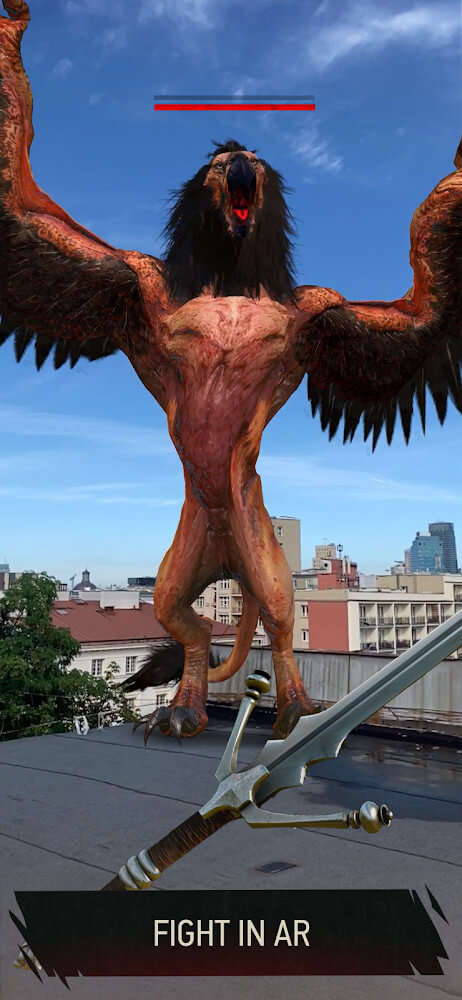 CONFRONT DIFFERENT ENEMIES
In The Witcher: Monster Slayer, players will find an utterly diverse number of enemies with different characteristics. Monsters whose looks are inspired by myths and possess superpowers that can knock you down at any moment. So, at the start of the game, you'll be given a choice of what you feel you need to enter the match besides your basic sword. In addition, you will be able to complete quests to receive impressive rewards.