AOA: Always on Display is one of the useful tools that any phone needs to have to optimize usage for users. If you are a person who often uses the phone with many different applications that need to notify yourself immediately, this will be an appropriate application. This application will help your phone screen always show the necessary information with very low light, and you will be able to read this information without touching the screen.
IT CAN USE WITH A LOT OF DIFFERENT DEVICES
If you are a user of your own mobile devices using the Android operating system, this is definitely a really useful application. With phones, tablets using this operating system will have very high customizability, and users will easily install it. That's why AOA: Always on Display will be able to optimize all its functions for many different popular devices from today's manufacturers.
SHOW INFORMATION ON THE LOCK SCREEN
And users who use devices using this operating system often have problems displaying and notifying users. Notifications are sent to users when the phone is on the lock screen; they will need to touch the screen to be able to check, which will be very time-consuming. If you have encountered this situation, this will be the application for you, and then your notifications will be displayed directly on the lock screen effectively.
A LOT OF INFORMATION WILL BE DISPLAYED
But many users are also concerned about their phone screen not being able to display many different types of notifications. On the contrary, this will be a strength of this application when many different applications with many different types of notifications will be able to be displayed most optimally. Applications such as clock, music control, current weather, date, and more will all be displayed to you in great detail through this application. At that time, users will be able to have their own experience using the phone in a smart and extremely optimal way.
DIFFERENT UNIQUE DISPLAY MODES
Besides the many applications that will be able to be displayed on your screen when locked, the application will also provide you with many different display modes. When starting to use the application, users will be able to go to the settings to be able to choose a theme that they want is already prepared. Various modes such as clock-focused display, weather-focused display, or calendar- and the events-focused display will all be chosen by you according to your preferences.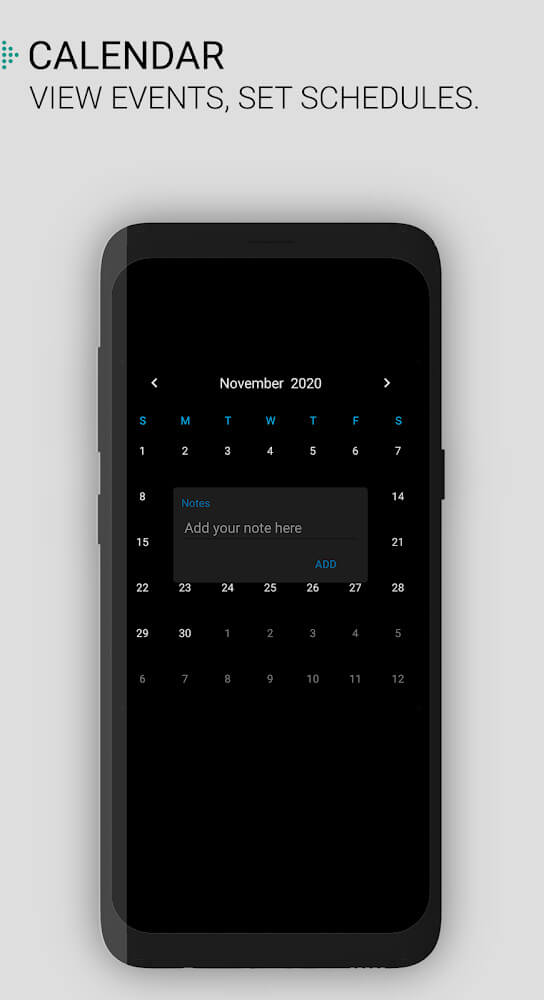 ADDED EDGE LIGHT TO INCREASE UNIQUE
In addition, one of the other reasons for users to start using this will undoubtedly be to make their phone stand out. Instead of locked phones that will not display any information on the screen, this application will allow your phone to be unique. So, one of the favorite features of AOA: Always on Display will be to allow a line of light with multiple colors to be displayed on the edge of the screen. Then, your phone will become more eye-catching than ever.