Bus Simulator 2023 Mod APK will bring countless new elements to driving the largest and most modern buses and completing many attractive high-value contracts. The game will also constantly update with new content, expand your interactivity, and promise more new types of buses appearing worldwide.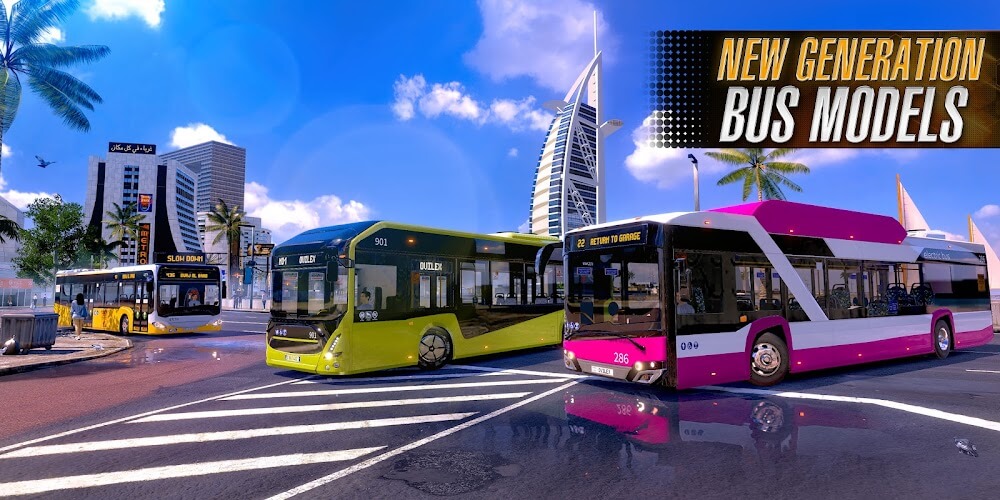 The game will create conditions for you to develop a bus driver career in a large world with a lot of potential and luck for you to embrace and develop yourself. The game also aims for relaxing yet engaging gameplay, where people feel the job of a bus driver while driving in various environments or large cities. Not stopping there, the contract system is always expanding and giving you many surprises or great reward content to complete. Depending on your career progress, the game will always unlock new content to encourage you to pursue your career or make things more exciting and entertaining. The relaxing, immersive bus driving experience will be taken to the next level with new-generation elements and ready to give you the best chance to feel everything to the fullest.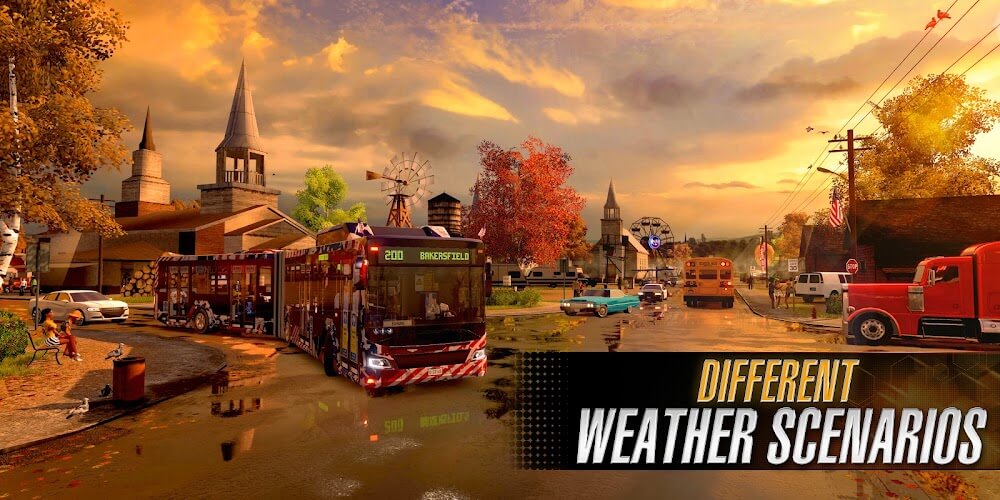 EXTRAORDINARY 3D GRAPHICS WITH ENHANCED VISUAL
The game's 3D graphics are the first mover throughout your progress, as everything in the environment, such as the architecture, roads, and visuals, is realistic. That includes the perfect physics system that gives a heavy feel to the buses or clearly shows your interaction with your surroundings. The graphics improvement aims at improving everyone's gameplay experience and promises a new feeling of enjoying everything from the perspective of a bus driver.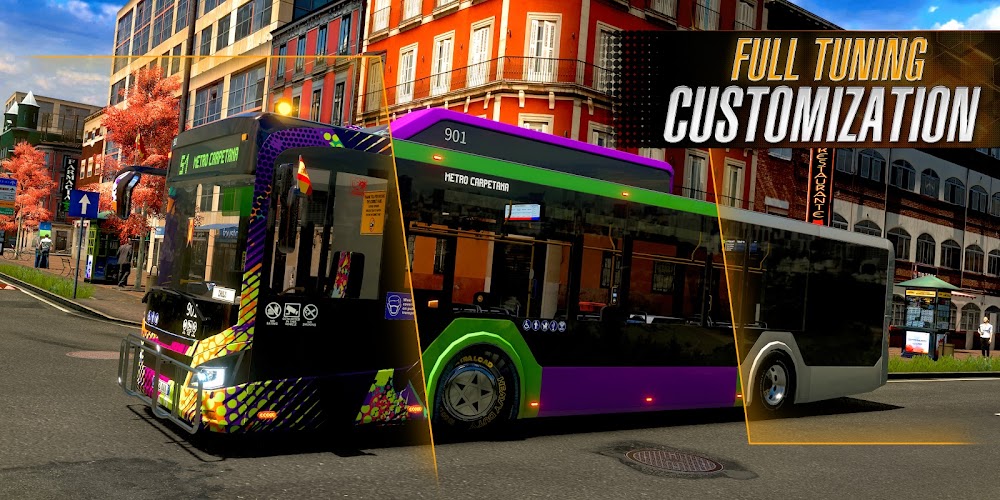 AUTHENTIC BUS CONTROL SYSTEMS
The bus control mechanics are also refined and apply many realistic elements to enhance the realism throughout your gameplay. Driving is complex and involves many factors, and it introduces massive functions for you to control everything on the bus, like lights, systems, and more like a real bus driver. In addition, each type of bus will have its control mechanism, and it is a good opportunity for you to explore all modern buses and their complex control methods.
TONS OF MODERN BUSES WITH DUTIES
Buses are now widely used worldwide for various purposes besides public transport, and the game will introduce every mission specifically. Depending on the mission content, the game will provide suitable buses, and you must explore all their functions to bring out all possibilities. Over time, new bus types will appear; you can own or customize them freely according to your style and have the best time. Most buses have advanced technologies and designs, promising authentic driving experiences as you progress further in your career.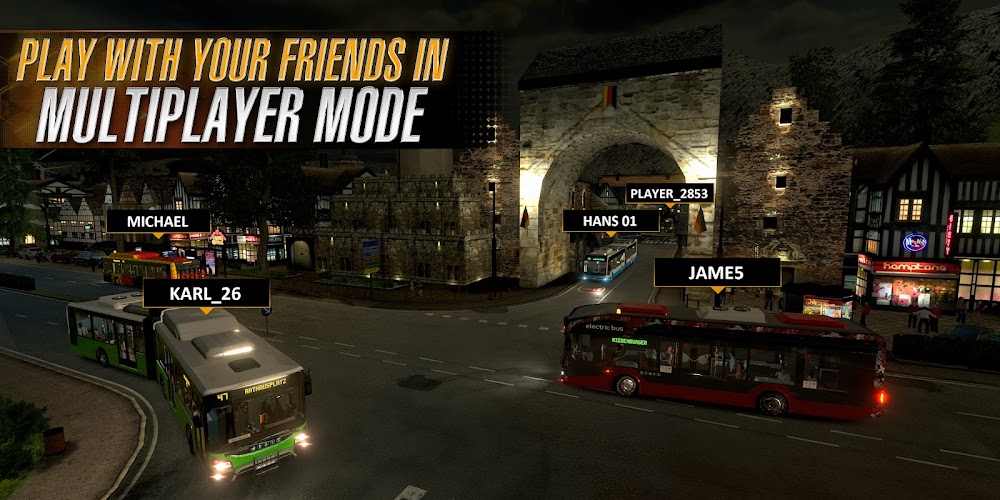 COMPLETE CONTRACTS WITH DIVERSE CONTENT
Contracts are your biggest source of revenue besides driving around the city and picking up passengers like normal public transport. The content of the contracts is random, and you need to choose the right bus in the garage to complete them or get extra nice bonuses. In the future, many large contracts will need many bus drivers, and it is also a good opportunity for you to have fun or spend time with friends while driving through countless cities over long distances.
FASCINATING INTERIOR FOR EVERY BUS
The game focuses entirely on the buses instead of the world, and each unit has distinct interior and exterior designs. You can experience driving in the first person and enjoy exploring the interior and interacting with all functions freely, to enhance the immersive experience of being a driver. Depending on the work content or the available buses, their interiors will change dramatically, including spatially or stylistically, demonstrating a deep diversity of gameplay.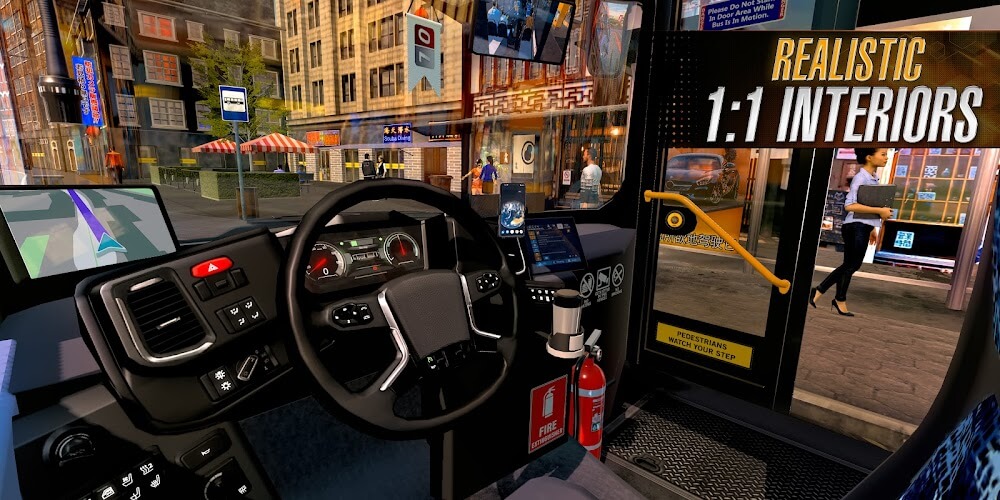 CUSTOMIZE YOUR FAVORITE BUSES
The buses are at the heart of the gameplay, and you'll always discover something new from them on your long career journey. The best part is the bus customization system, with so many options and styles that you can freely redesign the buses you love or use the most. The customization content is vast, with many different functions and applications, and even the smallest details are covered to diversify choices in personal style.
ENJOY DIFFERENT WEATHER SCENARIOS
In many missions, the weather factors are completely random, but they contribute to the environment and the road system, affecting the driving experience. The abundance of nature always creates more fun, makes gameplay more enjoyable, and gives you more options to explore the world. What's interesting is that you can upgrade the buses with various functions to fight the natural conditions and complete contracts with absolute perfection for every customer.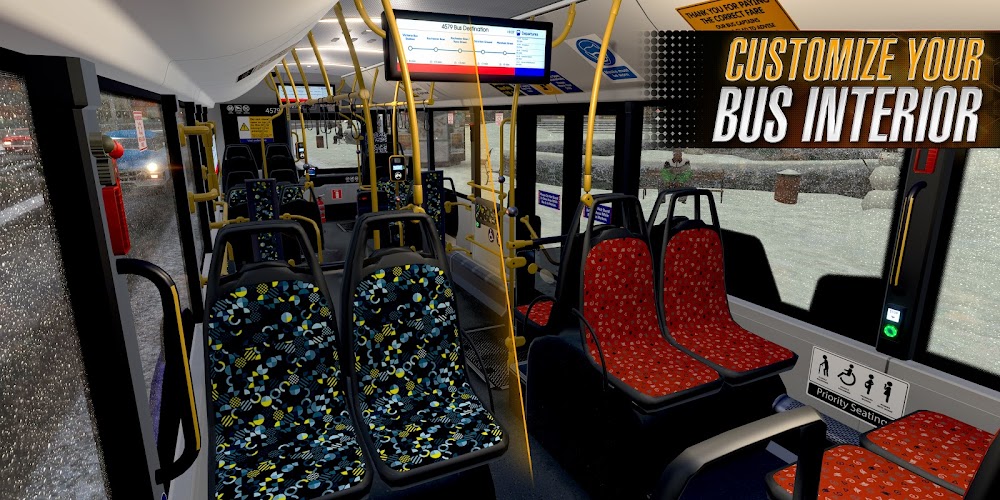 WELL-BUILT LOCATIONS FILLED WITH LIFE
All cities are meticulously and realistically built based on multiple locations with landmarks or points of interest. It makes your adventure more natural and lively as you witness the people happily walking around, making the city's landscape more splendid. You can also access the photoshoot mode to capture memorable moments while enjoying everything through the colorful perspective of a bus driver.