Becoming a leader in building a glorious empire of your own will not become extremely simple at your fingertips when you know this game. Civilization Revolution 2 will take you back to each critical milestone in human history. The decisive historic moments and famous people in history will be recreated before your eyes. The new update of this exciting empire game will come with improvements and unexpected features.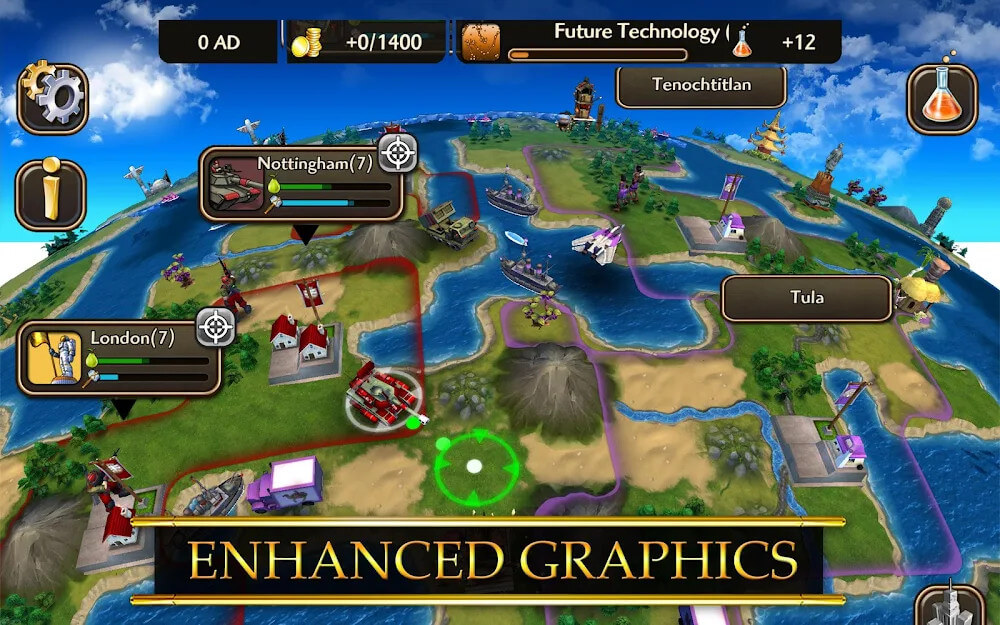 NEW UPDATE WITH AWESOME CHARACTERS, EVENTS
New technology is artificial intelligence, has been added to Civilization Revolution 2. As you know, this technology is considered a turning point in human civilization. In particular, along with other famous historical leaders globally, the new Chinese leader Civ – Taizong of Tang is also added to this new update.
In addition, this game also features the appearance of special new units, including drones, transport aircraft, and light armor. The new event map has also been updated to cater to the upcoming highlights. Let's welcome this release, there will be interesting surprises to happen in this great strategy game.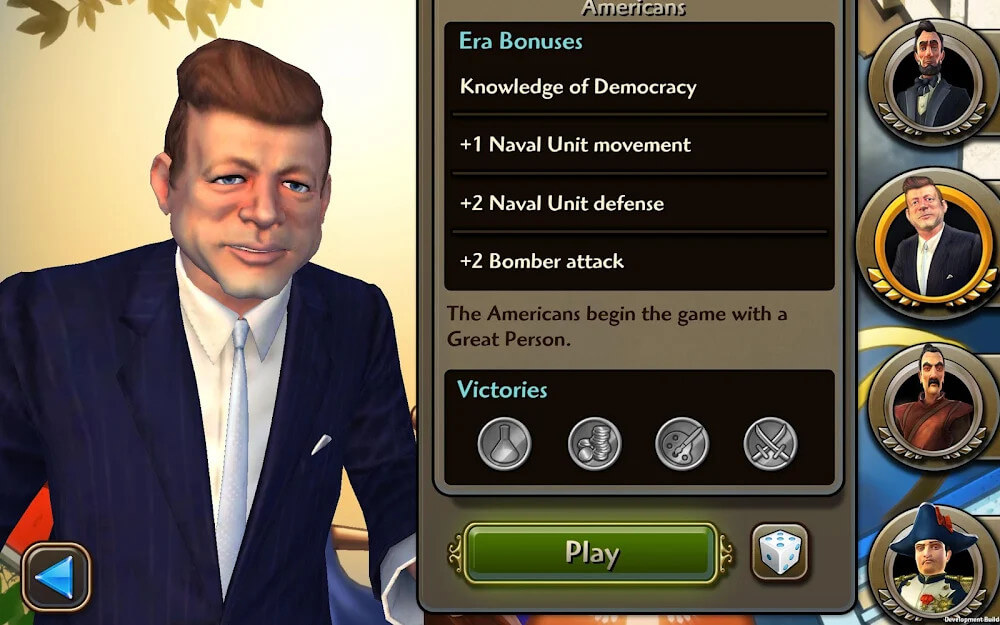 BUILD YOUR EMPIRE FROM BIRTHDAY TO MODERN CIVILIZATION
Civilization Revolution 2 is a popular strategy game that is a spin-off of the Civilization series and the sequel to Civilization Revolution. This game challenges you to build your own glorious empire with all the intrigue and strategy you have. This section provides you with smooth visuals presented in 3D graphics and unique tactical depths that will surprise you.
Becoming the leader of an empire has never been so easy. You will face a long empire-building process, from the wild beginnings of humanity to ever more civilized modernity. You will have to go through historical transformations, decisive fierce wars, then form alliances between countries and slowly discover new technologies, developing them more and more prosperous.
BEAUTIFUL 3D GRAPHICS
The graphics of Civilization Revolution 2 in this part are upgraded and improved in a very significant way. Stories are told with beautiful 3D images. The images are depicted honestly, meticulously to every detail, which can satisfy even the most unconventional players. This will not lose the friendly interface inherent to this series and the intuitive and easy-to-use control system for touch devices.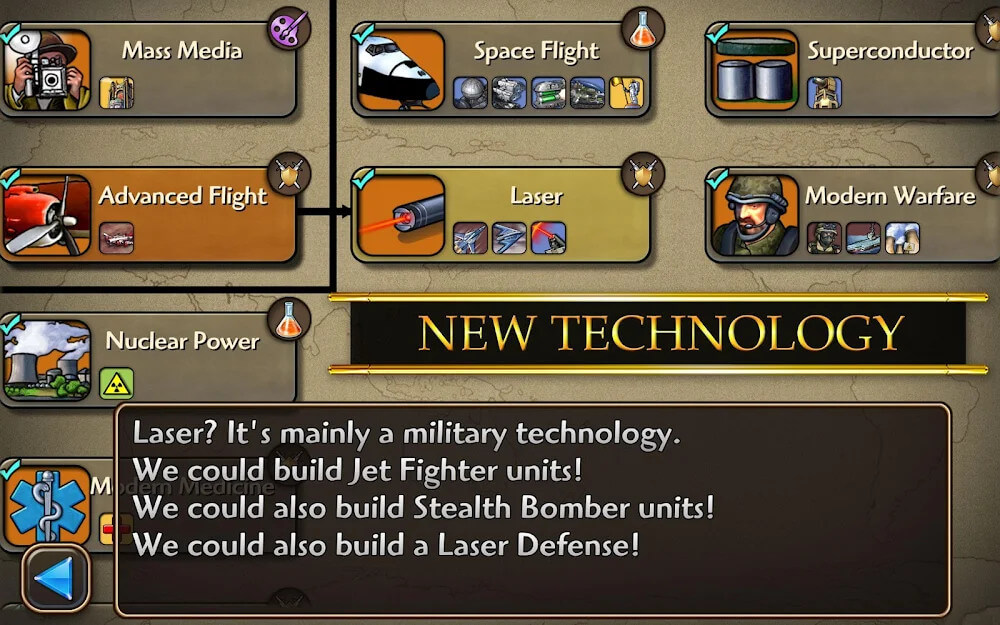 YOU WILL MAKE HISTORY
If you love history and have a lot of knowledge about history, you will certainly be surprised and excited to see famous historical figures appear in the game such as British Prime Minister Churchill, President America Kennedy, or even Lenin – The famous Russian revolutionary. Historical battles such as economic wars or wars of aggression will be recreated in front of you. You will be able to remake history yourself like a real leader.
With Civilization Revolution 2, players have the task of building their own empire with many choices given, you can consider between Japan, America, Russia. Once you've made your choice, you'll start exploring and building your city. Other civilizations are also existing and developing in parallel with your empire on the world map. You can think about meeting other leaders and discussing the exchange of scientific and technological works.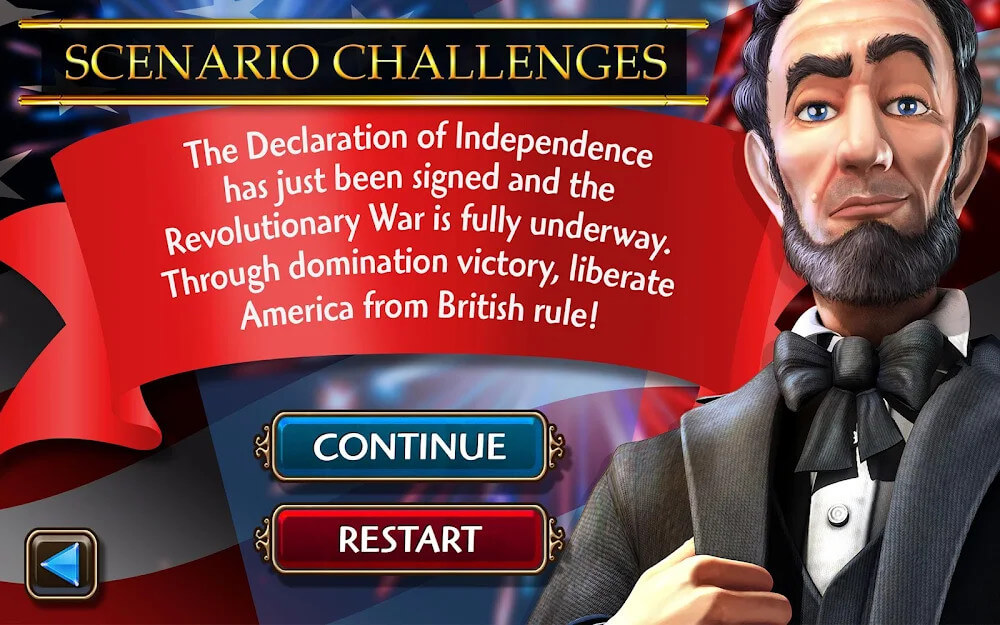 YOU CAN WIN IN MANY WAYS
There are four ways you can win the game, and each win has different ways to achieve it. The first way is that you can rule the world with bloody wars to monopolize all the capitals of other countries. The second way is to build an economic empire; you just need to collect 20 thousand pieces of gold and build the World Bank; victory will be yours. The third way is to build a civilization with a unique international culture, to build a United Nations, and to have many big cities with beautiful wonders. The last way is to have outstanding achievements in science, be the first in the world to defend the spaceship to Alpha Centauri to win.
After reading this far, are you ready to join this adventurous and exhilarating adventure? The choice is all yours; win the game your way. Join the game now to prove your leadership ability and meet the most famous people in human history, as well as witness historical events firsthand. Build the empire you want and enjoy the fun this game has to offer.