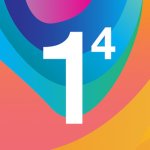 1.1.1.1: Faster & Safer Internet - 1.1.1.1 - Mod
Your link is almost ready, please wait a few seconds...
Other available link(s)
1.1.1.1 - Mod
How to use Warp Vpn Zero-Trust

1:-Go to Settings.
2:-Click on Advanced.
3:-Go to Diagnostics.
4:-Click & Copy Client Configuration Id.
5:-Go to Connection Options.
6:-Click on Dns Settings.
7:-Click on Gateway DoH Subdomain
8:-Paste Client Configuration Id into it.
9:-Enjoy Zero-Trust Warp Vpn.