Hay Day is a game where players will take over a farm and make it more beautiful and modern than before. You will access the basic operations and start to scale the farm to earn more money in the game. At the same time, the elements that you add will also have different effects and have a positive effect on the farm. So you will always try to find new things to diversify what you already have.

NEW ITEMS AND BUILDINGS THAT YOU CAN'T MISS
In the new version of Hay Day, you will not be able to ignore the unique elements that have just been added because of the fun it brings. Specifically, you will unlock a new clay element with the same mechanism as the plants you have planted before. You will wait for this resource's formation time, and you will collect it for different activities. Specifically, clay is an important material to create some objects in the pottery studio, a new building that you will build if you reach the required level.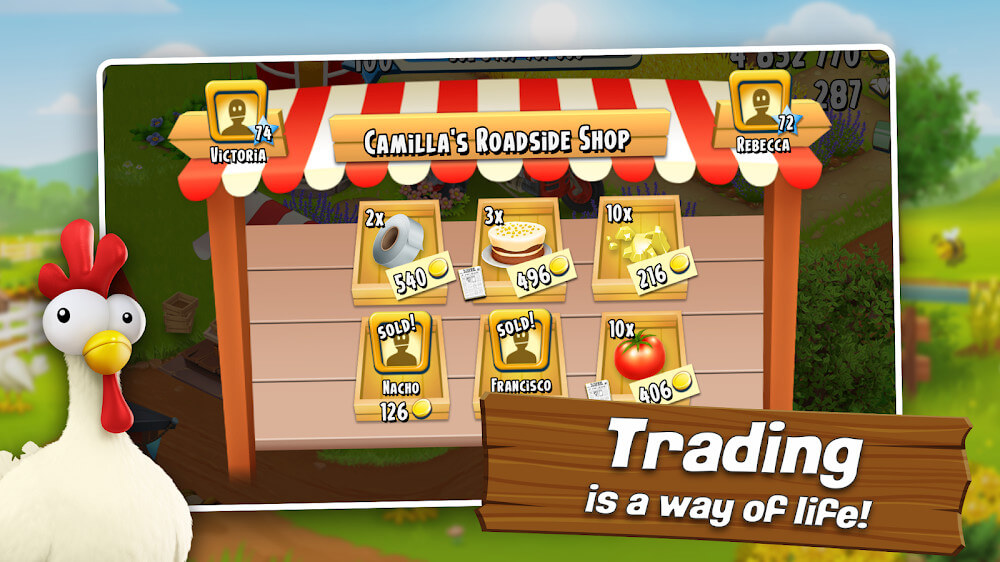 Once you have clay and other items, you will create objects with different properties, such as flower pots, teapots, and other elements. Simultaneously, the spin wheel has also been reworked, and new decoration elements have also appeared for you to collect. Two new animals that you can find in this game are a cheetah and a cute guinea pig. Indeed when you hear this update, you will not be able to ignore the above factors.

TAKE OVER UNCLE'S FARM
The journey you take over the farm in Hay Day begins with receiving a letter from the protagonist's uncle. The uncle will retire and transfer the right to take over the farm to the character in the letter information. From there, you will go there to start rebuilding your farm and develop it to be more beautiful and modern. You will see some significant buildings such as warehouses, cages, and some other elements. One of them showed signs of deterioration.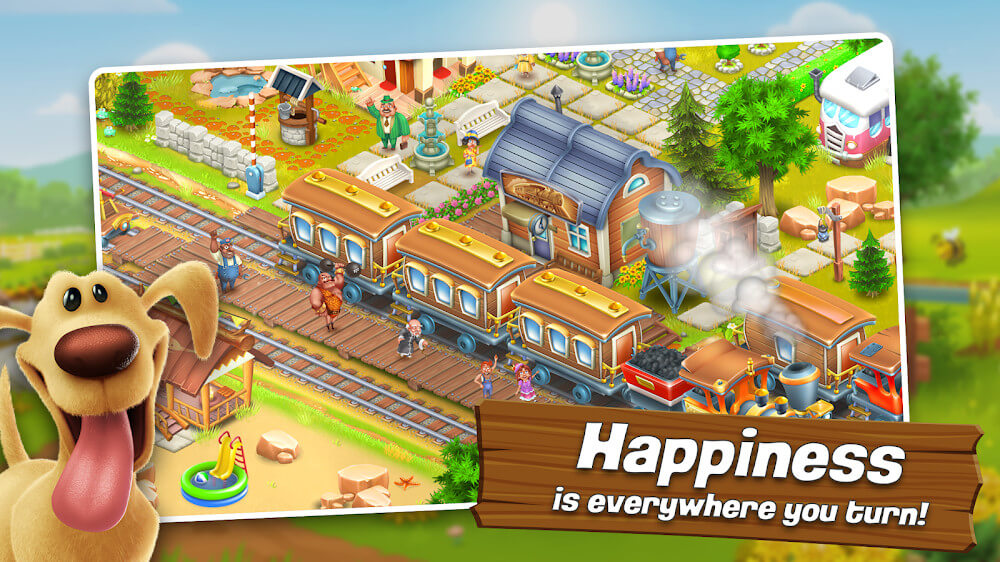 At the beginning of the game, you will blow new wind into these houses as you repair and repaint them to give them a more impressive appearance. At the same time, you also fully know the mechanics related to planting, harvesting, and building some new buildings to develop for your farm. Every agricultural product you plant and the livestock you raise will need time to grow and produce products for you to harvest.

UNLOCK NEW ELEMENTS AND START EARNING
Once you reach some higher level in Hay Day, you will be able to start your production and earning. Specifically, you will build a machine that will produce food for the animals you are raising and let them continue to grow and produce the necessary products. You can also continue to grow and expand your field as you unlock new crops. Agricultural products will become raw materials to help you create high-quality products.
It would help if you reached a new level in the game because you will open up new elements and later products of absolutely high value. There will be guests who will appear on your farm and ask to buy some things. If you have enough products, you will be able to sell them to get more gold coins. The board that you can see on the farm will gradually be filled with agricultural trading requests. So you will be able to earn a lot of money over time.