IDBS Bus Simulator Mod APK is a bus driving simulation game where players can go to as many places as they want and discover exciting things. You can also fully experience the authentic elements of driving, from control to the features that a bus possesses. In addition, there will always be a variety of terrain that you can easily find, and when you pass them, there will always be rewards that you can get.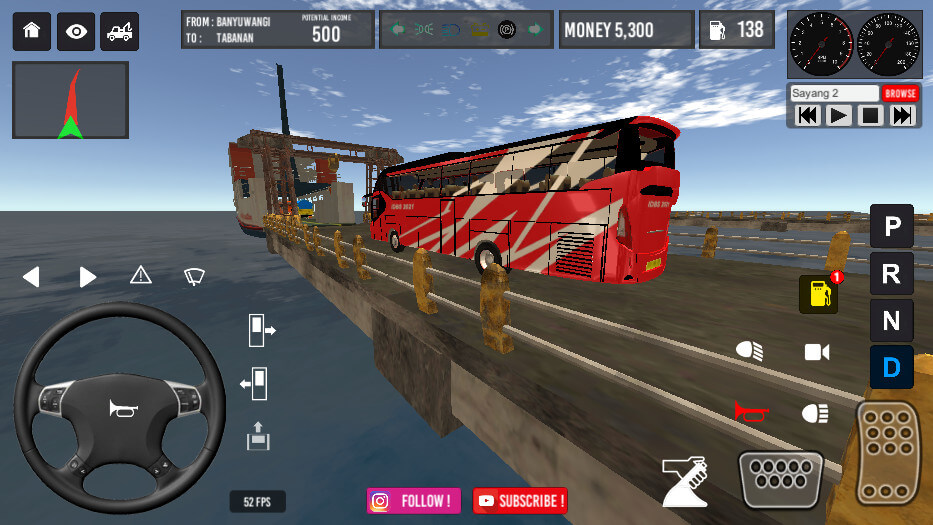 REAL BUS DRIVING EXPERIENCE
In IDBS Bus Simulator, players will be going to interesting gameplay that requires a lot of control skills on the player's part, which is to drive a bus to a pre-determined location. You will perform actions that a bus driver should do, like pick up passengers, drive carefully and drop off passengers at their desired locations. From there, you will receive a certain amount of money to use in the game, and every trip is an enjoyable experience.
At the start of the game, you will reach a menu with various items that you will explore and tailor as you wish. At the same time, you should not miss one point: you will choose between three primary controls: button, steering, tilt, and their illustrations. Surely it would help if you chose how to control the car in the most detailed way. In addition, you will also select the location and type of vehicle that you will drive to start your game.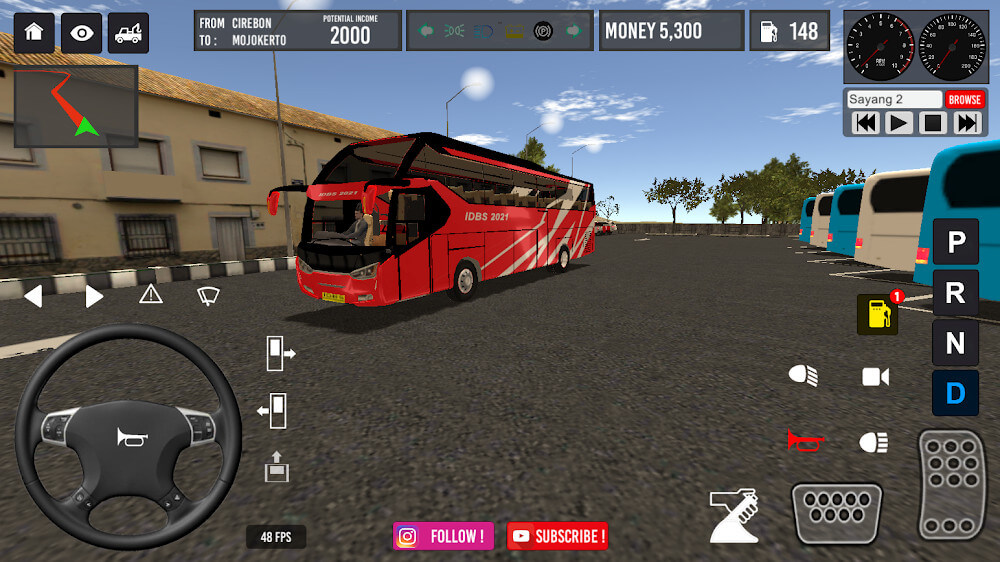 COMPLETE YOUR TRIP CORRECTLY
After you have determined the location you want to go to, the IDBS Bus Simulator screen will start, and you will see your guests already standing nearby. You open the door to go up and close the door to start their trip. At the same time, your default angle of view is third-person, and you can rotate the camera's angle to different positions for convenient viewing. In addition, you also adjust your perspective to a first-person perspective, similar to other simulation games.
You should find a HUD that will help you stay on track, and it will require careful observation. At the same time, your job is to follow what this device indicates and avoid other vehicles on the road. You will pass through many roads of different sizes and characteristics. So each type will have its handling that you will need to pay attention to, and the game has no time element, so you don't have to be too hasty when driving.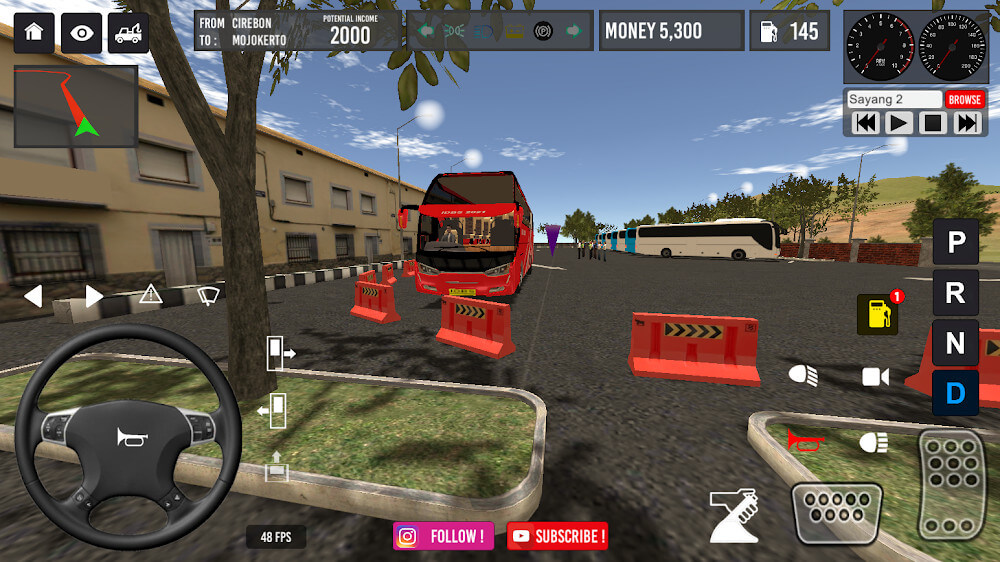 Besides the variety of roads you take, you will find more exciting things when you choose any place. Specifically, if you go to a harbor and the game requires you to go to the other side, you certainly won't let your bus go through the water. There will be a large ship responsible for carrying vehicles to the other side, and you have to go there and park your car in a suitable location. At the same time, gas stations will be scattered on the road to help you fill-up with gas to continue your journey.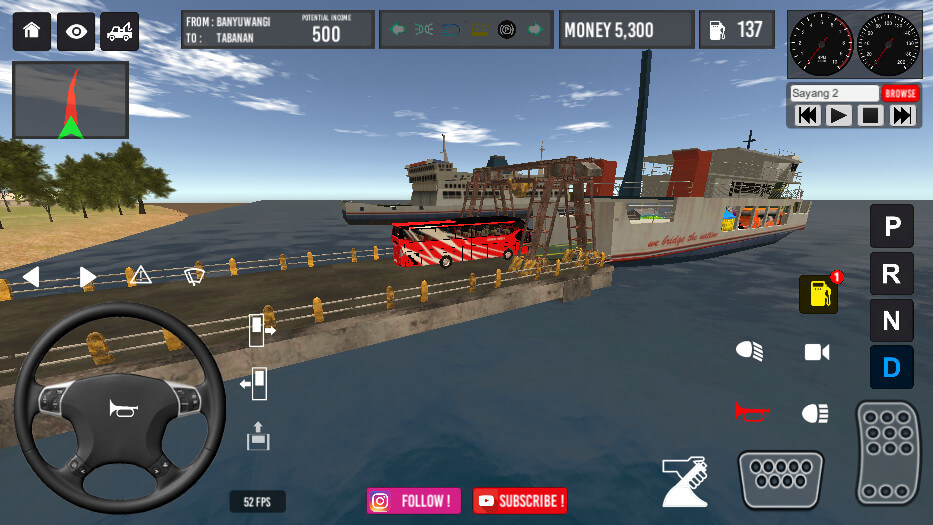 GET LOTS OF COINS AND UNLOCK DIFFERENT TYPES OF BUSES
After a long journey in IDBS Bus Simulator, you will see a green icon representing your final destination. You need to go there; the game screen will end and come with the money. At the same time, you will continue to pass other levels to increase the amount of money you own until you unlock the type of bus you want. So you will spend a lot of time doing this.