Scary Teacher 3D is a tactical action game where players transform into students and perform pranks without being detected. There will be many different pranks that you can find in the game, and each type offers a certain amount of fun. In addition, you will experience the joke and Miss T. So you will use your skills to complete the level in the best way.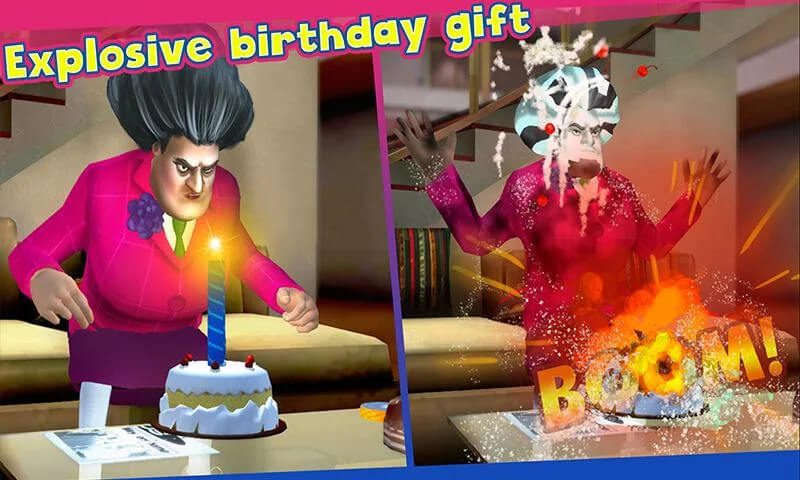 EXPERIENCE NEW PRANKS
In the latest version of Scary Teacher 3D, you will perform pranks on Miss T, and there are two new types of levels that you can choose from. One is to take advantage of her playing billiards, and the other gives her a mild electric shock. Of course, all require a specific skill to complete the level when you watch and move skillfully to avoid this scary woman. Therefore, two new methods open up exciting experience opportunities for players.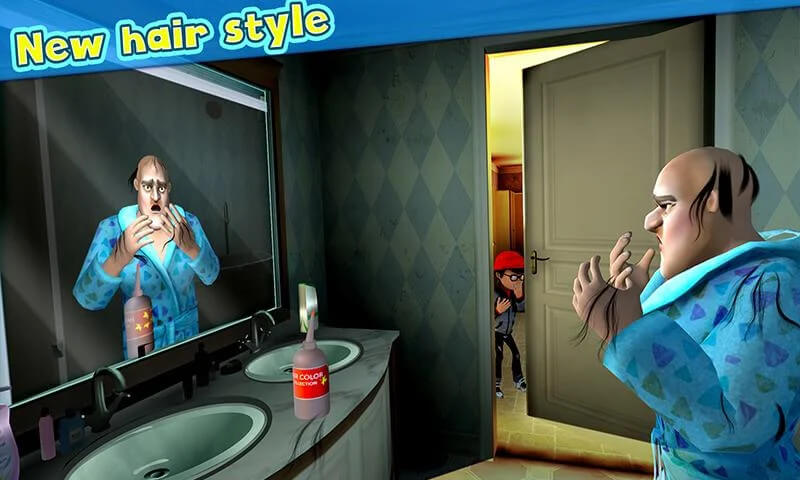 PRANK THE BAD WOMAN
The story that players experience in Scary Teacher 3D is that you are a student in a high school and your teacher is Miss T. You don't like her because of the way she is punished. She treats her students like threats, abuse, and many other forms. So it is the motivation for our main character to start sneaking into the woman's house and perform his pranks and scare her as much as he can.
You will control the character from a first-person perspective with familiar and easily accessible controls. You won't have trouble using too many buttons, just primary navigation, and interaction buttons. At the same time, you can interact with particular objects to collect, learn or move them to an area you want. On the left side of the screen, it's a screen that records Miss T's movements if you play the prank boy.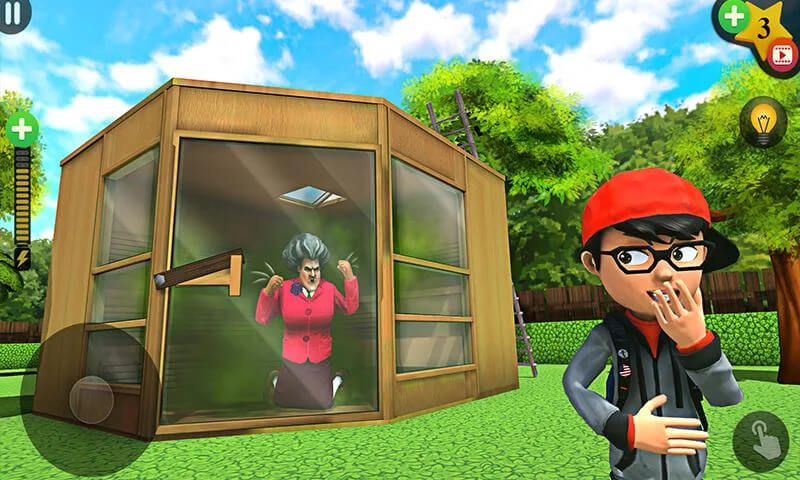 PASS MANY DIFFERENT LEVELS
The first mode that you will experience is Career of Scary Teacher 3D. This mode is quite simple in that each level will be a puzzle challenge that you must solve. At the same time, they will bring you specific requirements, and you will try to fulfill this request in your way. In addition, you will be careful in your moves so that Miss T does not recognize you. You try to observe her actions to know where she moves in the house.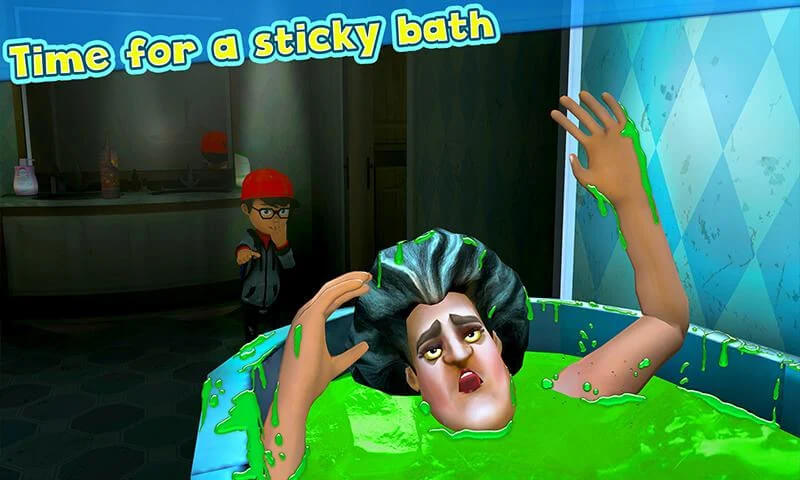 In career mode, you will see topics corresponding to different prank levels. In other words, you will go through many different levels and find exciting pranks. The first prank you will do is a surprise trap, and you won't be able to put it in front of Miss T because she can easily spot it. So, your job is to place the trap in the right place and use an object in the house to clear the character's suspicions.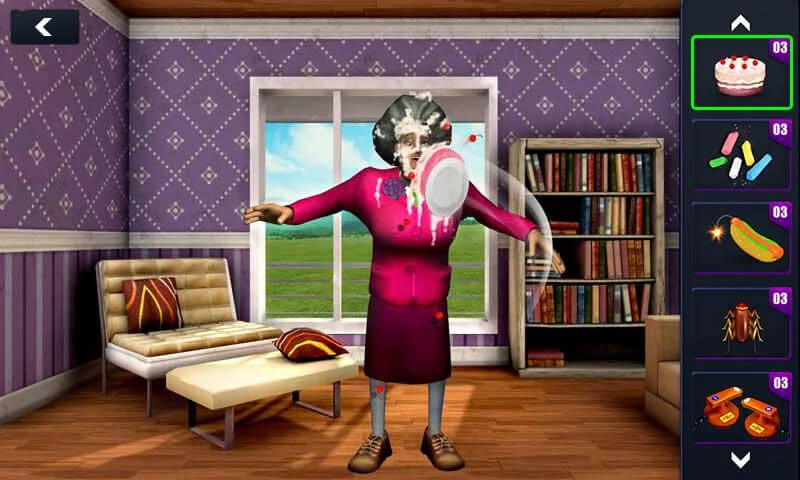 THE BATTLE BETWEEN THE SEEKER AND THE FUGITIVE
When you have a specific skill because you have passed the levels of Scary Teacher 3D, then Multiplayer mode will be suitable for you. The gameplay will not have too many changes, but you will experience both roles as Miss T, the seeker, and the hiding character. When you start the level, you will know the role and what you need to do. Your job is to fulfill that requirement and, of course, will be absolutely impressive chase-catch tactics in a large area.
KEY FEATURES
Simple and responsive controls guarantee comprehensive game access.
It has a creepy edge to it, but that doesn't stop kids of all ages from playing it.
A compelling tale will keep you engrossed in the game until all of the secrets are answered.
You'll never have to proclaim "game over" since new chapters are released on a regular basis.
In Miss T's residence, get images of the tormented victims, rescue tortured pets while looking for chocolate, and more.
You may also eliminate advertising and get extra coins by purchasing one of the game's subscriptions. (always remove ads for mod version)