The appearance of foreign languages ​​around people is now commonplace, so iTranslate will be a helpful tool if they have problems translating things. It works thanks to the built-in AIs in the system and supports many input methods to help people translate texts or any language it detects. Besides, it also provides more useful information for people to consult or make the most of for many different jobs or purposes.
SUPPORT WIDE RANGE OF LANGUAGES
iTranslate can support more than 100 languages ​​worldwide, and it has an extensive information database or dictionary for users to translate any phrase freely. Besides, its language support also includes many fonts or the ability to recognize handwritten language thanks to dynamic AIs. It is currently supporting more languages ​​to expand its reach to all international users, including minority countries.
TRANSLATE ANYTHING WITH EASE AND QUICK
The manual translation is the first tool that users use most of the time for this application, and it promises many positive results. The great thing about the manual translation toolkit is that it can recognize languages ​​accurately and give answers with absolute accuracy for each particular language. The app's bilingualism is also impeccable, helping to translate things easier even when using local languages.
VARIOUS INPUT METHODS FOR TRANSLATION
If users have problems with translation in exceptional cases or cannot recognize the text for manual input, they can use other support features of iTranslate. These include image scanning, text recognition, and audio input for anyone to translate anything quickly. Of course, the ability to process different information is fast and convenient, even having many interactive results to provide more information to the user.
REAL-TIME CAMERA TRANSLATION
Translation has now been brought to the next level thanks to innovative technologies or methods from built-in AIs. That includes language translation through images, and the application will use the data received from the camera and give all the results in real-time. That function also detects languages and can even translate handwriting with great accuracy to provide everyone's convenience.
TRANSLATE ANYTHING WHILE OFFLINE
Most translation applications require the user to have an internet connection to translate, but iTranslate uses the built-in data for offline translation systems. The offline translation function works as usual, and there is no difference from offline translation, including other translation styles such as images or manual text. Thanks to that convenience, people can comfortably handle complex foreign language-related situations anytime, anywhere.
HOST A REAL-TIME CONVERSATION
Thanks to the ability to translate through audio, users can now directly talk to foreigners without embarrassment. Of course, they can use text-to-speech, while the audience uses speech-to-text to make the conversation more comfortable and convenient. Furthermore, the AI automatically identifies the language and translates everything with various meanings or idioms attached.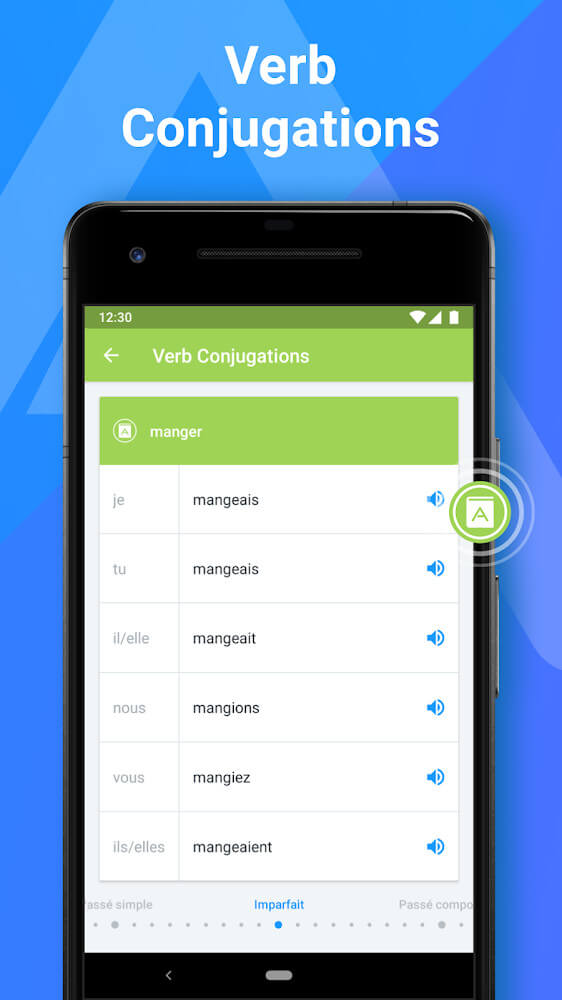 iTranslate is one of the most versatile and preeminent tools to help people deal with any problem related to foreign languages. It integrates more dynamic AI to get the best performance if they chat with other foreigners without any communication skills. Furthermore, it has a built-in dictionary for in-depth research with supported languages.
FEATURES
Translate anything with ease and precision with over 100+ supported languages.
Various input methods for flexible situations or preferences.
Built-in audio recorder for real-time conversation even with zero communication or verbal interaction skills.
Translate the paragraph or anything through the picture scanner.
Offline translating for the maximum performances.