Nexomon: Extinction is an action-adventure game with a monster-catching style that creates many funny moments between people and extraordinary creatures. Throughout the journey, people will experience many fierce battles, solve all the mysteries in the land, and collect particular types of creatures called Nexomon. On top of that, the battle system, quests, and more will also greatly enhance the gameplay for pure entertainment.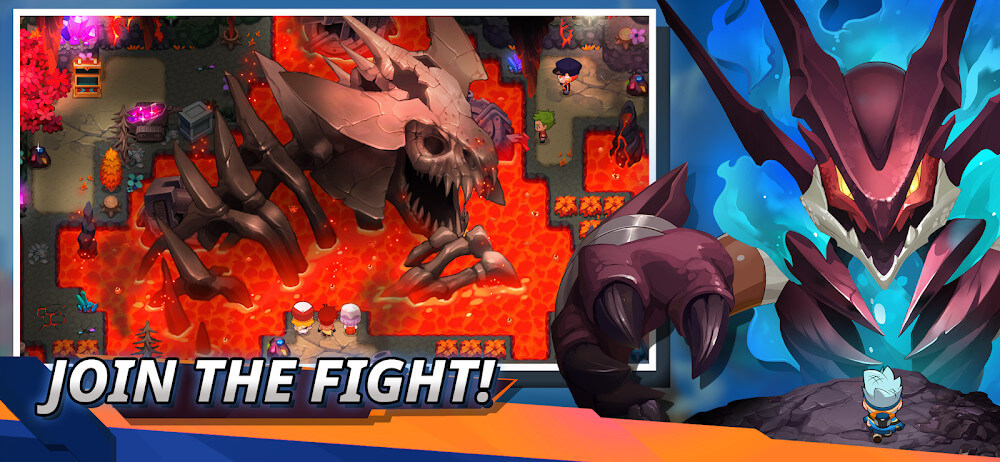 EXPANSIVE WORLD WITH ENDLESS POTENTIALS
The world in Nexomon: Extinction is vast and includes many distinct zones, creating a diversity of habitats or development processes of Nexomons. Each area possesses many characteristics, such as the plants, resources, and types of Nexomon that frequently inhabit the area. That makes the journey more impressive and profound than ever, as secrets or discoveries await them with many surprises or possibilities.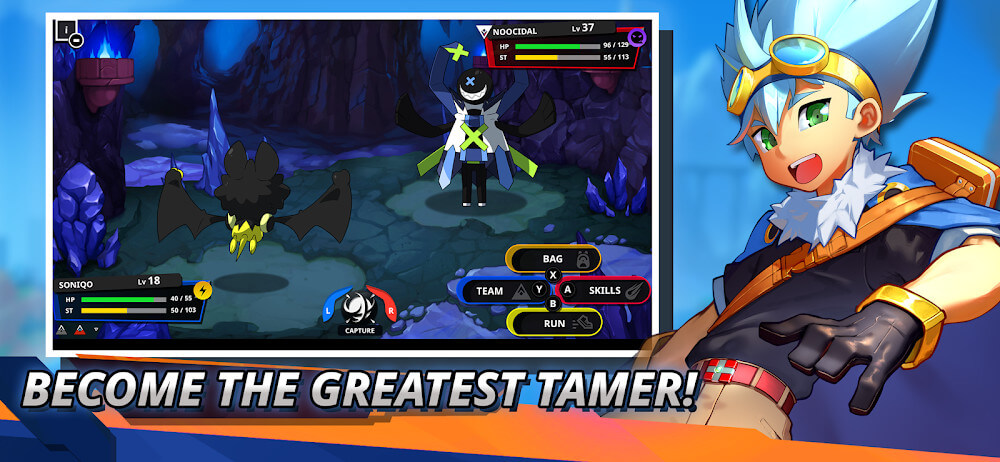 Although the game's world is vast and has endless potential, the player must fulfill many conditions or collect essential items to enter new areas. All areas are closely linked, creating an infinite loop and distinguishing between monsters, resources, etc. Players can also unlock more world travel services, saving them significant travel time when adventuring out into the outside world.
INTRIGUING AND COMPREHENSIVE COMBAT MECHANISM
The main combat system in the game is turn-based, with plenty of charm and percentage elements of every action to keep every moment engaging and exciting. All battles are focused solely on Nexomons, and players can only decide on tactics or items to support their allies. Thanks to its sophisticated and flexible turn-based combat element, players can freely perform many combos depending on the performance of the Nexomon.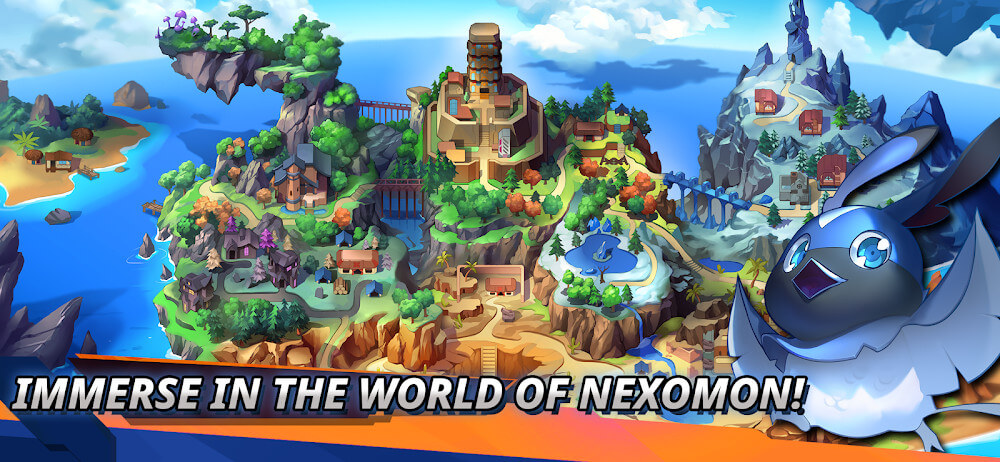 Although players can take full advantage of the flexibility of the turn-based system, each action will have its consequences to take account for. In other words, the variety of Nexomon will make every process more depth and vivid than ever. Even players can combine many characteristics to have the most effective tactics, and some exceptional cases can also use special tools to capture rare Nexomons in a weakened state.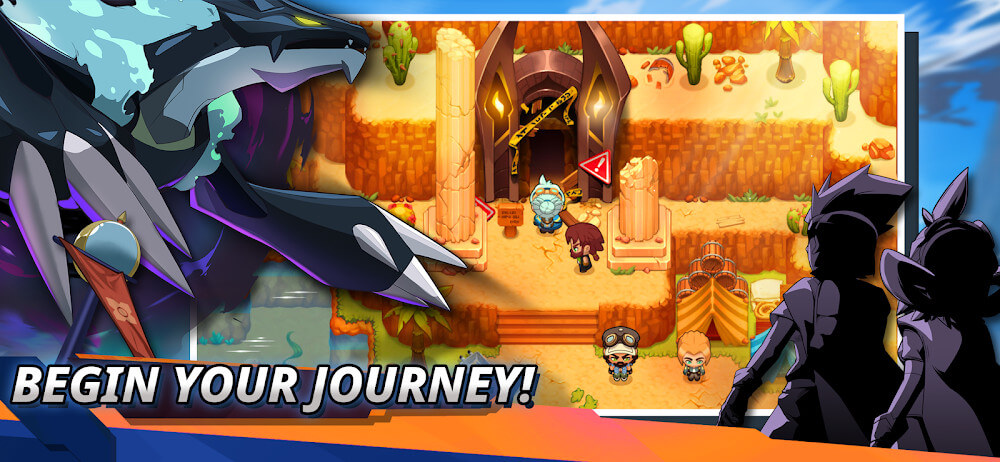 INTERACT WITH YOUR CAPTURED NEXOMON
Extraordinary creatures known as Nexomon have various abilities, powers, elements, and more for players to collect or diversify their collection. The great thing is that they can evolve or gain better status through multiple battles, thereby unlocking new shapes or skills for them. Fortunately, Nexomon: Extinction has a massive system to interact with Nexomon, opening up many new possibilities for players.
Over time, new Nexomons will appear in separate areas, and they can satisfy a variety of battle conditions or map exploration. Their abilities are also useful while adventuring around, allowing players to interact with some mechanics or open up secret passages in the environment. Some Nexomon will also appear in unique or rare areas, creating challenges or trials for players to conquer and earn loyalty.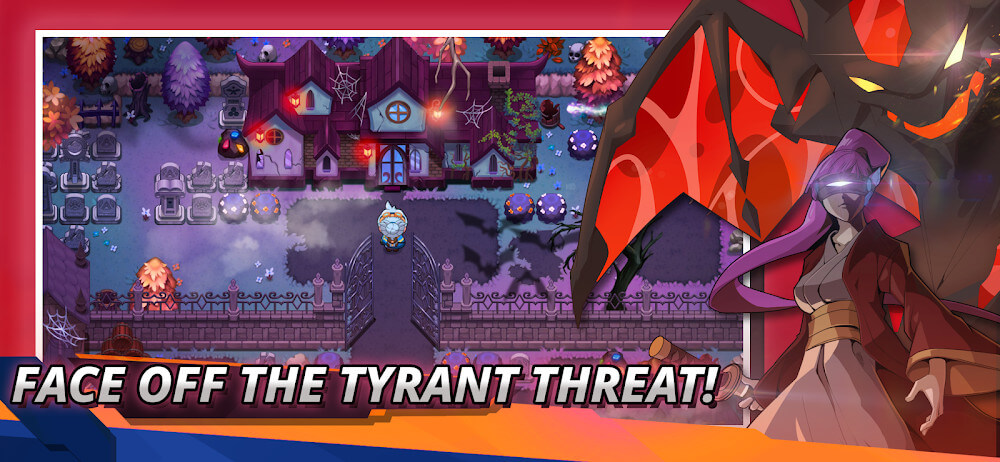 IN-DEPTH AND EMOTIONAL STORYLINE
The plot in the game is also delicate and rich in humanity when each skirmish with the NPC has many humorous interactions from both sides. Furthermore, as the player delves deeper into the world's secrets, flashbacks from the past will always appear during the trip, allowing the player to understand the protagonist's fate better. Depending on each person's abilities, the plot will also influence map exploration as they will gradually unlock new interactive features.
COMPLICATED PUZZLES WITH EXOTIC DESIGNS
The puzzles that appear along the way in Nexomon: Extinction is also creative and fascinating when most of them are environmental puzzles. The way to neutralize them is also the perfect combination of fighting or using the brain to create a path or overcome traps. It is also an impressive feature in gameplay, as it makes the journey more attractive and dangerous in a big fantasy world.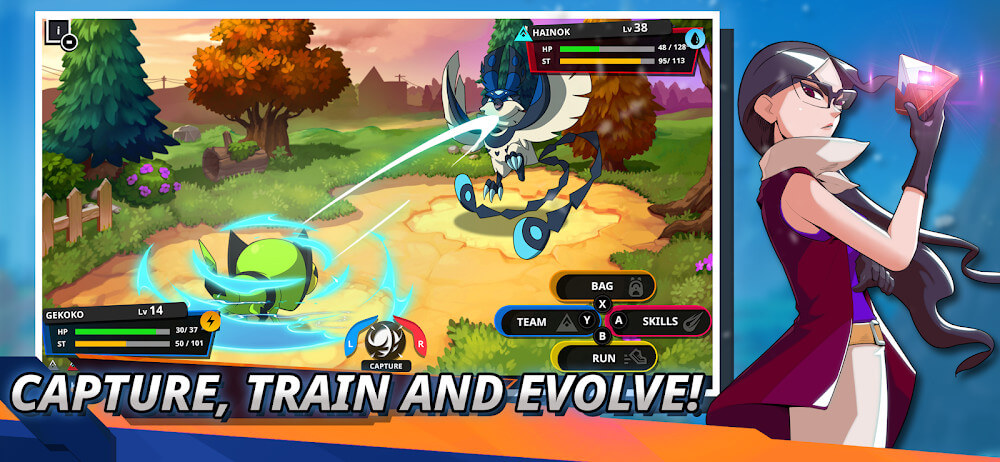 INTUITIVE SYSTEMS AND POINTS OF INTEREST
The in-game world is profound for the player to explore, but it comes with many unique and novel systems to enhance the quality of the journey. Through the characteristic systems appearing all around, players can conduct various activities or participate in small events. That also includes exploring designated locations to get more quests, buy gear, and accomplish more along the way.
Nexomon: Extinction is one of the most impressive and exhilarating adventure games as it uses the monster-catching concept and many other things to create complete gameplay. Best of all, its world contains enough concepts to excite players, to immerse them in all activities, events, and more to have the best experience for the RPG game genre.
Explore the vast world filled with tons of secrets, exotic treasures, unique Nexomon, and bewildered quest chains.
Intoxicating combat systems with well-intertwined factors from random or RNG systems for more battle results and possibilities.
Collect new creatures, evolve them, and unlock new battle efficiency through evolution, even achieving new phases and appearances.
In-depth story development with various characters for distinct character diversities
Innovative systems for world interaction and open up new possibilities for the RPG genre with fascinating experiences.