Niffelheim is a survival game set in a mysterious world of Norse mythology and trying to find Asgard. You will arrive in a hazardous environment but full of resources that you can take advantage of. At the same time, you will know the goal to go to Asgard in advance, but the time to accomplish them will be entirely long. So, you will gradually collect the necessary items and find new sources of strength for the character.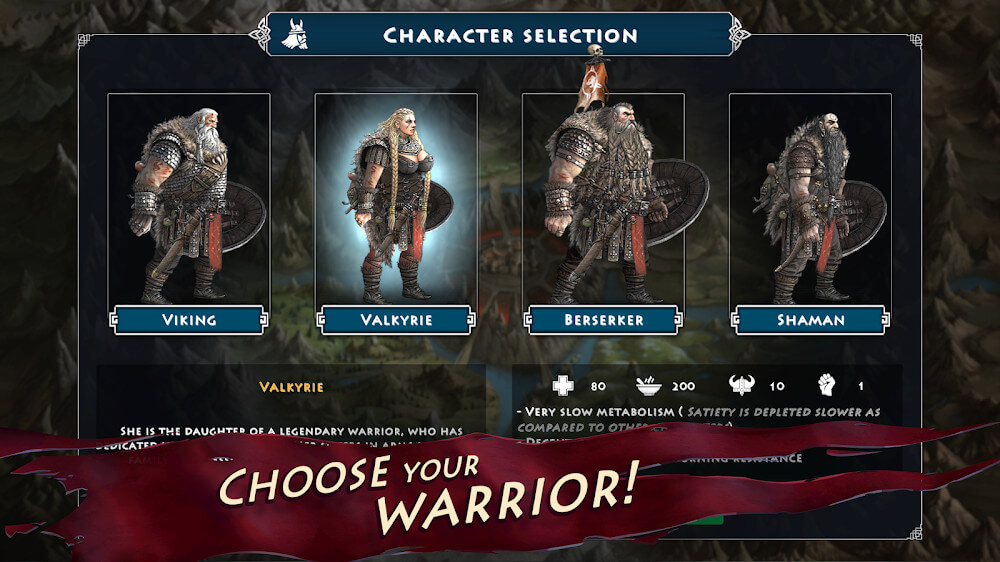 JOURNEY TO ASGARD TO MEET THE GODS
You will be the incarnation of a hero who fell in the battle of Niffelheim. But the strange thing is that his soul after death went to an area of the same game name instead of Asgard. That can be seen as one of the harsh worlds players will have to face and try to survive to accomplish their goals. At the same time, you will need to achieve this in this game to go to Asgard's Valhalla.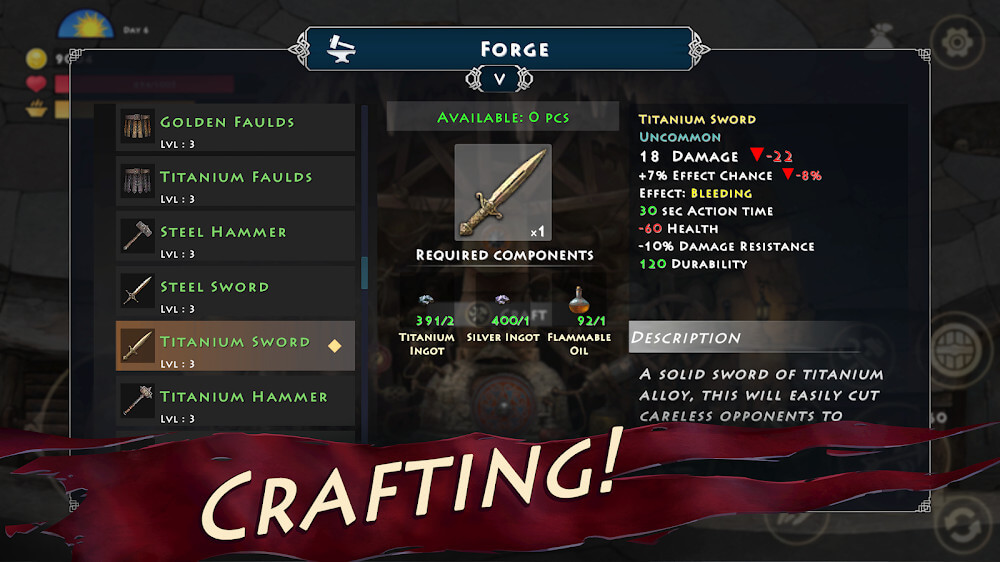 You'll need to know to get to the abode of the gods because you'll need to gather enough resources to open a portal that leads directly to Asgard. But collecting this resource is not a simple thing because the pieces to open the gate are located in the bosses. So, the job you will perform in this game is to learn the game's mechanics to survive in a harsh environment. You will continue to increase your strength against powerful enemies and bosses.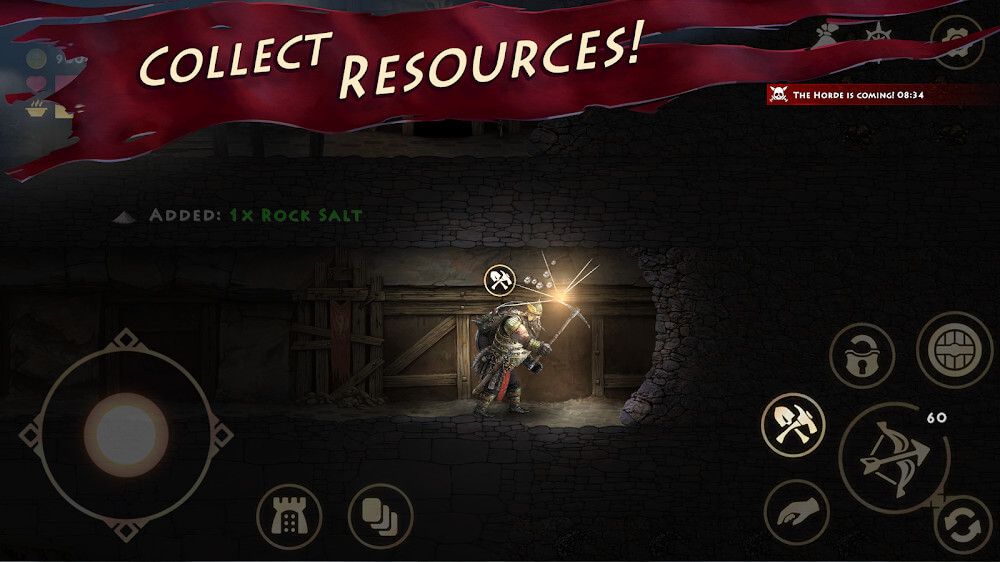 COLLECT ITEMS THAT YOU FEEL NECESSARY
Characters in Niffelheim are equipped with two weapons: a wooden stick and a bow that you can swap using depending on the situation you desire. The environment in which you will appear is a snowy environment where you will begin finding the items you need to maintain your health. At the same time, some items need to be collected with a specific tool that you can craft in the list.
The environment in this game is hazardous that you must be careful in finding and experiencing. Wild animals with small stature will be the target that you will be able to hunt and collect the necessary items to use and maintain the health of your warrior. At the same time, each tool you craft has its durability that you will need to consider. From there, you will try to find things to build your workshop, and you will have a chance to create what you need more conveniently.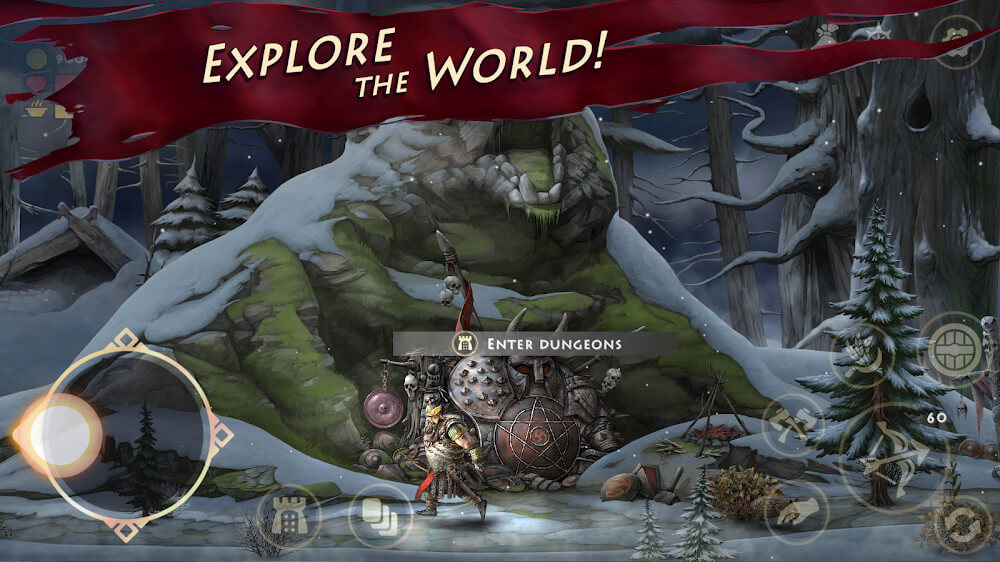 INCREASE CHARACTER'S STRENGTH TO FIGHT ENEMIES
The characters that you can choose to start Niffelheim include Viking, Valkyrie, Berserker, and Shaman. You will find their information and stats to select the character depending on your impression. At the same time, even though you already have weapons available, they are fragile against the types of monsters you meet on the way if you are not careful. Similar to hunting wild animals, tiny monsters like spiders will ultimately be defeated.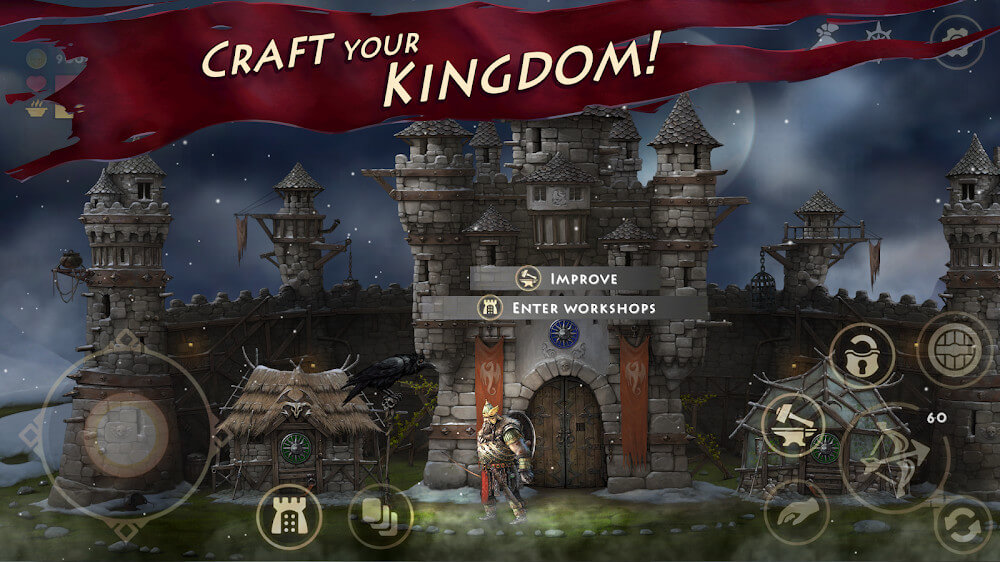 You will find elements like dungeons or some mines that include titanium and gold ore resources. But they are not safe places because there will always be powerful enemies. You will encounter poisoned environments, and your health will be reduced. Some monsters like wolves will bite you and deal a great deal of damage. If you lose health, your movement speed will also decrease, and it will be difficult for you to get out of dangerous situations. You will create powerful equipment to counter them later.