Shoujo City 3D is a game where players step into an open world and start dating girls they are impressed with. They will interact with them and lead them to different places to explore and deepen their relationship. At the same time, you'll need to take care of their interests and make a good impression on every outing. Of course, you will need money to buy what you need.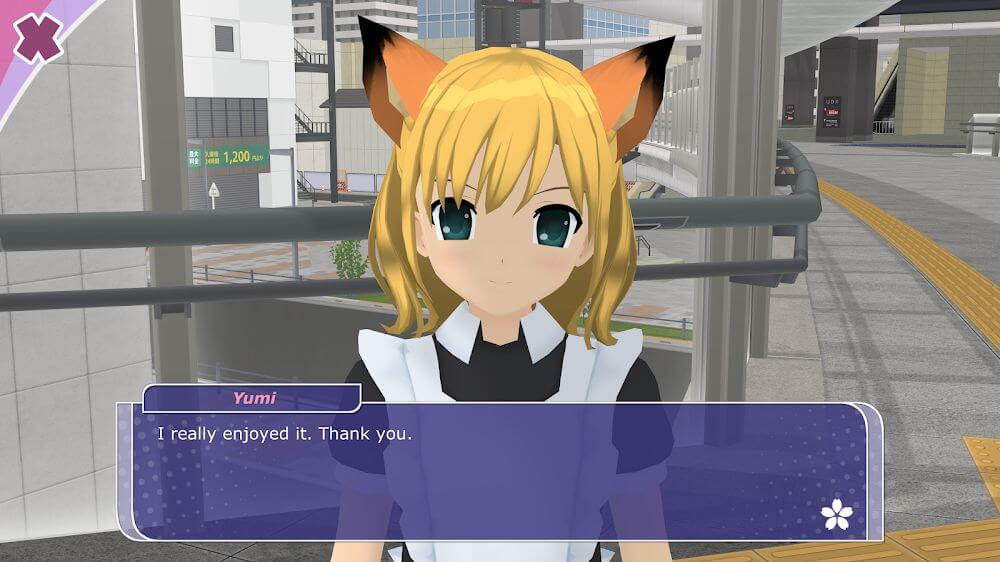 NEW ITEMS CAN BE FOUND IN SHINTO SHRINE
In Shoujo City 3D, players can fully see the Shinto Shrine, a place characteristic of Japanese culture. In the new version of the game and the elements that you could interact with before, new items and food stalls appear in this location. That ultimately attracts players when they come here with their friends to explore, and of course, it makes the game world worth experiencing.
EXPERIENCE THE BIG CITY WITH CUTE GIRLS
When you experience Shoujo City 3D, you will be entered into a vast open world where you can interact with any element. You will realize that the world does not have many characters but only essential characters that you can interact with. One of them is the girls you will conquer through the dates you decide for yourself. So you will take the time to implement this and use the experience to complete it.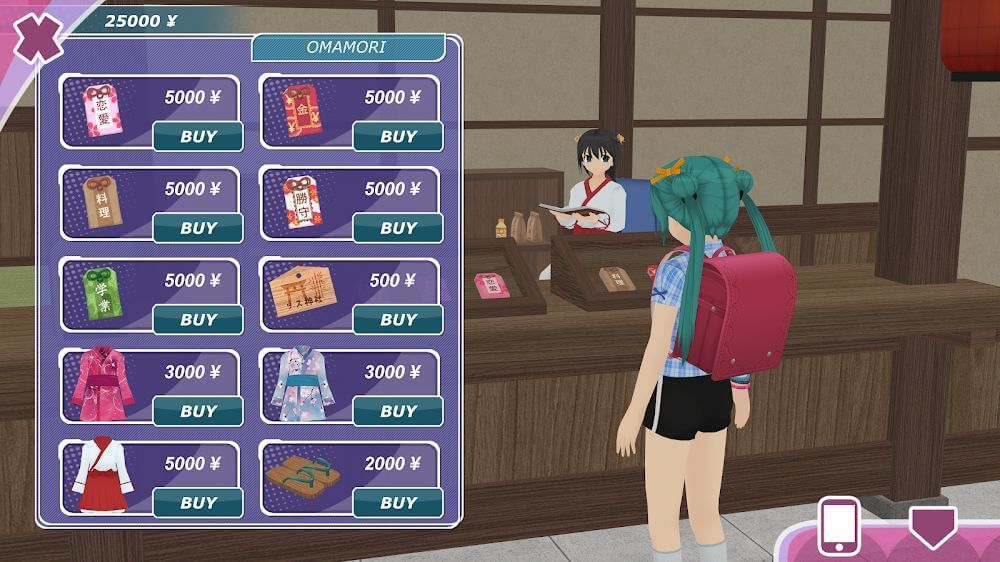 The first job you need to do in this game is to create a female character with the appearance elements you like and freely customize. It is a game of the yuri genre, so you will control the character and date the girl you like. Also, after creating the character, you will appear in your apartment, and of course, you will have money to spend, although it is quite limited. Also, you will find what hobbies the girl you like has.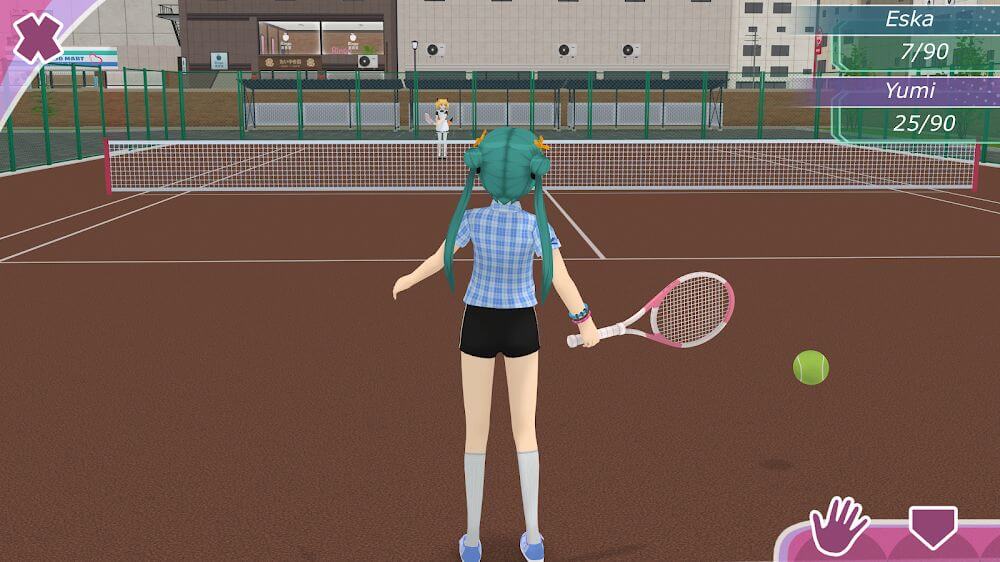 When you're on a date, you'll need to know how to open the door to interact and the places you can take her. Also, when you get close to her, please read the information about hobbies to choose the food you can give after knowing the exact place to buy it. You also need to change the outfit if you want to integrate it into a specific place, and of course, the experience in the game is also stable if you have money. Of course, you'll need to find a way to make it.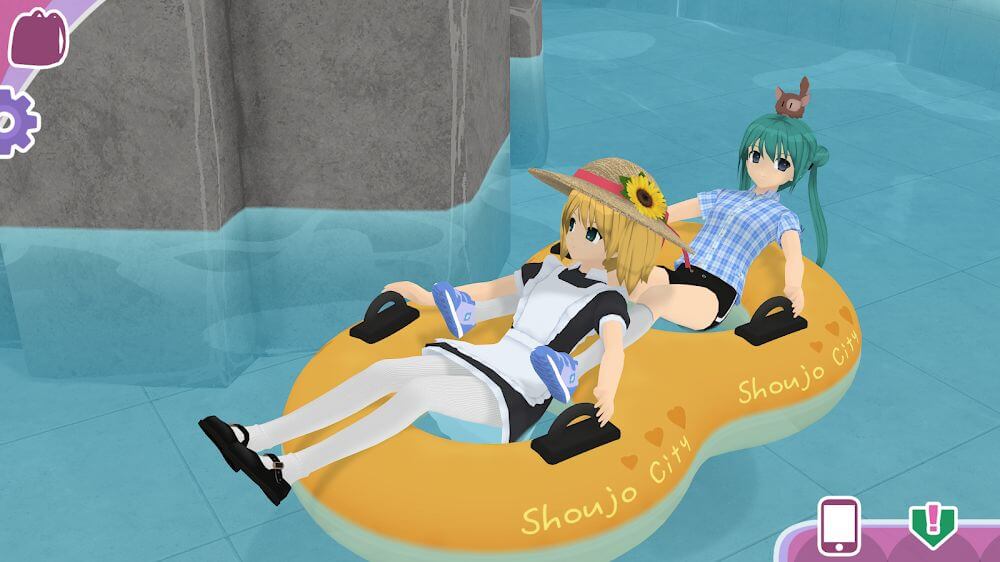 EARN MONEY TO BUY MORE ITEMS YOU LIKE
In Shoujo City 3D, players will find many exciting jobs to earn money and go to different locations with the girl they like. Each job is entirely diverse and will be paid in a specific location that you can see through its bulletin board. Specifically, you will be able to find some squirrels, pinecones, and many other objects in some locations. You will exchange them for money, and their value will vary.
The next place you can earn money is to become a part-time Miko sweeping the leaves in the yard to make the Shrine more beautiful. Of course, you'll also need to change your outfit to look like a Miko. Some other interesting jobs will interest you, like part-time jobs.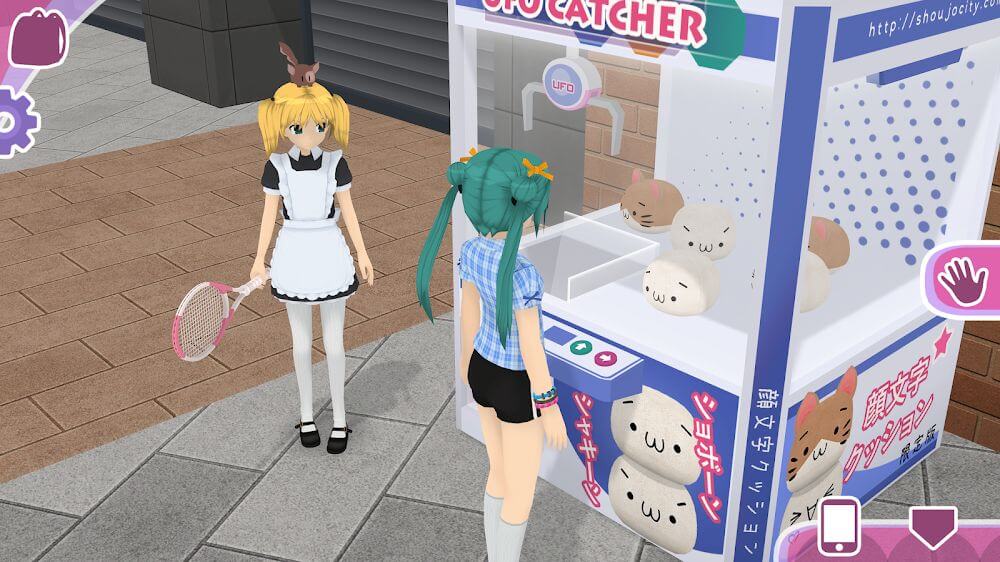 An open-world brings players to impressive experiences such as:
You will meet girls in a big world to get to know and start dating them if you desire.
There are many different locations in this game that you can go to, and they all have a lot of essential information that you need to find out.
With the money you have, you will be able to buy items to increase the level of affection for girls after learning about their preferences.
You will find many different items that you can buy, so you will be able to earn money through various activities in the game.
In the new version of the game, some new items appear in the Shinto Shrine area that you won't be able to miss.