If you want to explore and experience a situation where a call for help is sent to your phone, then look to SIMULACRA – Found phone horror mystery. Do you want to be the hero to find a way to save her? This is a game full of challenges and obstacles, and you must be brave and determined to resist the might of your opponent. Quickly join the fun to have the opportunity to enjoy the attractive gameplay.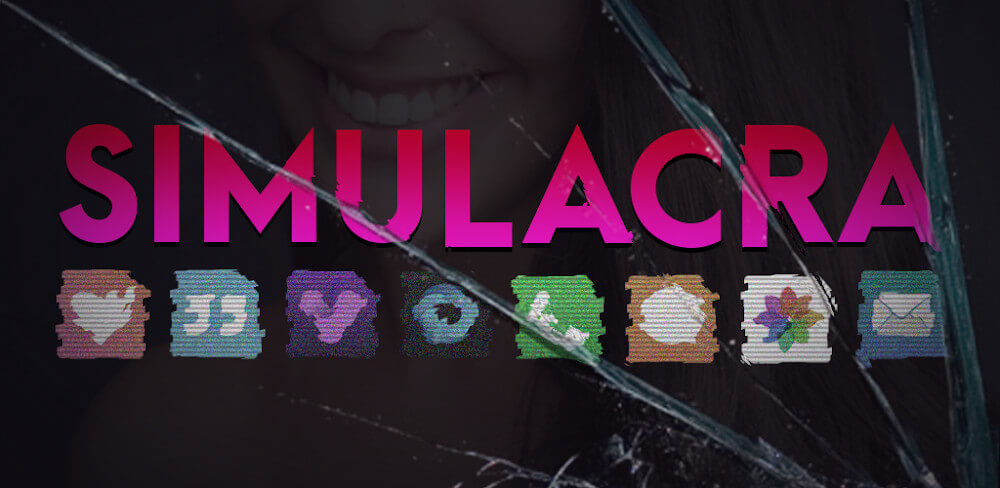 DISCOVER EXTREMELY INTERESTING AND NEW SITUATIONS
Coming to this game, you will encounter many exciting and memorable situations. One day you accidentally picked up a phone belonging to a woman named Anna. Mainly you have seen the video message calling for everyone's help to be able to rescue her. You contacted her friends and inquired about her whereabouts through this phone, but they also did not know any news about her. Can you help her escape from this dangerous place? Join us to find her traces to rescue and bring her safety.
SOLVE MYSTERIOUS QUESTIONS TO FIND ANNA
The game will give you mysterious puzzles and images that have not been arranged in the right place. To know the character's whereabouts, you must solve the complex challenges that the game gives you. Use the knowledge and skills you have to make intelligent and accurate inferences, and solve text puzzles most simply and quickly. Thanks to that, you will find the whereabouts of this character and go there to help her, get her out of that dangerous scene.
BUILDING A VISIBLE AND INTERESTING INTERFACE
The manufacturer has given a reasonably lively interface with realistic characters, which provides players with more impressions of this game. It has attracted hundreds of thousands of users to be able to experience feelings of relaxation and entertainment. Especially the main character is terrific, and it has made many players fascinated by this beauty and want to join the game right away to be able to rescue her from the danger zone. In addition, this game also provides extremely vivid and easy-to-listen voices and sounds.
DISCOVER, LEARN AND EXPERIENCE A LOT OF NEW THINGS
After participating in this game, you will learn a lot of knowledge and gain more experience and understand more about the process of rescuing text and image codes to save someone in a hazardous situation. This game helps you increase your reflexes and agility, flexibly handling all unexpected cases calmly and intelligently. Not only that, in this game, you will face many difficulties and challenges, thanks to which you have learned patience and determination, defeating the enemy and saving the victims.
COMPLETE ALSO ALSO MISSIONS TO GET VALUABLE REWARDS
Each day you will be assigned separate tasks. Each task will be a specific job that is very attractive and also challenging. You tried to do that action every week to be able to complete the assigned task well. In addition, players should not put the work together too much. If you perform well in the assigned readings, you will receive rewards and accumulate more points in this game. Try to be a wise player who can come up with the most appropriate and best gameplay.
PLAY WITH MANY PEOPLE IN THE WORLD
When participating in this game, you will have the opportunity to exchange and expand relationships with many players worldwide. You can share stories or play strategies with each other to improve knowledge and develop understanding. In addition, you should also recommend this game to your relatives or friends to join in to entertain and relax after a tiring working day, helping them increase their joy and have an active life. Best quality and comfort.
WHO CAN JOIN THIS GAME
Anyone who has a passion for adventure games and experiences has the opportunity to participate. This game is for all ages, and anyone can test their intelligence and intelligence through the clues to find the correct result, thereby quickly saving the character from danger. You can play this game on mobile devices efficiently and universally. Take some time to have a leisure space for yourself and forget the troubles in life by joining this beauty rescue adventure!!