Wild Blood will take you to the world of the gods. This is one of the most worthy fighting role-playing games to experience today. With awe-inspiring graphics, top-notch fighting skills, and an engaging storyline, this game will definitely bring you the ultimate experience. Enter the mythical world, defeat ferocious monsters and complete the problematic quests ahead.
INTERESTING STORY
The witch Morgana has begun to carry out her plan. She bewitched King Arthur, kidnapped Queen Guinevere, tricked into opening Hellgate, and helped the demons of hell enter the world. Knight Sir Lancelot couldn't sit still now, and he needed to fulfill his destiny. With top-notch combat skills, you need to help the legendary Sir Lancelot overcome the ferocious Hell legions, find and defeat King Arthur and the evil witch Morgana.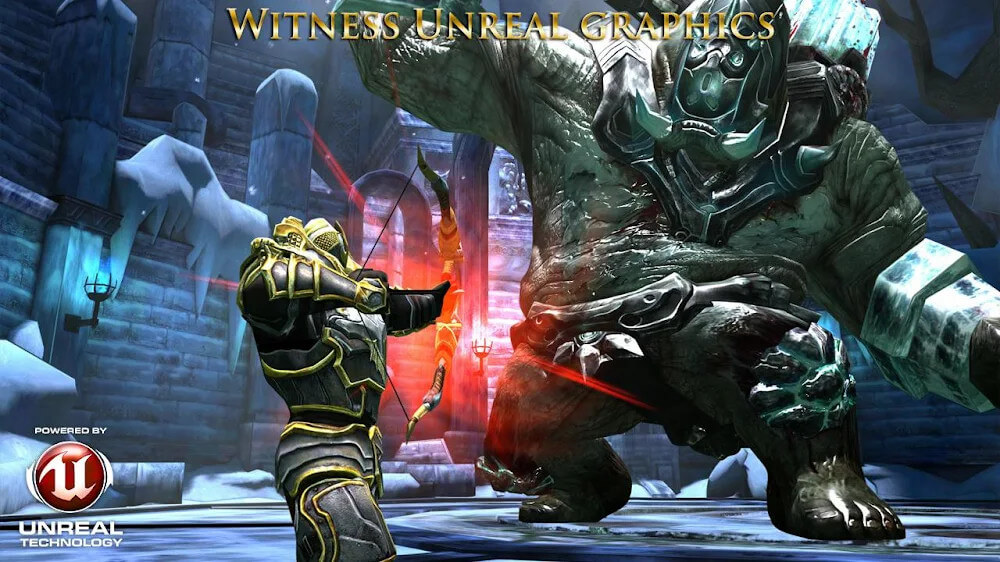 HIGH-QUALITY BATTLES
Step into the castle floating in the sky; you will begin your battle journey based on the map's instructions. You will have to pass different levels, from easy to complex. Initially, your opponents are just Hell Legions, they are numerous, but their fighting ability is still relatively weak. With normal weapons, also basic fighting skills, you can also defeat them. Wild Blood both enhances your fighting skills and your battle tactics.
However, the deeper you go, the stronger your opponent will be. You can also meet epic characters with extraordinary powers. Now you need to upgrade your fighting skills as well as diversify your weapons. As a skilled hero, you can use many different weapons such as swords, axes, bows, etc. Depending on the match and opponent, you will consider whether to melee or ranged, from which to choose a suitable weapon. In later levels, you will have the help of Lord Gawain and the Knight of the Round Table. Leverage them to make your journey easier.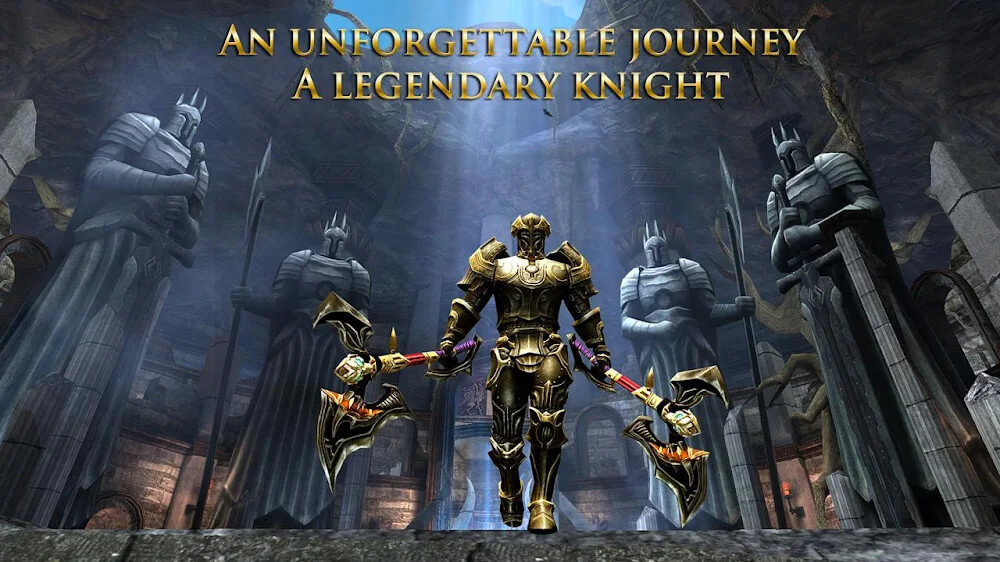 CONTINUOUSLY UPGRADE YOURSELF
Battles will give you a massive amount of resources, including gold, gems, costumes, and even weapons. Use gold and gems to buy more weapons and costumes with higher stats. Then proceed to upgrade each of their stats to reach the maximum power threshold. Later on, the opponent will be more advanced, so cheap weapons will not be of much help to you.
CONNECT WITH FRIENDS
Wild Blood is not an individual game. You absolutely can invite more of your friends to play together to increase the fun during your experience. Team Deathmatch (4 vs. 4) and Capture the Flag modes allow up to 8 players to participate in one turn. Split the team to fight and compare skills together, and it will definitely bring a lot of exciting things for you and your friends. Please post your impressive achievements on social networks for everyone to admire.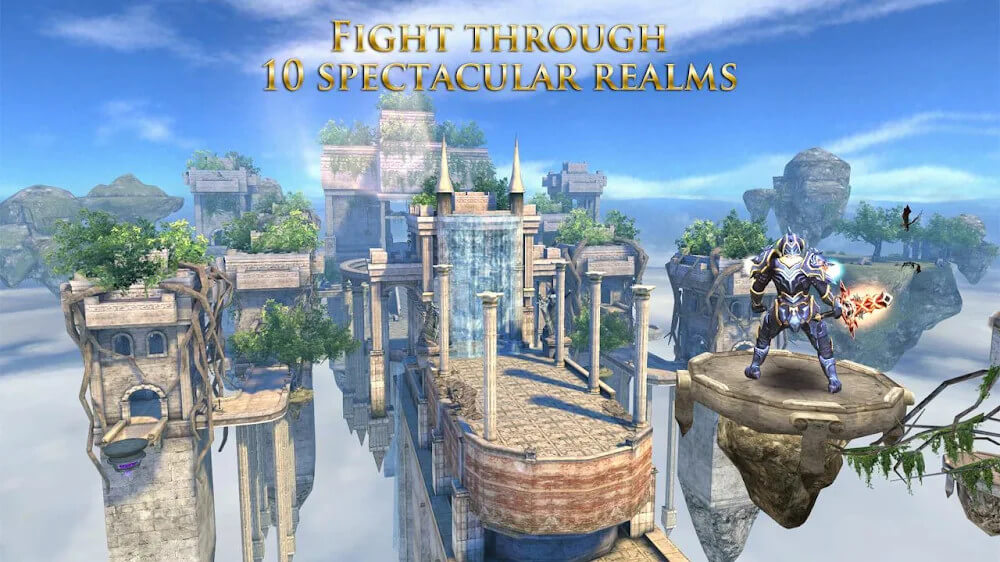 GRAPHICS IS NO DIFFERENT TO A BOOM MOVIE
Wild Blood is attractive in the fighting method and makes a strong impression thanks to top-notch graphics and sound effects. The mythical world is brought to life, making you feel like you are an honest Sir Lancelot. Transforming combat skills and beautiful weapon effects bring you moments of sublimation combat. All of them combined with carefully selected sound effects certainly do not let you down.