ZEPETO is a virtual world where players can join friends to interact and participate in different games. You can easily create a suitable avatar to access that world and move to as many places as you want. At the same time, you will be utterly amazed by the experience that this application gives you, and you will not be able to ignore its games. So this is a perfect world to play with friends.
JOIN THE VIRTUAL WORLD WITH YOUR FRIENDS
You will be able to enter a world inside ZEPETO so you can experience it with your friends in your way. It is similar to a virtual world with characters that you can freely customize your appearance with many different options. At the same time, you can go to many places and search for things you like to satisfy your curiosity. Indeed this is a large and diverse world that any player will enjoy, and your first job is to create an avatar for yourself.
ADJUST YOUR PROFILE IN A SIMPLE WAY
When you start accessing ZEPETO, you will come to the first job to create an avatar so that you can move within your world. Creating this character is completely done in a simple way that you will be provided with many different tools and accessories. At the same time, you will try to match them to create an impressive appearance for the character, and of course, it will be your suitable representation in the game and show your personality.
After creating your avatar, you can add information related to you and adjust it in the profile section. You can also find an option to change your profile avatar, and an exciting point that you may find interesting is the variety of poses for your character. These poses will be done by the character and are suitable for creating a profile picture. You will feel like your character is taking a selfie.
PERFORM A VARIETY OF ACTIVITIES INSIDE THE VIRTUAL WORLD
Once you've finished editing your profile and avatar in ZEPETO, you'll start with the activities you can do. Specifically, you will make friends with people playing on this platform, and of course, do not forget to invite friends to experience it. You can follow someone you want and go into their world to text and chat. Of course, you won't have to go out but still meet your friends and chat endlessly with them.
An interesting point when you experience this platform is the variety in the map that you can experience. You can go to a cafe with cherry blossoms in full bloom or go to a street with golden leaves in autumn in a beautiful way. In addition, you can also take selfies with your friends like you are traveling to an entirely new place. This experience is sometimes quite dull, and you can join your friends in the game that this application provides.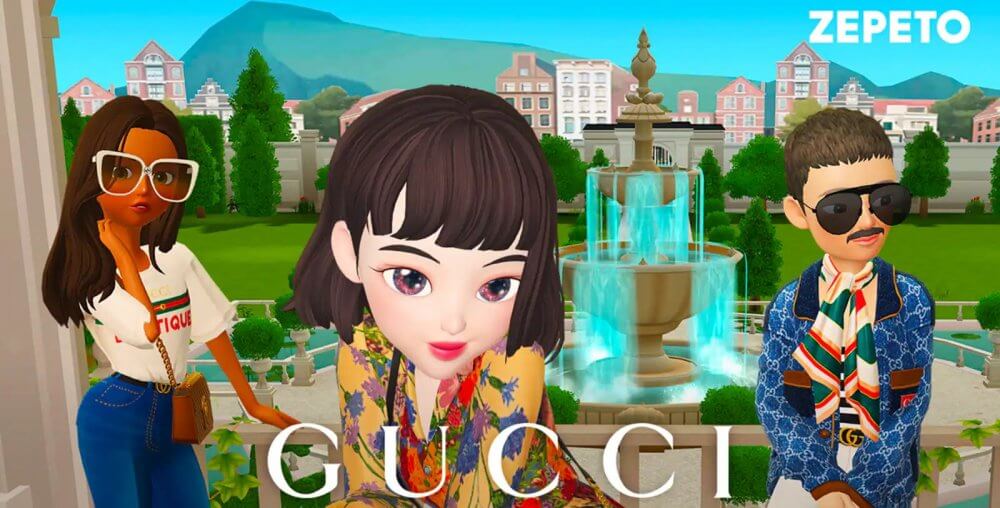 You will find a range of different titles with varied gameplay. So if you're interested in playing a specific game, then you can press play, and you'll be instantly transported somewhere else. Here you will find many players and will discover what is in this environment. You will control the character with the joystick and related action buttons. Besides handling the action, you can also help the character to dance the current trending dances.
KEY FEATURES
With everything from sharing feed articles to sending direct messages, you can create lasting moments with people all around the globe!
Choose from more than a thousand Worlds to explore, making friends, taking photographs, and completing objectives are all possible!
Take a look at the latest trends and things from sought companies; with more than a million pieces, there isn't a look you won't like!
Invest in yourself by creating your fantasy environments and virtual things, and making money while doing so. Allow your ideas to inspire and become global trends.