Dungeon Princess is a game where players travel through many places inside a dungeon to confront various enemies and gain glory. You will have easy access to gameplay and own yourself an impressive cast of characters and diverse powers. At the same time, your work is also completely understandable when increasing their capacity, similar to RPG games. Surely it will take you a long time to complete the goal of the game.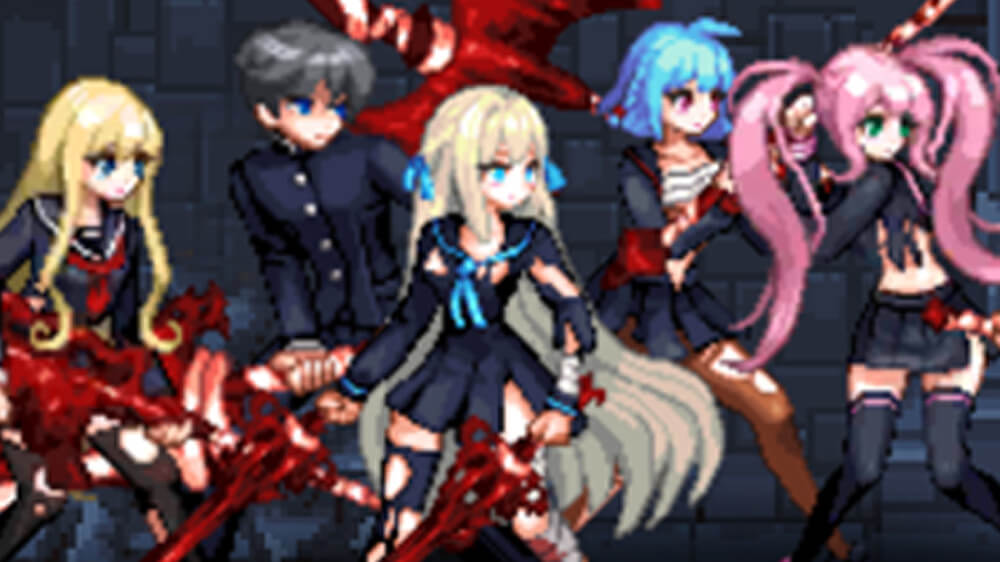 THE JOURNEY TO THE GLORIOUS TITLE
The journey that the player will experience in Dungeon Princess begins in the context of a dungeon where two characters are a swordmaster and an apprentice sniper. Their goal is to conquer this dungeon to receive a glorious title. But one thing they will be able to fully realize is that this is a completely uphill journey with many areas they are forced to go to. Each area will have a challenge that players will take time to overcome.
The environment in this game is completely designed in 2D, and you can touch some elements to read character information or start a certain level in the game. At the same time, although this is an RPG game, players do not need to move too much and use too many complicated buttons. You will only need to observe the character's condition and accurately deliver the necessary attacks to defeat the enemy. Each character has a specific skill that you can take advantage of.

USE YOUR CHARACTER'S SKILLS CORRECTLY
In Dungeon Princess, players will find matches where your character and the enemy stand facing each other. The two only move when they perform their attacks and do not follow the mechanics of turn-based battles. At the same time, when you switch your control to a specific character, the number of their skills will open, and you need to choose the skill you want to use. If you're going to use an ability, you will need to stick to the number of the symbol near the health bar.

There will be a blue bar that is always running, and when it is full, the hexagon will go up by one unit. It can be seen as an indicator that helps you take advantage of the character's skills. At the same time, each skill has different properties that you should learn and try to use in the first easy levels. It is convenient for you to coordinate the skills of the character reasonably. At the same time, you will not only control one character because many new characters will be added to your squad over time.
At the beginning of the game, you already have two characters that favor melee and ranged attack. The ranged character will stand a bit far away from the other character so, if you want to use her skills, you should select the portrait square. At the same time, ranged characters can also assist you in buffing specific effects. You will have many characters with good looks and try to increase their strength by increasing levels and weapons over time.

CONFRONT TOUGH BOSSES
As you experience Dungeon Princess, you'll have complete access to absolutely stunning rewards after each level. It is a dungeon, so you will be able to increase your character's strength as you pass through different areas, and indeed strong enemies will appear before your eyes. Specifically, bosses are enemies that always require you to use your full strength and combine reasonable skills to defeat it. Equipping powerful weapons is the key to success.